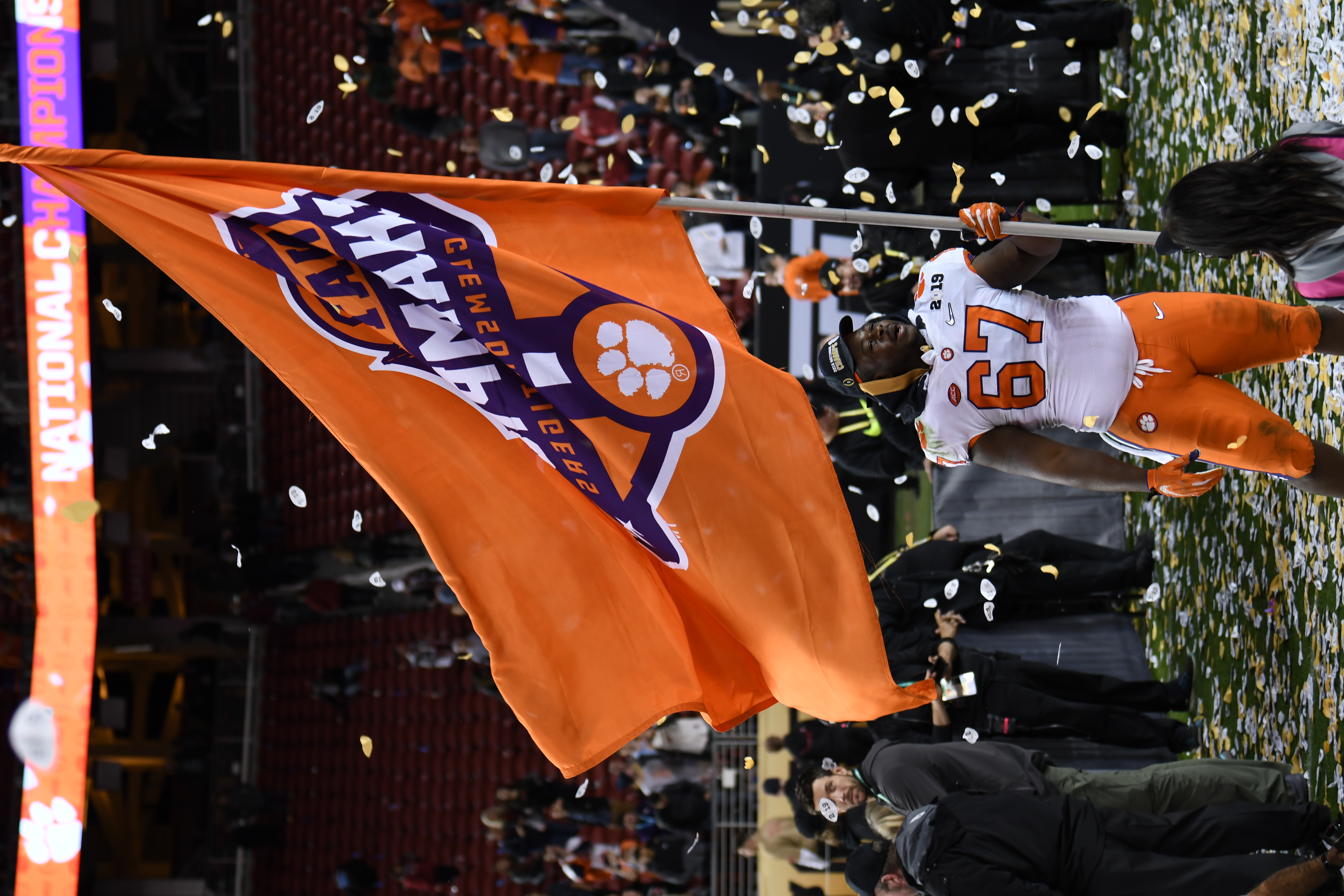 All the talk right now is about the college football playoffs. LSU is outscoring people with Joe Burrows, but the defense is ranked 42nd, giving up 23 points a game. Ohio State is cruising right along, struggling against Penn State (can you say overrated?) Saturday and has Michigan this week. Georgia struggled against Texas A&M, a team that Clemson dominated earlier in the season. The Aggies threw for 275 yards and held Georgia to 277 total yards. The Clemson Tigers have spent the first 11 games of the season simply taking care of business. The Tigers are on a roll. Everyone knows it and some are worried.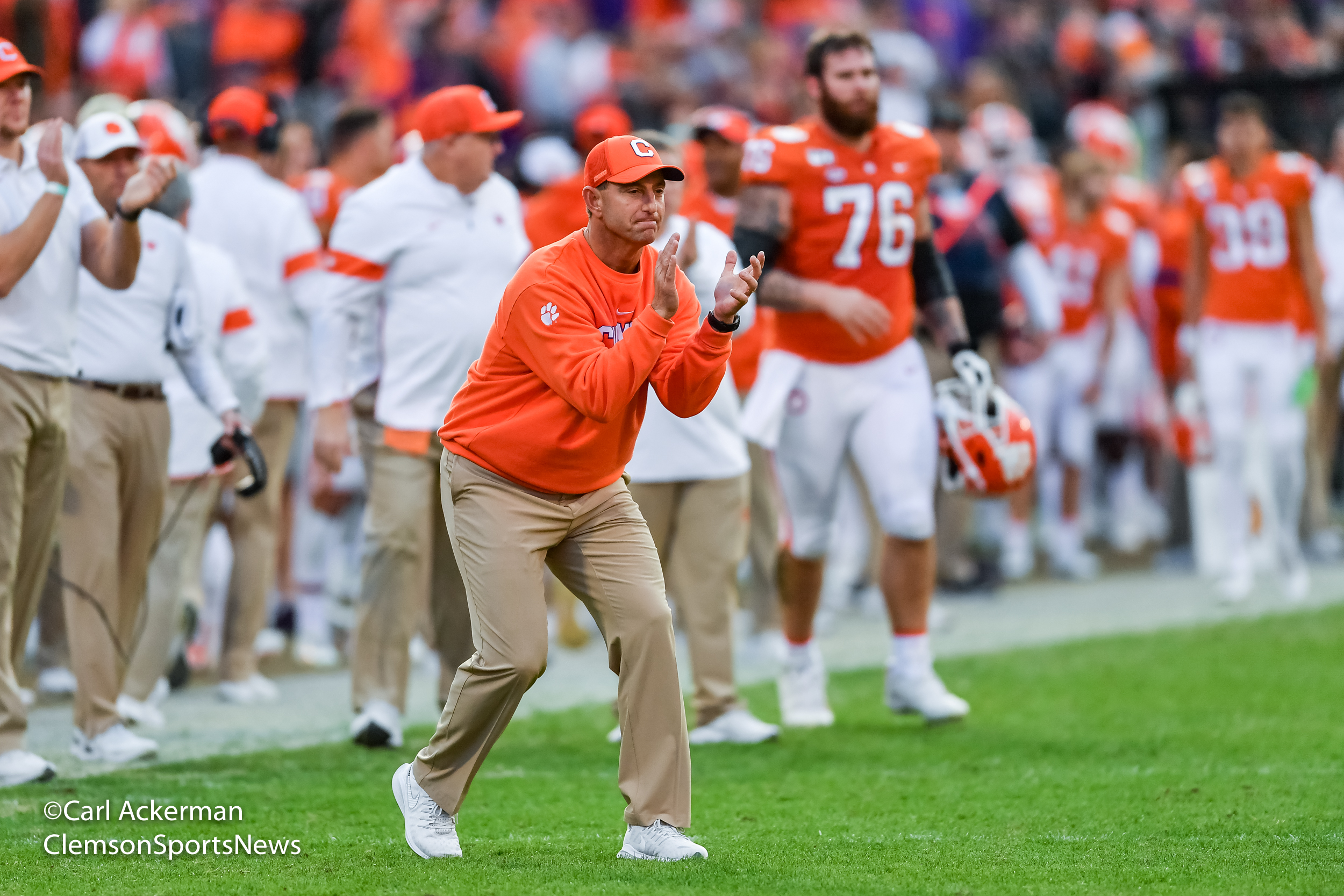 Take Jesse Palmer for instance: "The committee right now has LSU 1 and they have got Ohio State No. 2 but I think that race for No. 1 here is the next couple of weeks is really important. I think guys for three main reasons. No. 1 obviously the team that finishes 1 guarantees themselves the best possible home field advantage in the semi-final, but number two, the team that finishes No. 1 in all likelihood is going to avoid Clemson in the semi-final. And Clemson is a team right now that has won six straight by 30 or more points. I don't think anybody wants to play the defending national champions right now. But three, the team that enters the conference championship game stands the best chance of staying in the top four if they were to slip up and lose. Now I think you could see some movement between one and two in the next couple of weeks. If Ohio State beat Michigan next week I think you could see Ohio State jump. If LSU beats the No. 4 Georgia in the SEC title game you could see LSU jump back again. So keep an eye on the No. 1."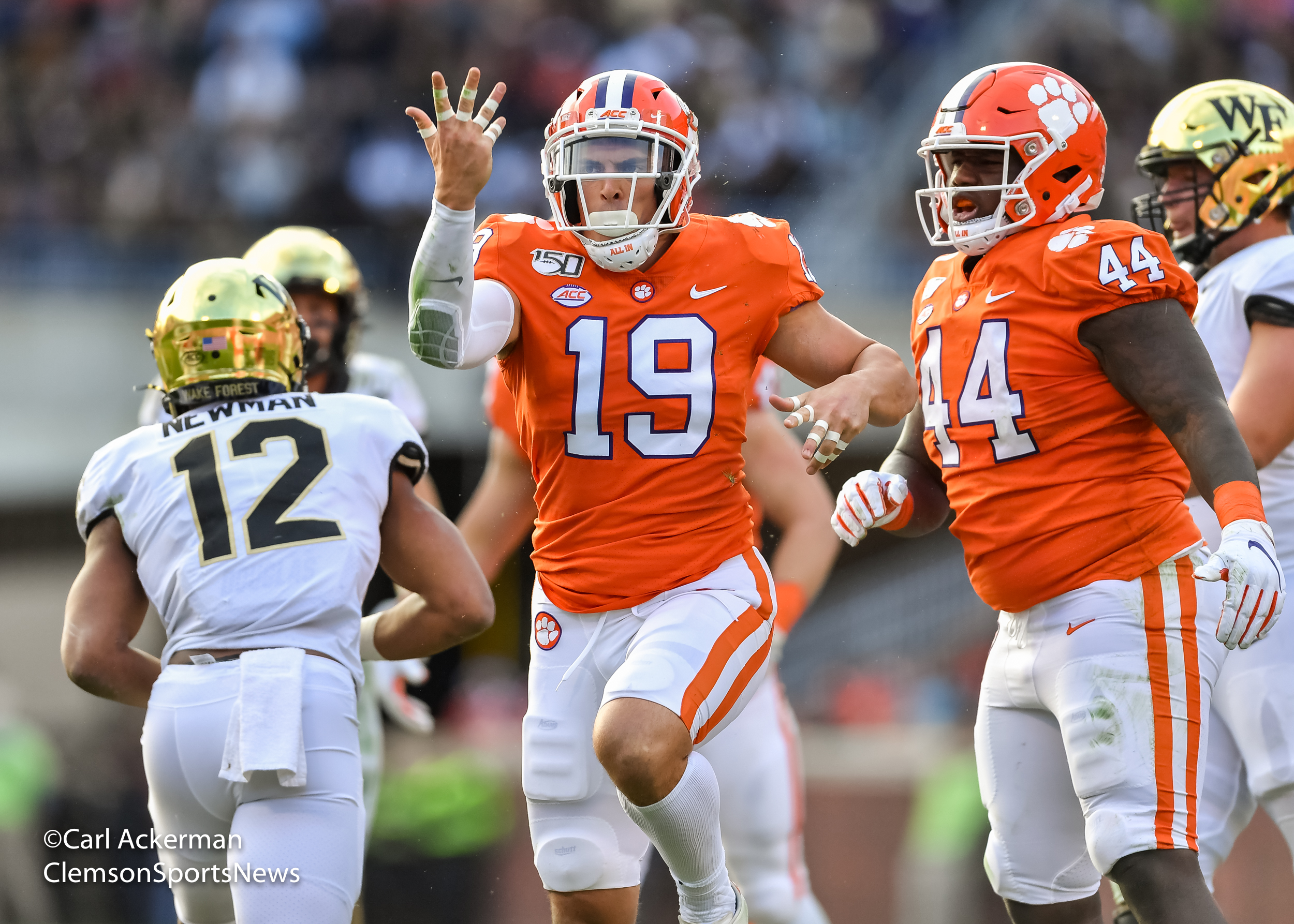 Since Palmer said this, Ohio State has jumped to #1. All this one and two talk will swing back and forth the next two weeks. It doesn't really matter where you are in the top 4, just BE in the top 4. Clemson doesn't care where they are, they are all tough teams. However, and you knew there would a "however", keeping Ohio State in the #1 position would be a good thing for Clemson. Scenario #1: the rankings stay as they are right now, Ohio State does NOT want to play in Atlanta against LSU, Georgia or Alabama. It's in their backyard and the crowd would have a definite SEC flavor. OSU would likely head out to Arizona where they have a fair shot at a 50-50 crowd. This would leave Clemson playing in Atlanta, much closer for thousands of Clemson fans. Scenario #2: LSU takes back over #1 after beating UGA in the SEC Championship game, takes Atlanta and ends up playing either Alabama OR Utah.
Before the season started, ALL of college football was totally against Clemson-Alabama part V. Publication after publication, prior to 2019 starting, were already whining and complaining that there will be a repeat of 2018, and "here we go again, Clemson vs Alabama for the National Championship. Mark it down." Well, the committee is not stupid. I could be totally off base here but hear me out. Georgia is currently ranked 4th, even with a terrible loss to a losing team AT HOME. Clemson was rewarded with dropping in the polls after a close one-point win at UNC, but Georgia gets a pass. Go figure that one out. So, there sits Alabama at the #5 position, behind Georgia. Does anyone really think that Georgia is going to beat LSU? If LSU beats Georgia, does a 2-loss Georgia get in over a 1-loss Alabama? Not likely.
If Georgia wins, where does that put Georgia? Does Georgia jump Clemson to #2? You couldn't pay me to be on that playoff committee, but it's all gonna come out in the wash in two weeks. Exciting times. Lost in all this is a possibility of another Clemson-Alabama Championship Game in New Orleans, which by the way, is 592 miles from Clemson and 291 miles from Tuscaloosa. Let that sink in. If all goes as the committee plans, Alabama will play Clemson again and only has to travel 4 hours while Clemson folks will be on the road for 10. LSU and Ohio State stand in the way of this. Auburn could throw a wrench into as could Michigan. We don't need 8 in the playoffs. This is much more fun.