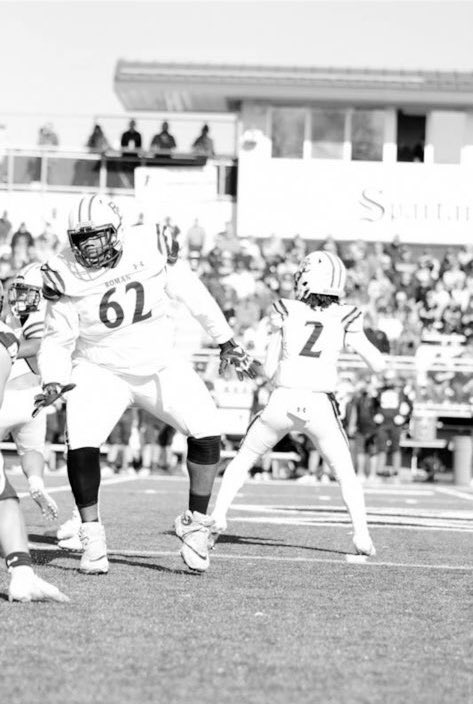 Philadelphia, PA… the City of Brotherly love… in the Keystone state across the river from New Jersey…. resides a fast rising 2023 prospect that has just started to hit the radar of the many power five conferences recruiters . A veritable unknown as late as the summer of 2021… a young man preparing for his junior season at Roman Catholic High School. His second year at the school after a transfer the year before that saw him spend the year acclimating to a new school and football program. A player at the start of the season who only had a single offer extended his way… In the past five months since… this "House" sized prospect is now up to ten power five offers from teams inside the ACC, Big Ten and Big 12… The little known recruit now has a national buzz brewing about his recruitment and things only seem to be heating up each and every day.
Let us introduce you to our most intriguing prospect inside the 2023 recruiting class… Clemson fans meet Austin "The House" Ramsey, A recruit who stands at 6'7 360 pounds, who plays offensive tackle out of Roman Catholic High School in Philadelphia, Pa .. A player that will definitely end up with offers from all over the college football map by the time his recruitment comes to fruition by year's end..He is no longer considered the "hidden gem" that flew under the radar of recruiters with all the transfer acclimation. Now the "cat is out of the bag"….And as a result Austin is a well known prospect in the 2023 recruiting class…with visits scheduled and offers pouring in… It's no secret Ramsey, who was recently given four star status by On3sports, is entertaining interest from colleges all over the nation… And at this point seeing interest starting to pour in from the "upper tier" programs of college football. 2022 expected to be a whirlwind of visits and offers for this massive blue chipper. A year that will see this star continue to rise in the position and national rankings. Ramsey is definitely a rare combination of incredible size and speed to match. A combo cherished by recruiters all over the nation. The natural quickness he exudes when reaching the linebacker level is special and stands out on film. Austin is also aggressive and plays through the whistle and finishes with an exclamation point.
At the onset of the 2021 season …. "The HOUSE", who just spent the past year transitioning to a new school and coaching staff, has been working hard acclimating to his new school while at same time waiting on the college football world to discover the quiet behemoth from Pennsylvania. With the transition to a new school and gaining more knowledge through off campus training in the off season, Austin is working to increase his knowledge of the position.
Now with ten power five offers from the likes of West Virginia, Virginia Tech, Penn State, Illinois, Kentucky, Boston College, Maryland, Pitt, Rutgers and Temple. And the interest now being shown by the top tier of football's recruiting nation. Word has it Ramsey has heard from coaches at Alabama, and Clemson has now begun to show interest in a potential "House Call" on campus later this spring. As they continue to evaluate 2023 talent and offers, newly installed Clemson Offensive Line coach Thomas Austin is a busy man. But we are confident that an evaluation and visit with the fast rising lineman are in the works.
Currently Austin has been taking un-official visits all over the east coast meeting with coaches and touring campuses. Austin just attended West Virginia's "Junior Day" and is making plans to visit many, many more in the upcoming months. With the potential Clemson visit in the works for an on campus experience in the near future… We felt its time to introduce Clemson fans to "the House"… so we reached out to ask a few questions about his recruitment and his thoughts on the Tigers.
This massive young man is going to make some team , coach and qb somewhere very happy to have this "HOUSE" parked at Left Tackle. Currently, after checking in with Austin, we know he's full ahead in off season training.. He's looking to reshape his massive frame to continue making gains during his upcoming senior season and to be prepared physically for college… A player we have evaluated and seen all the available film, we feel confident in stating the "House" is gonna be a "Household" name in recruiting circles in 2023…. We spoke with him and asked him about his recruitment and his stated interest in Clemson.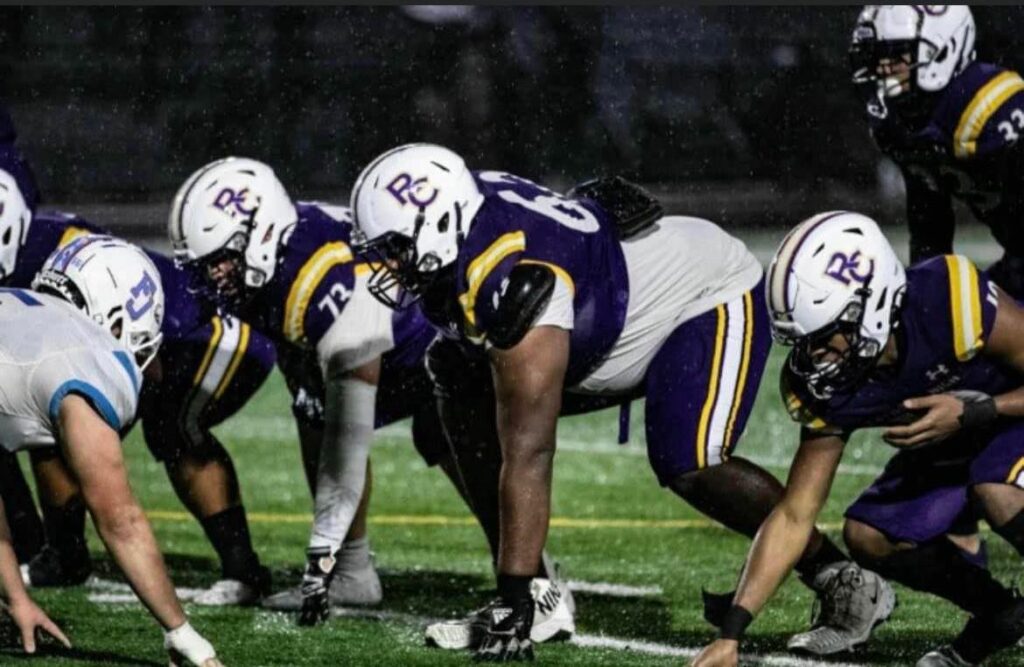 CSN: How did your junior season go? Did you set any personal goals set for the year?
Austin: "At the end of my junior season I felt I accomplished a goal I set at the beginning on the season which was to play with more aggressiveness and staying in the play until the whistle ends."
CSN: What Specifically was an area you sought to work on as you came into the season?
Austin: "My pass set was something I had seen early in the season needed help so I took a lot of time to work on my steps and I feel I was really able to get it down better"
CSN: What kind of player is your school at the next level going to get. And what are you looking for in that school? :
Austin: "The player the school I commit to should expect a hard working linemen dedicated to getting better every day. And what I look for most in a school is a place with a great energy and with a home feeling so that it's easy to work my hardest every day."
CSN: Do you have a player (Either College or NFL) that you emulate your game after?
Austin: "Definitely, Trent Williams is a big role model for my game and I hope to get to his level one day".
CSN: And finally we have been tracking you for a while now and notice that Clemson is showing interest and word has it you're expecting to hear from them soon regarding a potential visit to campus? Can you give us your thoughts on Clemson ..what boxes do they check off in your list of criteria for your College destination?
"A visit to Clemson would be great I've been a fan of Clemson for awhile and that would really be a dream come true. I love the way Clemson just seems to be having fun. I watch YouTube videos of them at practice and vlogs and they are always enjoying themselves while working and I love that." "We all know Clemson is known to be a great school, with great sports programs, but what I truly admire the love I see between the players the coaches and the fans. My family is small but very close and where I go they go. It takes a village and Clemson is one of the schools on my list to start my college Journey. The Vlog shows have shown me some great insight into a players life at Clemson… But, I must say I'm very excited to get on campus and get that " All In" feeling in person. "