Offensive Line -Where do we go now …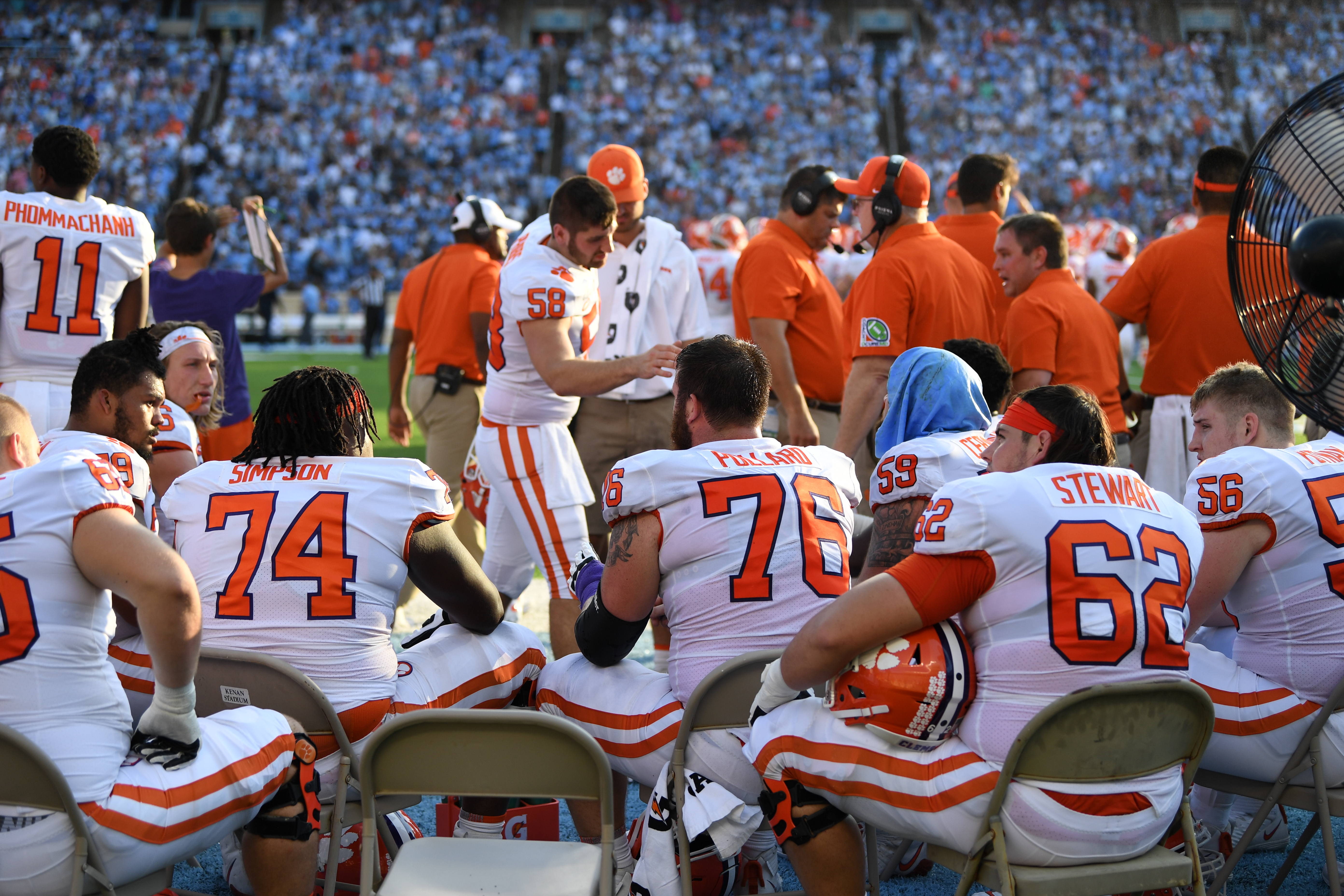 The 2019 offensive line was good. There is no question the OL is the key to the offense. As they block, good or bad, the offense moves or stalls. Clemson returned four starters from 2018. 2020 is a different animal.Coach Robbie Caldwell lost 4 starters from the 2019 team, returning only LT Jackson Carmen. Did Clemson prepare enough for the 2020 season? Yeah, we think so.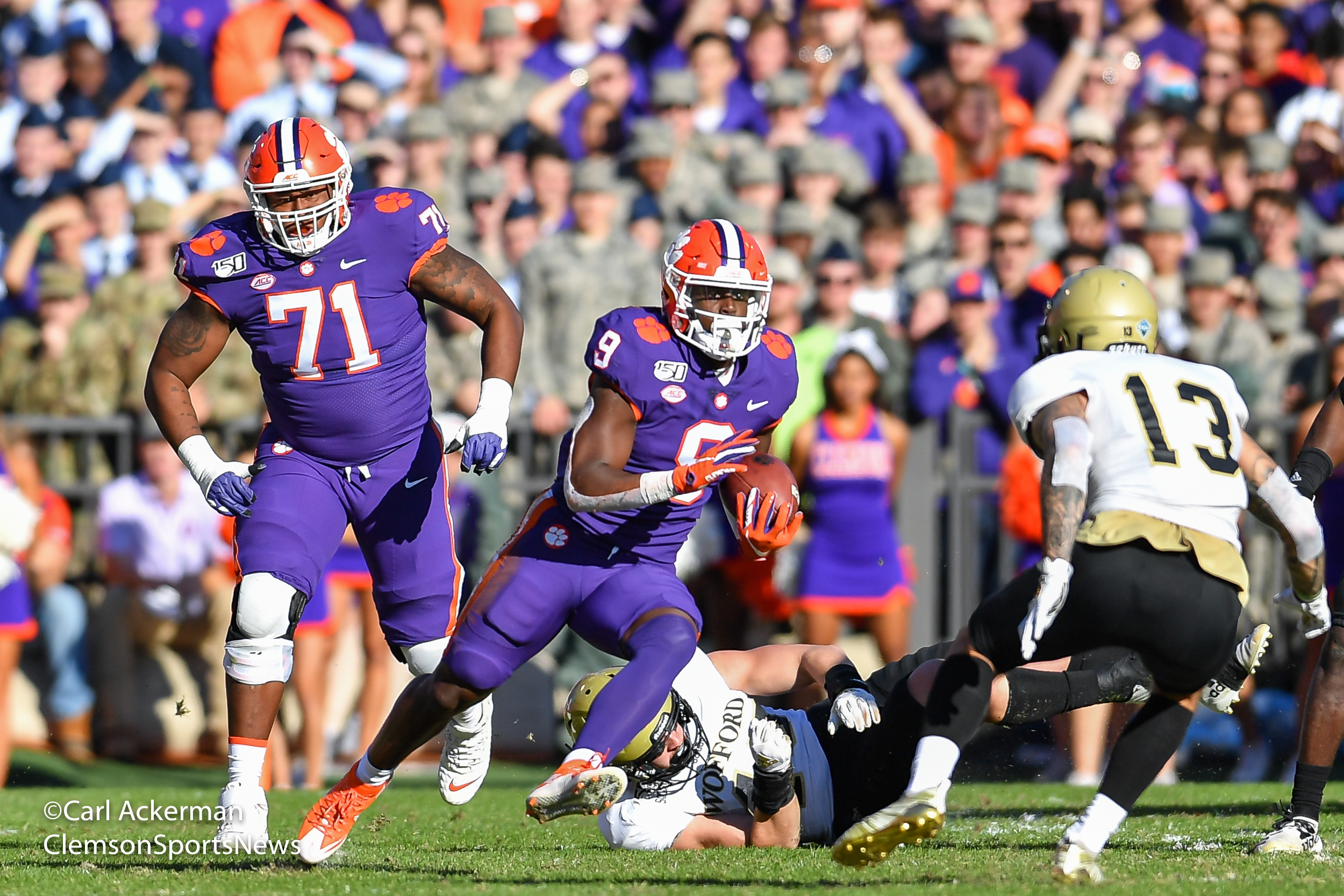 There are several reserves that saw a lot of time last year and will be led by OG Matt Bockhorst. Bockhorst led the way for the reserves with 421 snaps, followed by Cade Stewart with 335, Jordan McFadden with 315, Chandler Reeves with 204, and Will Putnam with 192. These are the five players Clemson will be depending on to step up and make their mark. It's their time.Kaleb Boateng, Blake Vinson, Mason Trotter and Hunter Rayburn returns but none have significant playing time. Between the four, they registered only 141 snaps in garbage playing time. For this offensive line to be competitive, these four guys are going to need to pull their weight, so to speak.
Help is on the way. The 2020 offensive line recruiting class is one of the best in Clemson history. This class will represent Clemson for years to come so be particularly attentive to three of them in the spring. Paul Tchio (6-5 320), Mitchell Mayes (6-5 315), and Bry Tucker (6-5 305) have the size and talent to compete right away. These three will provide an immediate upgrade to the offensive line. Keep an eye on #57 (Tchio), Tucker (73) and Mayes (77).The summer enrollees bring three more road graders to the team. Walker Parks (6-5 280), John Williams (6-5 280) and former GT-commit Trevor Howard (6-4 285) will enroll in June to provide three more big bodies to the mix.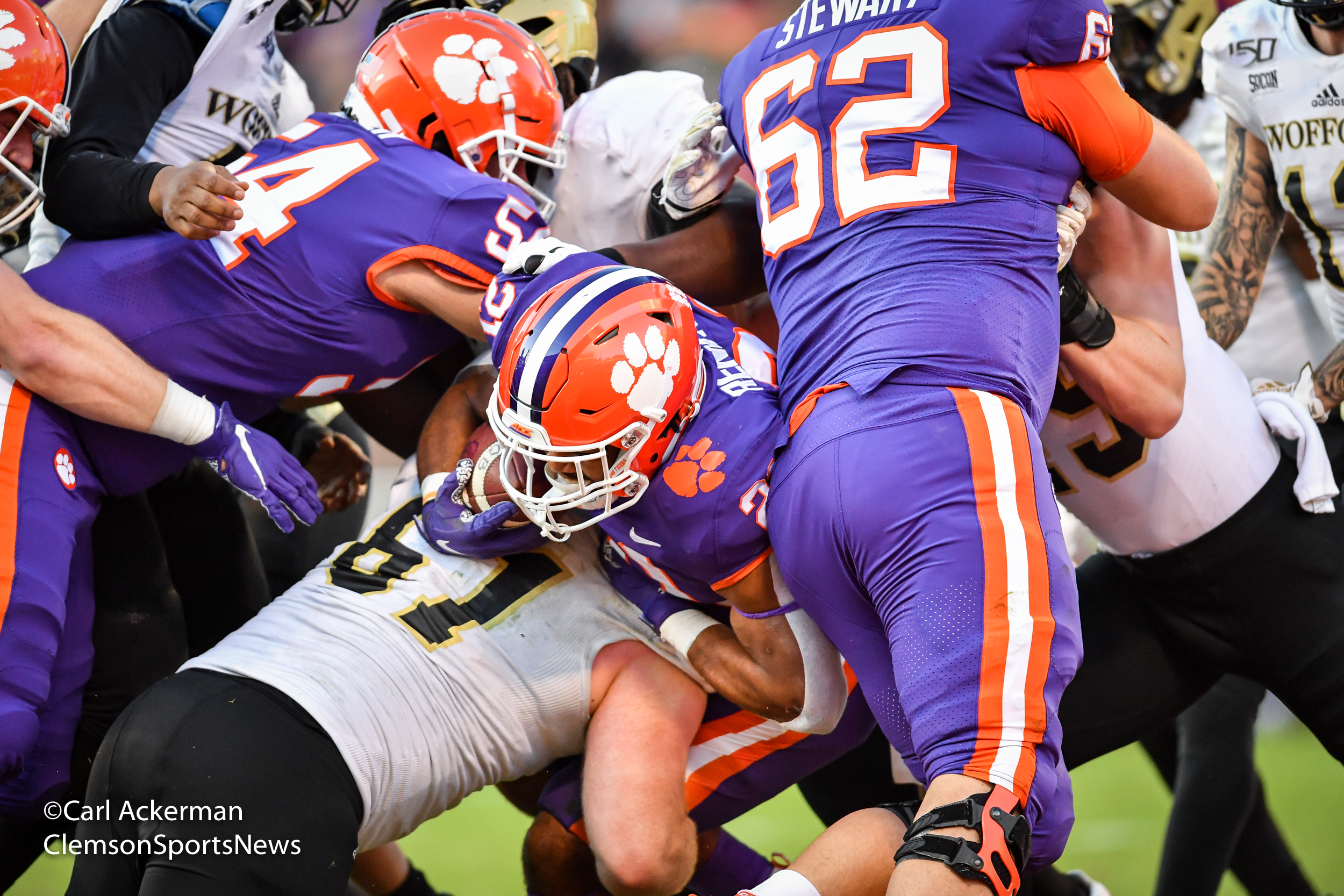 This offensive line is the biggest line by far to ever come to Clemson in one class, and without the question, the most talented. The tigers' future is bright. The 2021 class already have two highly rated commitments in #1 center Ryan Linthiculm and 4-star Marcus Tate (6-5 290).The offensive line is the cog that makes the offense run, the key to Trevor Lawrence having time to pass and the pavers to allowing Travis Etienne getting that 8 yards per carry. This year's line will be a work in progress and it starts to come together Wednesday, February 27th.