BY: Neil Burnett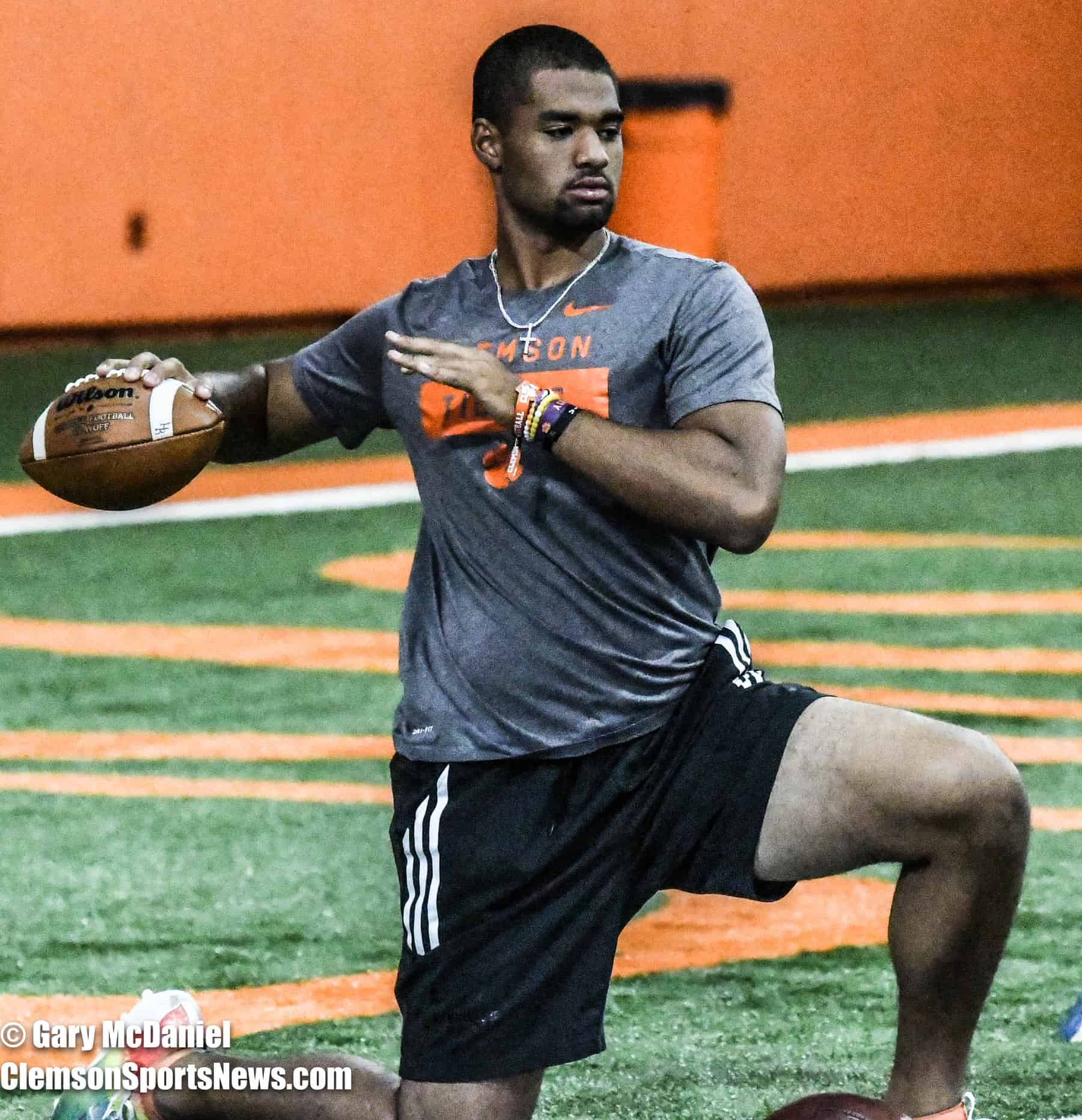 Clemson Commit DJ Uiagelelei will not be one of the attendees of the All In Cookout.
Clemson and Area 51 The most well known secret military base in the world is Area 51. Its a part of Edwards Air Force Base situated within the Nevada Test and Training Range. Its located 83 miles northwest of Las Vegas, and about 30 miles from the tiny town of Rachel, population 54. Area 51 is a six-mile-wide by 10-mile long test facility for top-secret military aircraft situated near the dry bed of Groom Lake. Rumors persist that Area 51 has a much more sinister purpose. Conspiracy theorists believe the secret facility houses several alien spacecraft and perhaps even a few alien bodies.*
The most well known recruiting event in college football is Dabo Swinney's All-In Cookout held the end of July every year. The event used to be held at Coach Swinney's home but is now being held in a facility located on the grounds of Clemson University. It's located 74 miles northeast of Athens, Georgia, and about 31 miles southwest from the town of Greenville. Clemson University has a undergrad population of 19,402 and sits on 17,000 acres bordered by Lake Hartwell. Rumors persist that Clemson has a sinister purpose. Conspiracy theorists believe that Clemson University houses the best football team in college football and perhaps will have the top recruiting class in the nation for 2020 for the first time ever in Clemson history.
Ok Ok, this might be going a bit to the extreme but Coach Swinney would love nothing more than try and keep the list of prospects attending this event as top secret as Area 51. It wasn't that long ago that certain prospects, slated to attend the cookout, developed "transportation issues" the day before and could not attend. Recruiting in college football is a business within itself with coaches always looking for that edge, that advantage to lure players away from other schools. Case in point, a former Clemson linebacker was committed to a certain SEC school across the state line, and actually hid from the coaching staff the night before signing day, and then signed with Clemson the next day.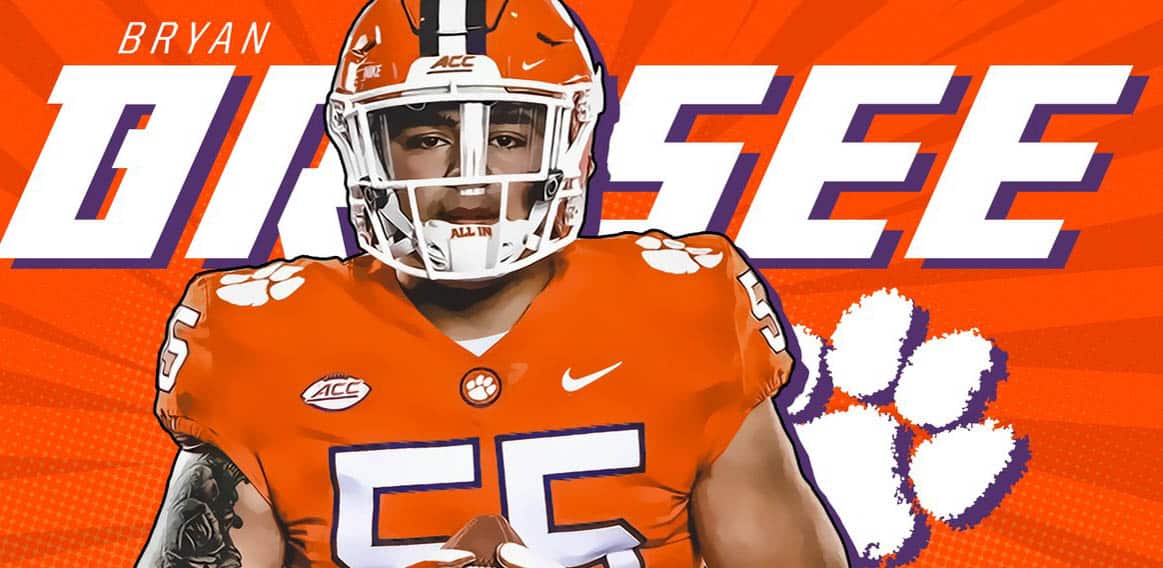 #1 DE in the Nation and Clemson Commit Bryan Bresee will be on campus for the All in Cookout.
There are many more stories like this, but the point is: recruiting "wars" is not an exaggeration. This event is a chance to get In a few select group of high priority targets, as well as bringing together Clemson commits and players to socialize and get to know each other and the coaching staff. Who is attending? According to the State newspaper, Jordan Burch, the #1 player in the 247 composite rankings will be attending. E.J. Williams from Phoenix City, Alabama, has reportedly stated he will be attending. The #1 linebacker in the nation from California, Justin Flowe, announced he will be attending the cookout with his parents. Flowe is a major Clemson target, and has developed strong relationships with two other Clemson commits, D.J. Uiagalelei and Bryan Breese.
In the past the staff has released a list of attendees leading up to the event but lessons learned dictates an effort to try and keep this hush hush, similar to Area 51. Just like with Area 51, it's difficult to keep EVERYTHING under wraps, especially with today's social media. Look at what recently happened with Area 51. ONE guy decides to start a Facebook page calling for people to go to Area 51 to see what's going on inside the fence. Next thing you know, there are over 1 million people claiming they will attend.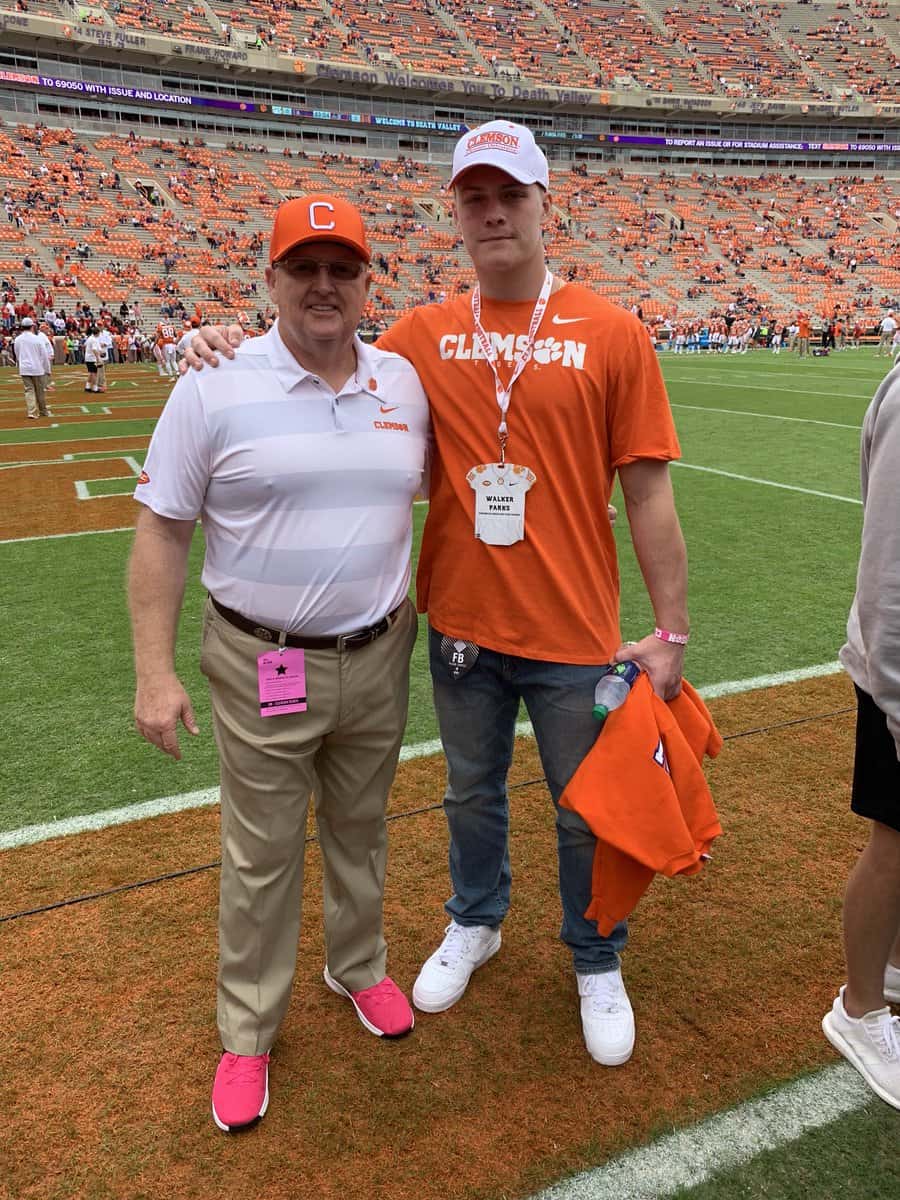 OL Commit Walker Parks has confirmed he will be in attendance at tomorrow's " All In Cookout"
Now the All In Cookout does not reach that level of importance, but to college football and Clemson fans, it sort of does. At last year's cookout, Clemson received four commitments for the 2019 class and one for the 2020 class. Joe Ngata (4-star WR from California), Etinosa Reuben (3-star DT from Missouri), LaVonta Bentley (4-star LB from Alabama), and Andrew Booth (5-star CB from Georgia). Clemson also got a commitment from Sergio Allen (4-star LB from Georgia) for the 2020 class. They come from all over to attend this cookout and this year is going to be no different in that respect. Who will commit, if any, at this year's cookout? We will find out, unlike those that might try to storm the gates of
Area 51. * – Artricle written by Chris, Facty Staff
Brought to you by our Sponsor:

#ALLIN #AllinCookout #CLEMSONFOOTBALL #CLEMSONSPORTSNEWS #CSN #ClemsonTigers