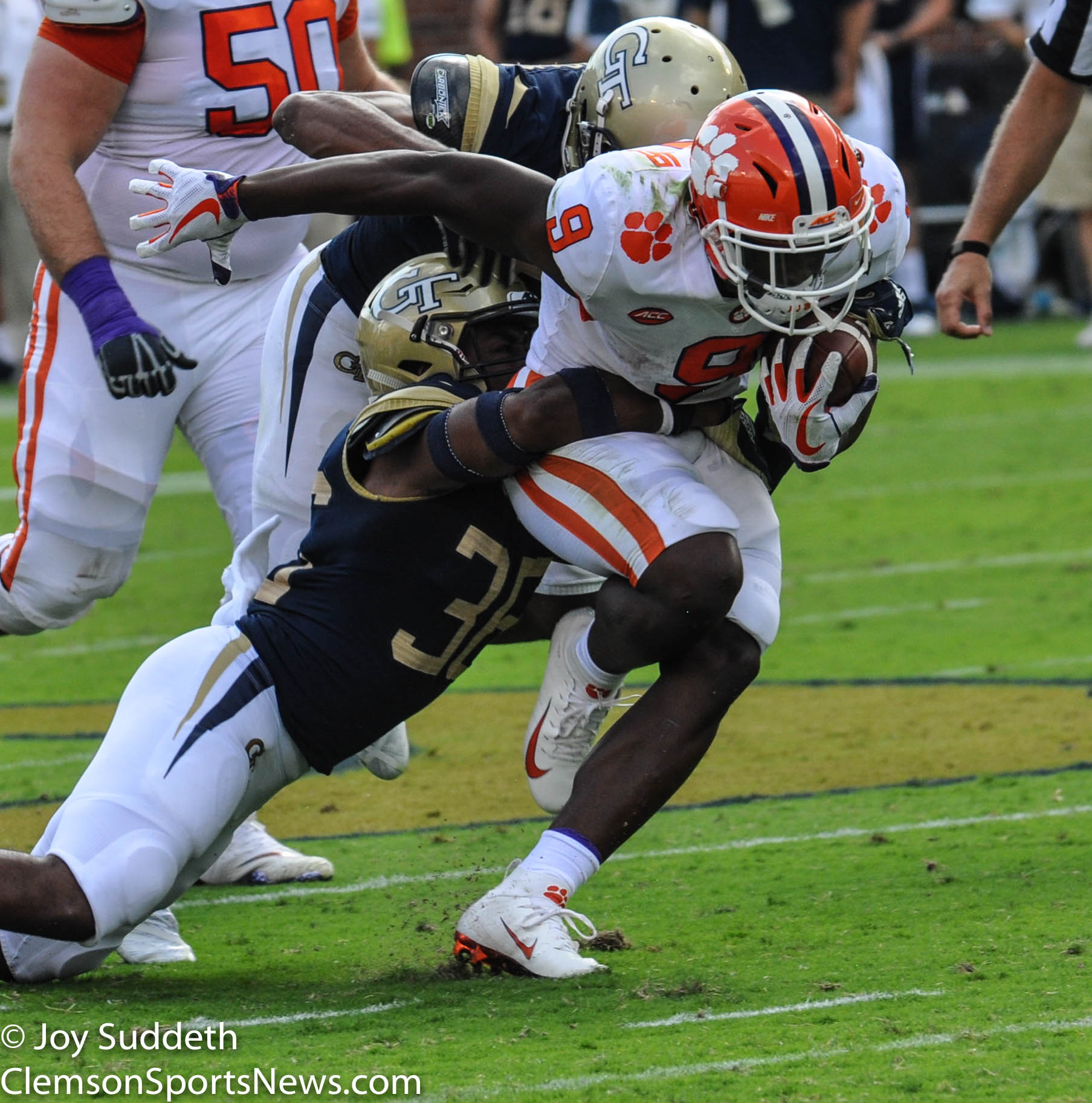 Let the Disections Begin –
Georgia Tech Clemson opens up on the New ACC Network with a contest against the Paul Johnson-less Georgia Tech Yellow Jackets. New coach Geoff Collins is taking over a triple option team that includes 15 running backs (six freshmen) , 15 wide receivers (5 freshmen) and 8 quarterbacks (four are freshmen).
Is this what transition from the triple option to a pro style offense looks like? In contrast, Clemson has 17 wide receivers listed (8 freshmen listed that includes several walk on players), 5 running backs (2 freshmen) and 5 quarterbacks (1 freshman). What can you take from this? Transition is tough and will take a while. The yellow jacket defense returns 4 starters. Losing 7 starters off a defense that gave up 29.3 points a game and 370 yards per game means they will inject new blood. The secondary gave up 211 yards passing per game, but the one thing that might help them is practicing daily against a passing offense and not the triple option. Now, how good that passing offense is going to be is unknown at this time, but it can only help the defense. The offense returns only 5 starters on offense but there are a lot of pieces to their offensive puzzle. As we know, games are won and lost in the trenches. GT lost two starters off their OL, but have several with significant snaps last year, plus a Vanderbilt OL grad transfer. The saving grace is they have a new OL coach in Brent Key, OL coach for Alabama 2016-2018. Having said all this, Georgia Tech is not going to be ready to handle Clemson's vaunted offense.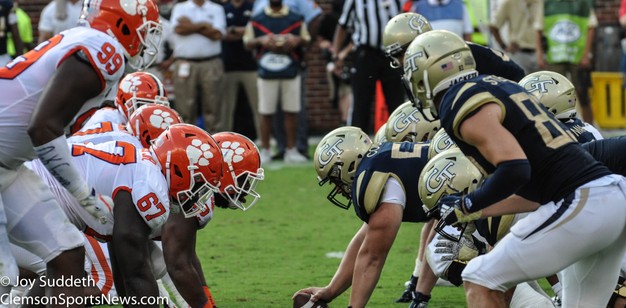 This team could conceivably score 50+ points every game. Everyone now knows who the Clemson offense is. What a lot of them DON'T know is the amount of talent on the 2nd and 3rd units. Coach Dabo Swinney is widely known for playing a LOT of backups, even in important downs and series. Tavien Feaster and Adam Choice will be missed as they provided solid leadership and depth. Lyn-J Dixon will see his carries increase this year, but Marion Dukes, Chez Mellusi and Darien Rencher will see most the reps in the 4th quarter. The new guard will have a chance to make their presence known. Let's get down to reality. Trevor Lawrence is not going to throw a touchdown on every play. Travis Etienne is not going to break off a long run on every carry. Georgia Tech is outmanned personnel wise but Clemson will still have a target on it's back EVERY game and will get everyone's best shot. New coach, new offense, Georgia Tech is already a 34 point underdog according to Vegas. Don't expect GT to score a lot in this game, and at the same time, Clemson will probably come out pretty vanilla and turn the game over to the backups around middle of the 3rd. In my best "Leonard's Losers" voice: Georgia Tech Clemson 41 Georgia Tech 13
Brought to you by our Sponsor: