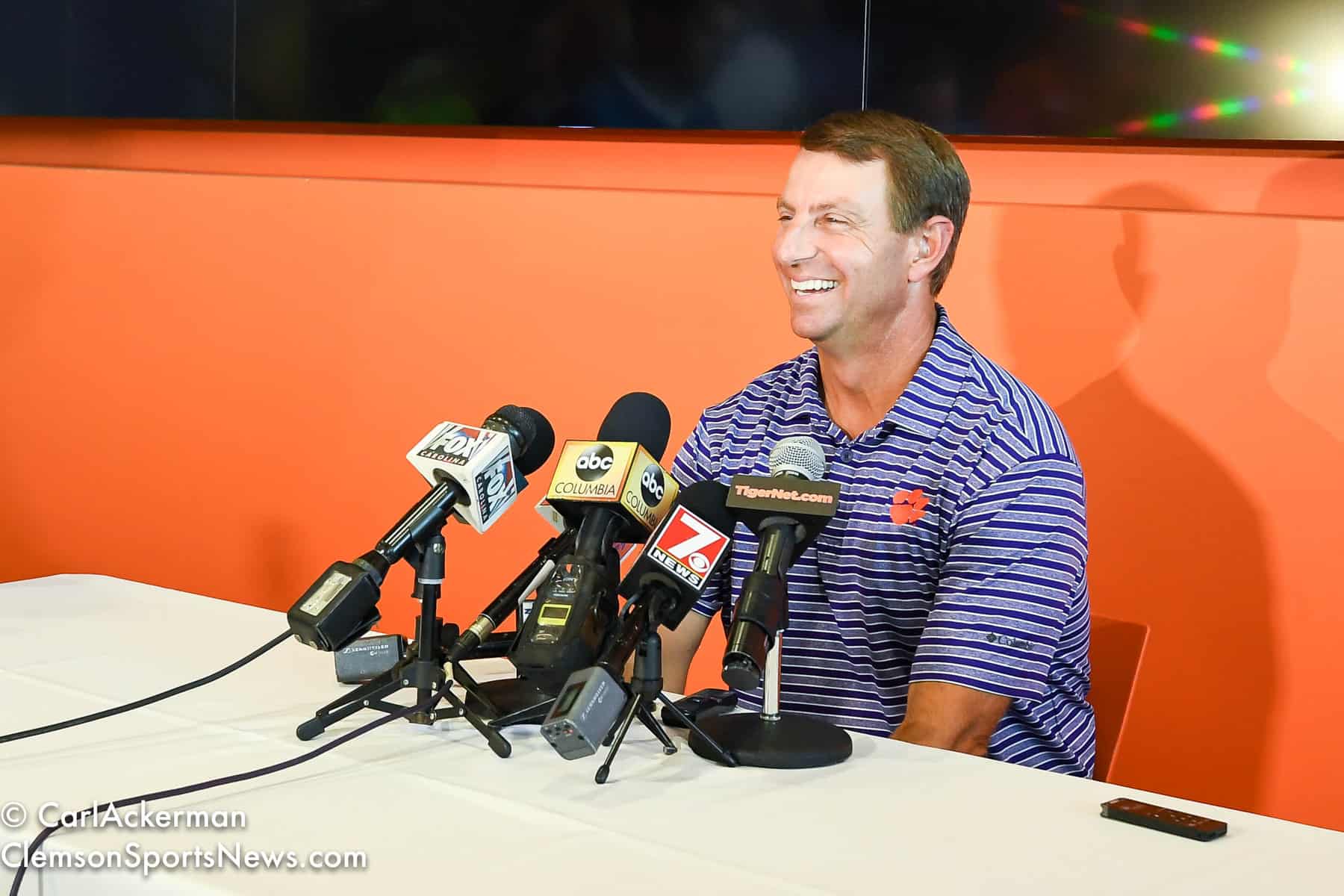 Clemson, SC
Today Clemson Football and Coach Dabo Swinney held their 2019 "Media Day". With a full house of media and local reporters and interns all over the Allen Reeve's Football Facility from around 7:30 Am for an early breakfas,…until it all wrapped up around 1:30PM. When it was all said and done, after all the Assistant Coaches were interviewed…then the gathered Media and Clemson coaching staff where paired off in 5 teams to participate in the first ever Clemson "Media Olympics". I can proudly say that I was part of the Gold Medal winning team (Team3).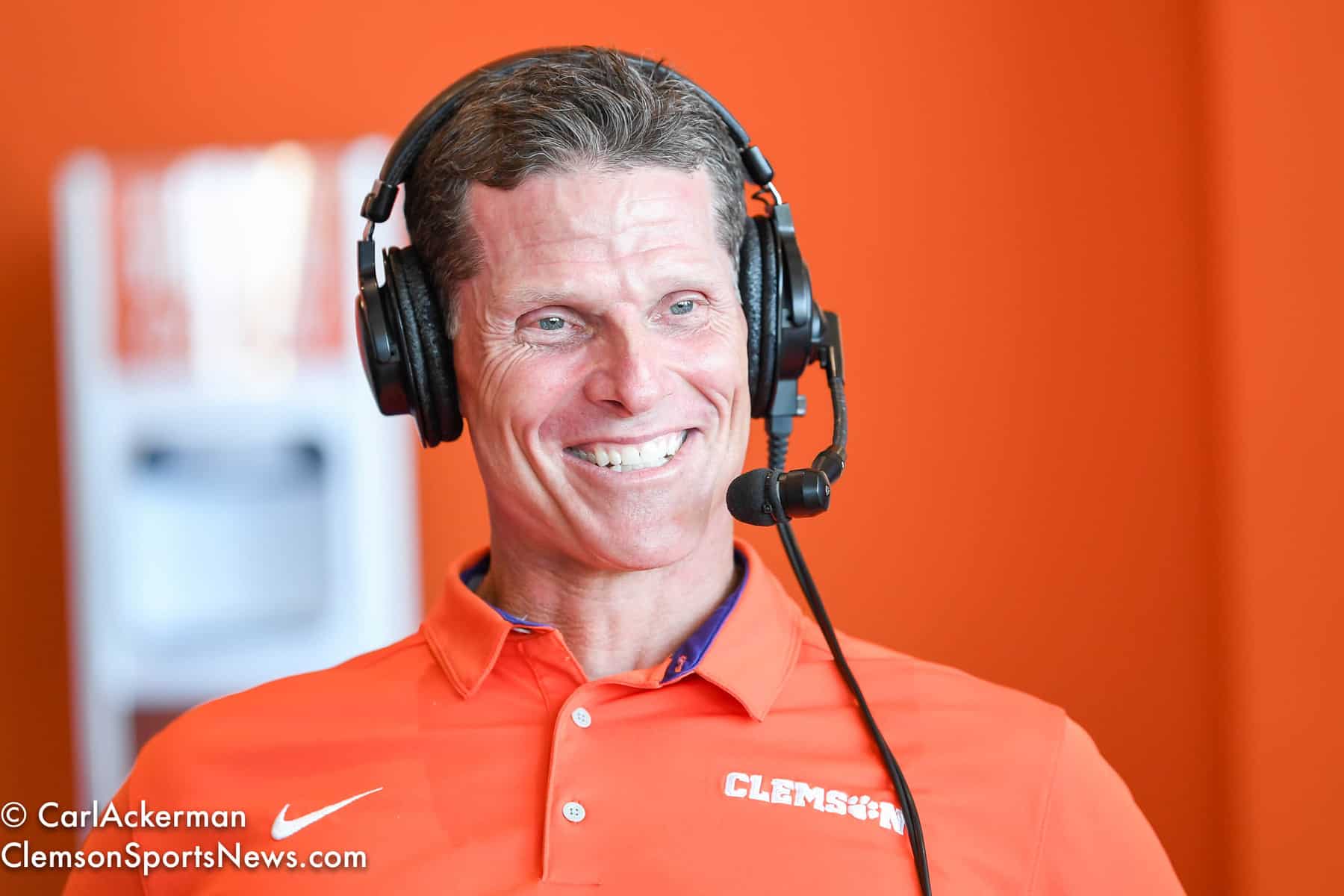 In a day of intel and info gathering from the coaches and especially the position coaches. As this is the rare occurrence and the only media availability all season with these coaches. Remainder of the season and year we are allowed our weekly access to the "Co Ordinators" and Coach Swinney.
After the Olympics presentation and a quick lunch, Coach Dabo Swinney then took the time to give us about 35 minutes of his take on this 2019 squad along with his in depth thoughts on several individual players. With a lot of info coming in on new players to the roster as well updates on the verterans of this really young football team comprised of over two third's underclassmen from FR to RS Sophomore. One of the main themes in todays event was "leadership" you heard it from each and every coach we spoke with and Swinney embellished on that in his interview at the end of the day.
Big question of course coming into the 2019 season is where to find the depth and production in the defensive line. What does the offensive line look like with all this experience but missing the stalwart that was Mitch Hyatt and his quiet leadership by example. Where does the Offense lean this year with a bevy of wide outs again available, but one less experienced back in the running back room… and who steps up at Tight End? Also is this the best defensive backfield to return to Clemson in a while? Are Isaiah Simmons and Xavier Thomas along with Nyles Pinckney and Jordan Williams ready to lead this defense and team and not just replace production on the field but leadership roles on and off. All these and more where asked today and you can see here and listen in as the Clemson Coaching Staff tells all.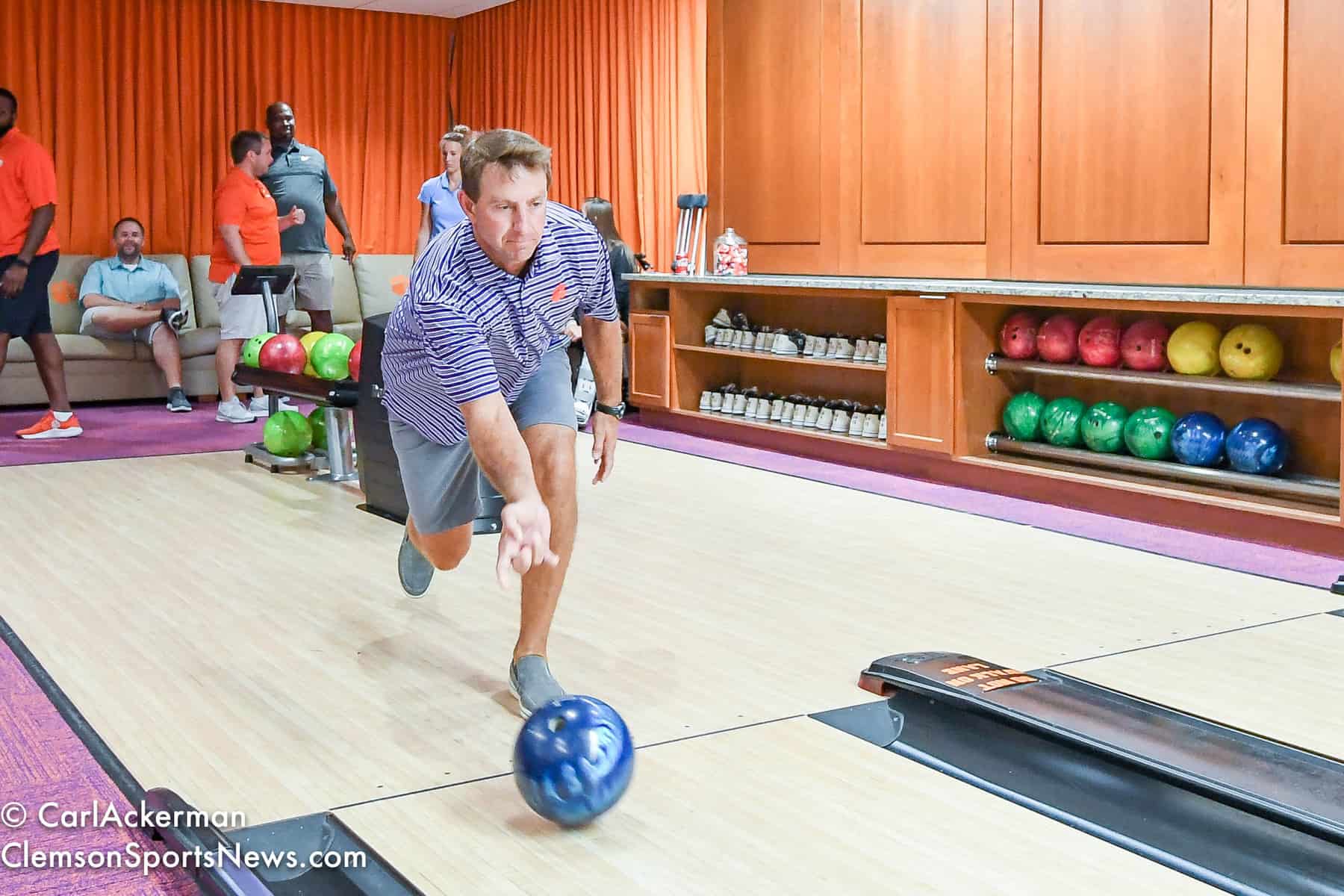 Enjoy the Photo Gallery of the day CSN's Carl Ackerman and the outstanding video interviews with every single coach made available to us.
Brought to you by our Sponsor:
#ClemsonTigers #CLEMSONFOOTBALL #CLEMSONSPORTSNEWS #ClemsonFamily #ALLIN #ACC