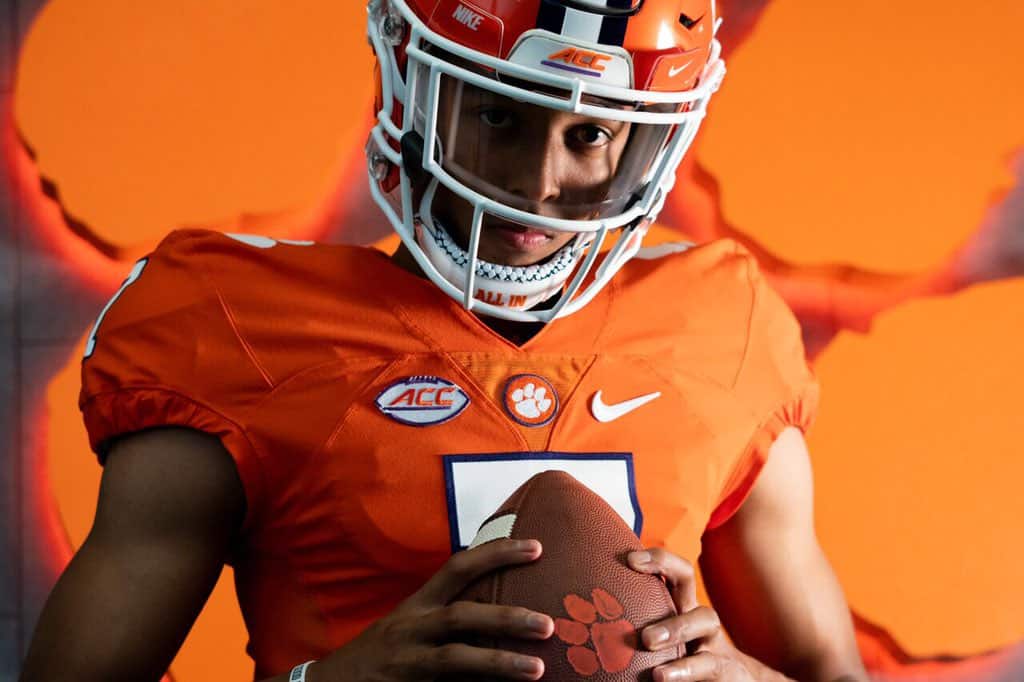 2020 DB the Lonestar State's Jalen Kimber was in Clemson on a surprise visit on Friday.
Clemson, SC
One of the nation's most sought after 2020 prospects regardless of position, and one of the nation's top defensive backs Texas' own Jalen Kimber made an impromptu stop in the upstate on Friday and dropped in on the Clemson coaching staff. Kimber who had not announced the visit threaded it into a whirlwind of visits this weekend heading to Auburn shortly after his Clemson stop.
Kimber whom has a veritable who's who of offers from all over the power five surprised the Tigers coaching staff when he made his unannounced stop in. The Tiger staff had told the Blue Chipper that they did not expect him to leave the Lone Star State.
Jalen currently holds offers from Alabama, Notre Dame, Auburn, Florida, Ohio State, Penn State, Georgia, GT, LSU, Michigan and every team in his home state of Texas (Texas, A&M, TCU, Houston, Texas Tech SMU) and a host more.
We spoke to Jalen as he left Tiger town and headed to Auburn on Saturday. Here is what the electric DB had to say when asked about the quick trip to Clemson on Friday.
CSN: How was the stop in Clemson yesterday ?
JK: " Unbelievable. The most impactful part was the time I got to spend with Coach Reed and Coach Venables. I got to sit in and listen to how he teaches and get an idea on his coaching philosophies which is huge for me. At this point facilities are facilities they are all nice in their own way. I have some specific things I need to know and understand. 1. How will I be developed as a young man. Thats important to my dad so it's important to me. How will I be developed as an athlete. The two have to go together. As my pops say it has to be a win win in both areas."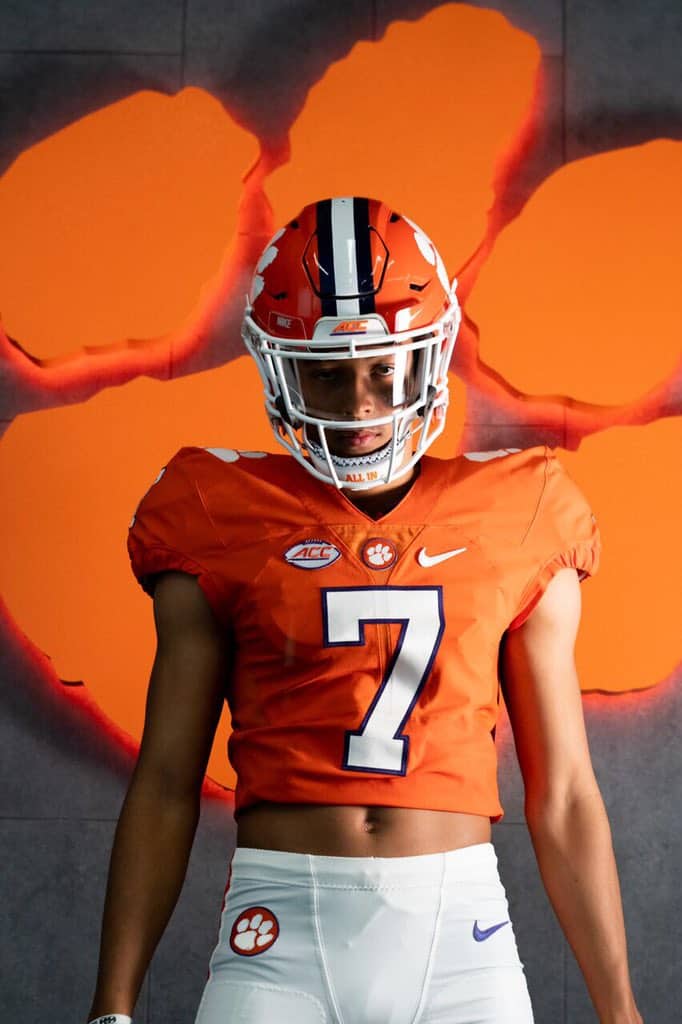 CSN: Tell us what is it about Clemson that you find different from other schools you have visited, and what was the message to Jalen Kimber from Coach Venables and Coach Reed ? What was your time with Coach Swinney like ?
JK: "My conversations about football were brief and to the point 90% of my time with Coach Reed and Venables was simply a normal conversation it was natural. I felt they were more concerned with who I was and what I was about as a person first and foremost that was different. . . Both coaches made it clear that they thought I was a good player and liked what I brought to the table. Everyone was shocked and surprised that I came. They weren't sure that I would leave Texas. I want it know that I will go to the place that is BEST for me and my total development . . . I didn't get to meet with Coach because of the Coaching clinic there was alot going on. I'll be back that will get done."
CSN: Jalen any chance you make it to Clemson spring game next week ?
JK: "Naw I'm already scheduled to be at Florida. I will be back soon though."
CSN: Even though it was abbreviated visit can u rate the visit on 1-10 scale?
JK: "I would say 9 Only thing missing was meeting Coach Swinney. We will make that happen next time."