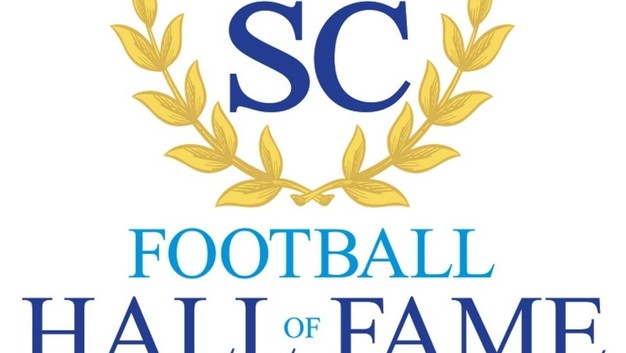 The South Carolina Football Hall of Fame held it's annual induction ceremony on April 19th. With this year class of NFL Veterans and Clemson alumni along with players that played at the Citadel, South Carolina and Georgia .
This year the event was held at the Preserve in Greenville. Events included a Golf and Skeet tournament and culminated in a silent auction featuring items from all the in state schools and inductee's.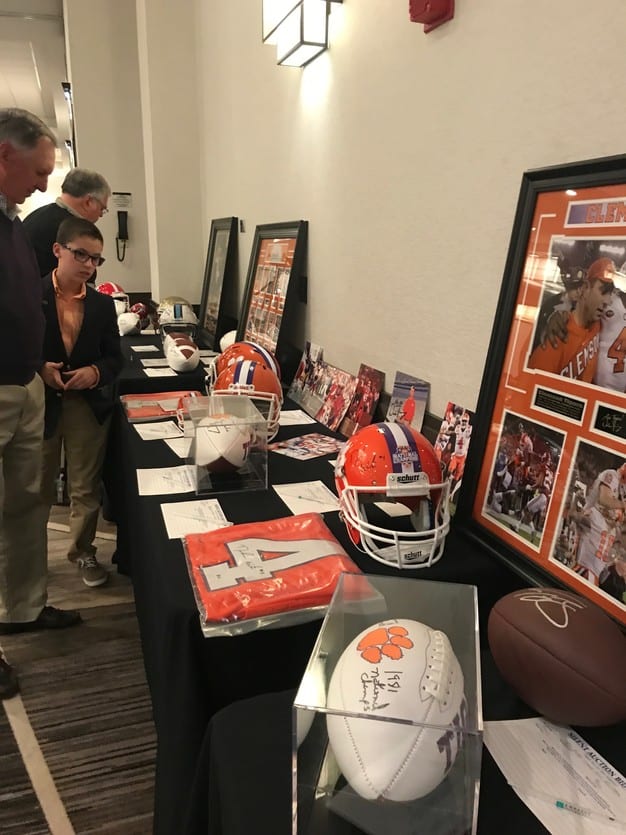 A great night was had by all, as the South Carolina Football Hall of Fame and it's directors hosted a splendid event.
Dwight Clark was the Clemson representative in this Class for 2018 and was unable to attend due to his long battle with the disease ALS. However, he did send in pre recorded video statement, and his long time friend and ex Clemson team-mate Joe Bostic accepted the award in person and gave a very moving speech in regards to his old team mate.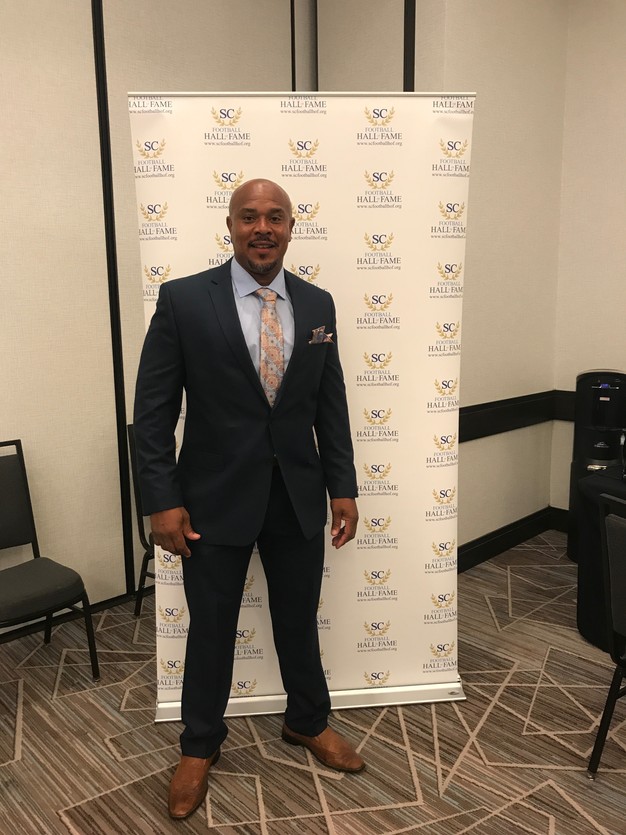 SC Football Hall of Fame Humanitarian of the Year Ramon Robinson
The award for 2018's South Carolina's College Player of the Year went to Mason Rudoplh of Oklahoma State and ex Northwestern High School alum out of Rock Hill. Rudoplh's younger brother is Clemson freshman defensive lineman Logan.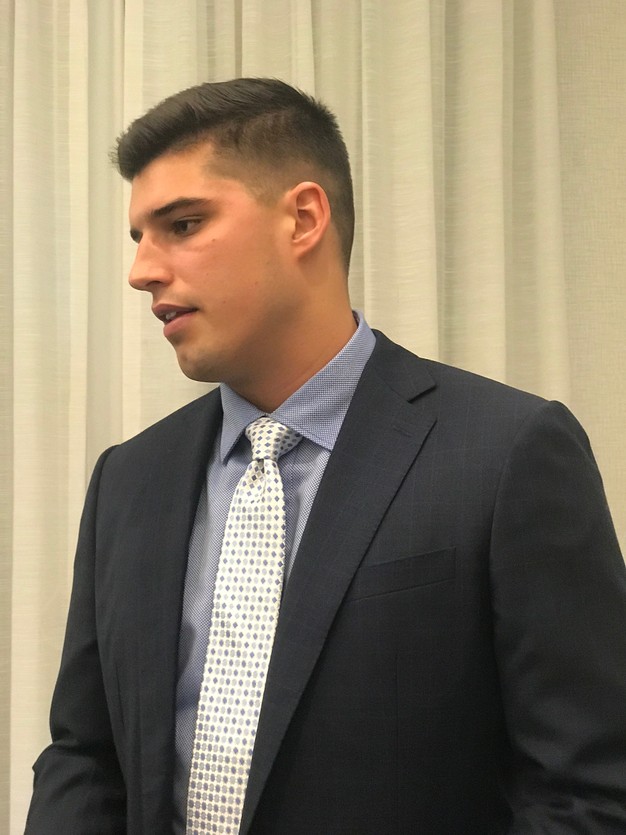 Mason Rudolph (OK St QB) won the Blanchard Rogers Player of the Year Award for 2018
Also of interest to Clemson fans. Local high school sports mentor and trainer to some of the Palmetto state's best high school athletes around the region , Ramon Robinson received the "Humanitarian of the Year' award for his long time dedication to bringing Palmetto State players and others the training and personal mentoring. And in the past 7 Years has been able to see dozens of his EPT (Elite Position Training) training alumni succeed in their goals to receive college scholarships.

Robinson also is the mentor and trainer that took Kelly Bryant under his wing back during his Sophomore high school season and worked with the then very new to the position quarterback on his technique and fundamentals. And at that time no one in the recruiting world was looking at Kelly as an Division 1 option at quarterback.
In two short years at Wren high school and with Robinson's daily training and direction. Bryant turned into one of the most prolific passer's in the state and nation. And also earned high four star status and was recruited by teams from all over the nation. Eventually as we all know, he signed with Clemson and is now the incumbent starter.
Others being honored on this night included former USC defensive lineman John Abraham, Ex NFL broadcaster and Citadel Alum Paul Maguire, Former Citadel and NfL Alum Clay Matthews Sr., and Richard Seymour the former New England Patriot.
Take a look here at the Photo Gallery of shots we took as our On site Correspondent Dean "the Hat" Cox was on the spot to check in with all the Award winners and Presenters on the evening.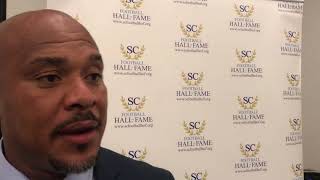 Interview with Ramon Robinson as he talks about his Award and also Clemson QB Kelly Bryant