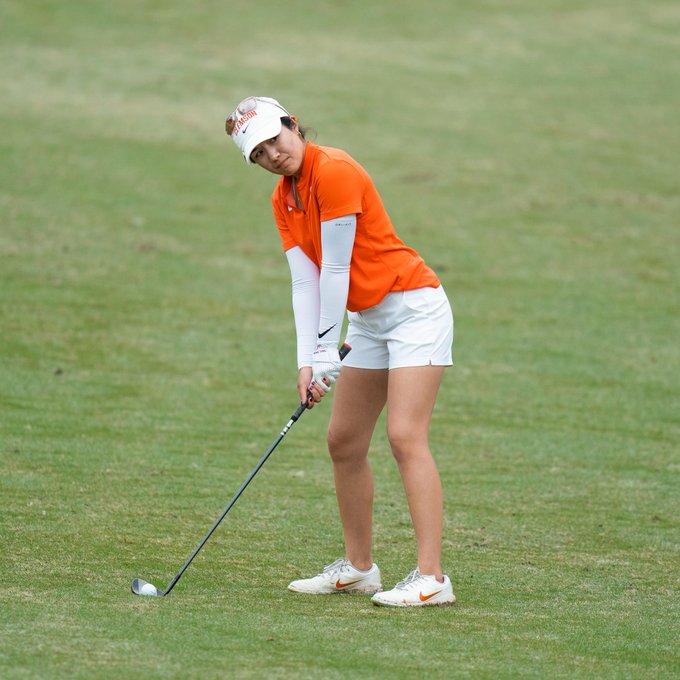 Women's Golf Moves Up Four Spots In Second Round

COLUMBUS, Ohio – Clemson women's golf finished its second round of the NCAA Regional within striking distance of the top six, moving up four spots after a windy, cool day on the Scarlet Course on the Ohio State campus. After two rounds, Clemson sits in 10th place following a 15-over 303 team score with 18 holes still to play on Wednesday.
At the conclusion of Wednesday's play, the top six teams in the 18-team field advance to the national tournament. Headed into the final day, the Tigers are nine shots behind sixth-place Kentucky for the chance to move on.
The conditions and course proved challenging on Tuesday, as no team in the field broke par on the day. Ivy Shepherd led Clemson with a two-over-par 74, and sits in a tie for 13th place overall. Shepherd has taken advantage on the par 3s, with a tournament-leading two-under-par score on Par 3s for the week.
Savannah Grewal shot a 3-over 75 on the day, and played the back at just one over par. Alexandra Swayne, Annabelle Pancake and Callista Rice each shot five-over 77s.
As a team, Clemson's 117 pars are the second-most in the field, and their overall score of 2-over on Par 3s is fourth-best in the field.
Clemson Team Results:
Round 1: 299 (+11) – 14th place
Round 2: 303 (+15) – 10th place
Round 3: Wednesday
Total: 602 (+26) – 10th place
Clemson Individual Results:
Ivy Shepherd: T13th (+3)
Alexandra Swayne: T21 (+5)
Savannah Grewal: T50 (+10)
Annabelle Pancake: T50 (+10)
Callista Rice: T50 (+10)