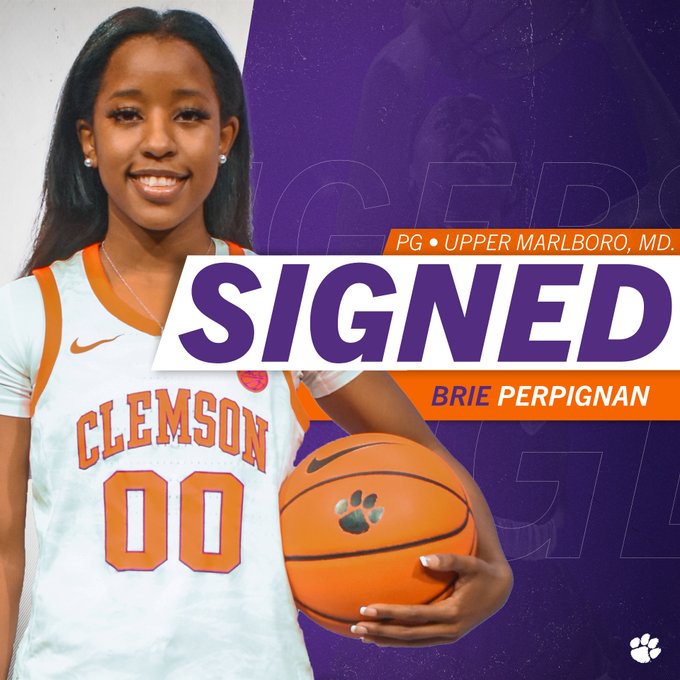 Women's Basketball Adds Elon Transfer
April 19, 2022
Clemson, S.C. – Clemson women's basketball has announced the addition of Brie Perpignan, a graduate transfer from Elon, to its 2022 class.
Perpignan joins a signing class that includes NJCAA All-American Ale'Jah Douglas, McDonalds' All-American Ruby Whitehorn and Tadassa Brown.
A 5-foot-8 point guard from Upper Marlboro, Md., Perpignan was a four-year starter at Elon. She finished her Phoenix career ranking eighth in program history in career assists (358) and was the 25th member of the program's 1,000 career-points club. Perpignan was an All-CAA selection in 2021-22, was twice named CAA Preseason Honorable Mention and picked up CAA Player of the Week honors in December.
In her senior season, Perpignan averaged 16.6 points and 5.5 assists per game (159 assists) for Elon, and her assist to turnover ratio was 1.5.