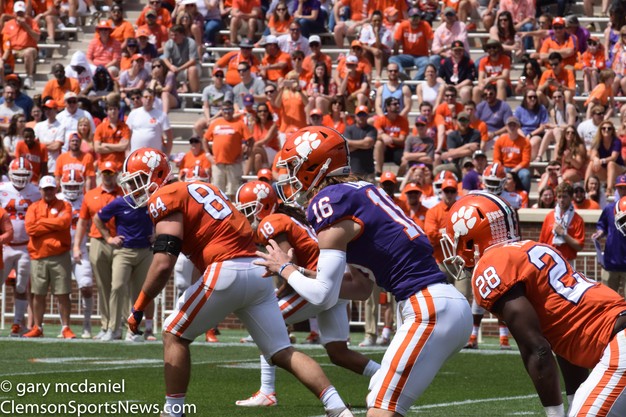 After a whirlwind week of press and media surrounding the Clemson football program this week. We the press and media that cover the Tigers, were on our own whirlwind of information gathering. From the media dinner on Monday, to the annual golf tourney . . . the next day at the Reserve of Lake Keowee and finalizing with 2 days of the ACC Kickoff (Media days).
Clemson's coaching staff has inferred in interviews this week that 2-QB system may not be out of the question for the Tigers in 2018. When pressed about the pecking order and playing time the Tigers Head Coach and QB Coach Brandon Streeter both let it be known that both the Incumbent starter Bryant and the phenom Lawrence will get plenty of snaps against Furman along with Chase Brice.
When we asked Streeter about the two (Bryant and Lawrence). . . he said, either of the two was able to lead this team and he truly believed that. Also he told us it was Bryant's job to keep or lose and Lawrence's or Brice's to win.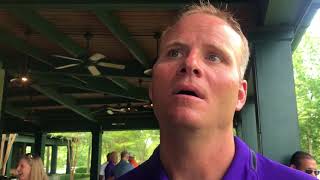 Interview with Brandon Streeter on Tuesday.
If you look into College footballs recent history . . . you can point to Florida a few years back when they employed such a system. Winning a national title for Urban Meyer, as Tim Tebow and Chris Leak would share the snaps in a situational QB system.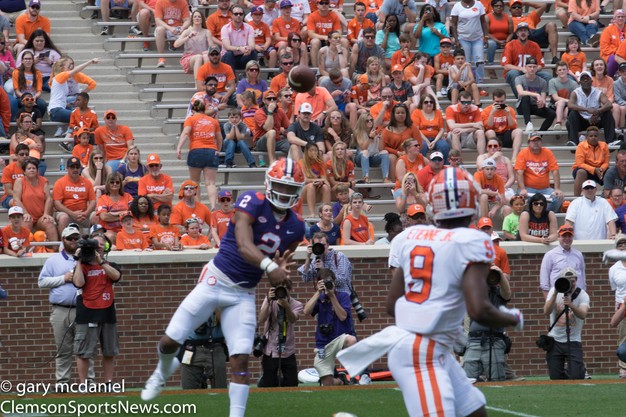 But , you can also look at all the detractors and many many examples of this same system not playing out as designed. And an argument can be made for both systems. Now it's up to the Clemson coaching staff. Who over the month of August, as camp plays out on the practice fields of Jervey Meadows . . . will have to evaluate and determine how this could and would be employed if at all.
Remember Bryant the incumbent here, is still the starter until he is surpassed or matched, and history has shown that Bryant accepts these challenges in stride and overcomes and performs best with the pressure on.
Lawrence, the phenom was as advertised and has pushed the Clemson starter for playing time and as he showed everyone in the spring game, his skills set matches the hype he arrived with. Look for Lawrence to get his snaps and push Bryant harder. Coach Streeter told us on Tuesday that no other QB has ever picked up this offense as fast as Trevor has. And the ceiling is higher for Lawrence in the long run.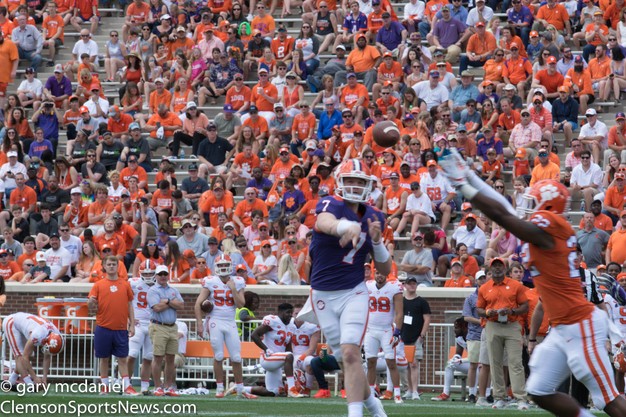 And don't forget Chase Brice, a high school warrior that played in a great program at Grayson in Georgia. Brice, is a big kid with moxie and cannon arm and leadership skills that exude a lot of confidence and the coaches and players have all reflected as much in their comments.
Regardless of how the staff decides to maximize the talent level at QB on this years roster, trust that the three QB's that are vying for that starting spot have the confidence of the coaches and their team mates.
This story brought to you by our Sponsor: