Clemson, SC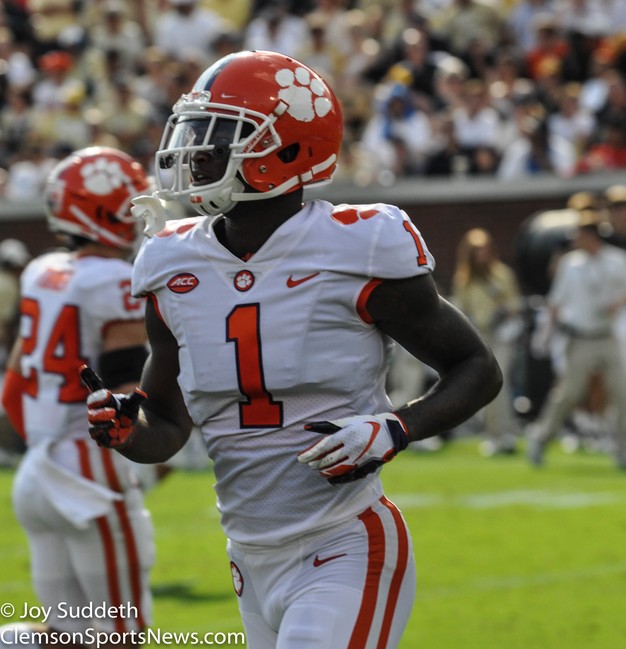 It is that time of year again… Playoff football is in the air and Bowl Season is here. With it comes a flurry of underclassmen declaring for the upcoming NFL Draft. And Clemson has yet to lose a player so far this year but it's only a matter of time. After the Tigers finish up preparation and finish their season in the next 4 to 5 weeks depending on results. At that point we expect a number of Clemson underclassmen to wade out and see if the NFL waters are ready for their services.
Everyone knows the story that was last year and the Clemson defensive line coming back in force to finish their college careers in unison and to sort business left on the field in 2017. But that is as rare a situation as anyone can remember. To see potential top 10-15 picks turn down the chance at lucrative contracts and the spot light that is being a number one draft pick.
Come this post season, Clemson has a number of talented players that have to make this decision and decide if furthering their development and college careers weighs up against an NFL career and the bevy of options it can open up for an individual.
Tigers considering the NFL Draft in 2019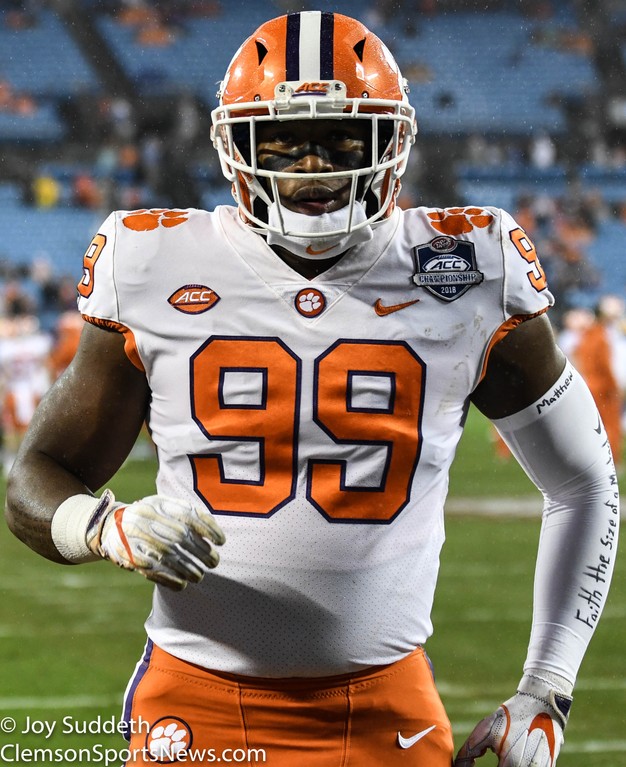 DE Clelin Ferrell (RS Junior)
It's a forgone conclusion that Ferrell one of the nations elite pass rushers will end up in the NFL draft this spring. Joining his team mates Christian Wilkins and Austin Bryant. Clelin, who turned down round one draft status last year to return to Clemson and attend to "unfinished business". We could go on and on with the awards and list of accolades this Pass Rushing freak out of the state of Virginia has become since arriving under-recruited and healing from ACL surgery when he arrived on campus. the Red shirt season saw Ferrell build confidence in his knee.
Since he has unleashed on the ACC it's been nothing but upward projections for Ferrell. A day one potential top10 pick in this years draft. Chances of Clelin returning are about 000.1% as of this writing.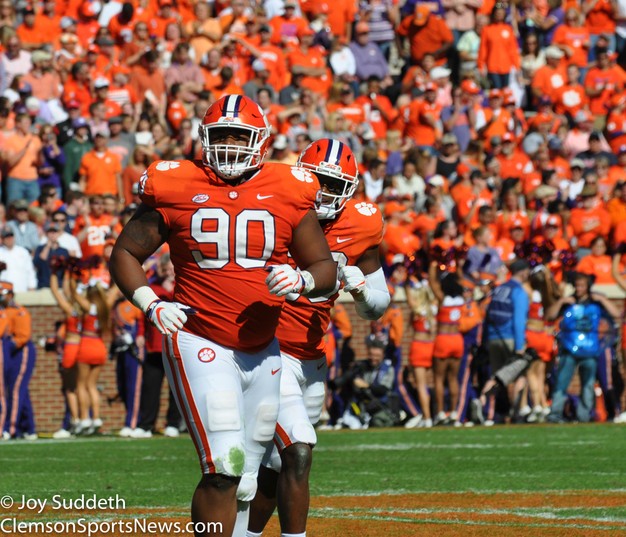 DT Dexter Lawrence (Junior) Lawrence has been projected as high as a Top 5 pick in the upcoming draft. The Wake Forest, NC native has had a great career at Clemson. A freshman season that saw him explode on to the scene and make an instant impact. And a sophomore season that saw Dexter play injured and by his own account playing at 50% of his capability at times.
After an off season of healing. Lawrence played this season at as close to 100% health since his arrival. And you can see the extra production showing up on the field. And the All ACC defensive tackle has gotten the NFL scouts drooling over the chance to get him in the 2019 draft. Dexter can return and has not decided per his words to us earlier this season. But we expect the All American to go the NFL route and follow his Senior Team-mates to the NFL>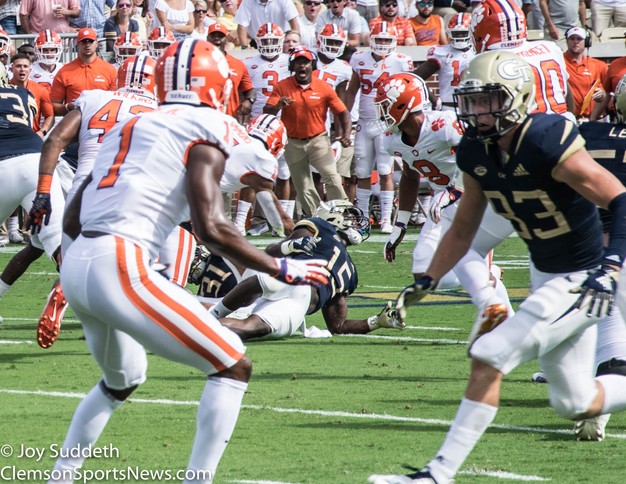 Trayvon Mullen (Junior) Mullen the South Florida product came to Clemson highly recruited. The apple of defensive co ordinator Brent Venables eye since his recruitment. The tall rangy and lengthy cornerback is a coaches dream. A physical corner with size that can turn his hips and cover downfield. Able to compete with the bigger receivers favorited by college staff's all over. And also very capable and disruptive in defending the run. Mullens ability to recognize and attack boundary screens is one of his biggest attributes.
As late as last week an late round one NFL projection came in for the Lanky defensive back from one prominent NFL draft analyst. And we think Mullen may be considering this option. As the NFL highly values corners with the combo of size and speed he possesses. If you ask he's on the fence with a lot to think about. He can really build on this season and move up into day one territory of the draft if he comes back. But the NFL really covets these big corners and Mullen is custom made for the NFL at this point.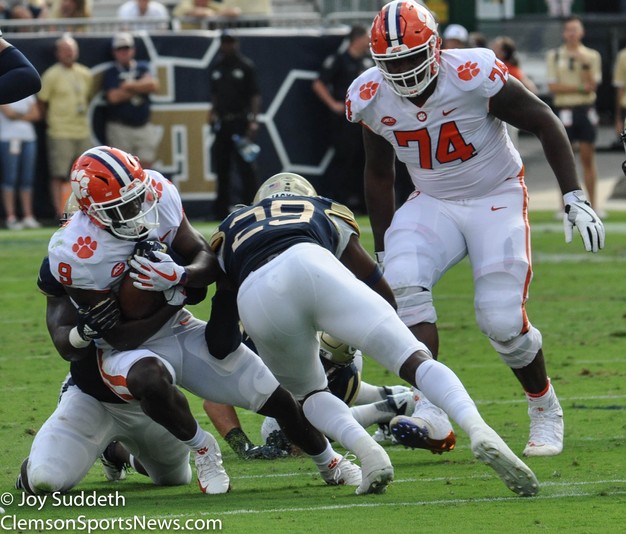 John Simpson (Junior) a dark-horse candidate would be the big man out of North Charleston. Simpson has been lauded by the coaching staff all spring, summer, fall and season. A highly recruited lineman when he came to Clemson. All Simpson needed was to work on the rough edges and acclimate him to the speed of the College game. Mission accomplished as the most athletic of the Clemson "O" Line group, John is regularly leading the way pulling from his guard position. As well he is utilized in the screen game and can be seen downfield leading the way often. Simpson's who earned ALL ACC status this season is a long shot and we think not just ready for the NFL at this point. Will send out feelers to see where he would project. But he is a player that we thought had to be included in this discussion as of this date.
Brought to you by our Sponsor: