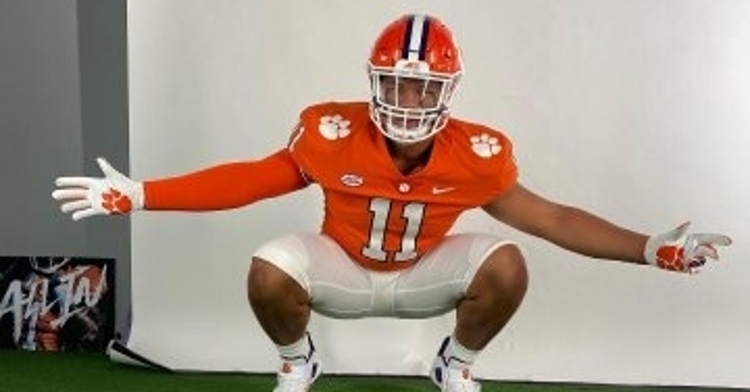 Tonight, at 6:45pm, CST, ESPN 5-star defensive tackle Peter Woods will announce what lucky school will be getting his services for the next 3-4 years.
Woods, 6-3 275, is considered the TOP defensive tackle in the 2023 class. He will be choosing between Clemson, Alabama, Florida and Jackson State. Being from Nick Saban's backyard in Thompson, Alabama, he has long been considered an Alabama lean. No way the top defensive tackle and one of the best players in the nation gets away from Saban. Right?
He is primed to have another solid season after having eye popping numbers as a junior. Woods registered 92 tackles, 11 sacks and 26 tackles for loss.
The Tigers already have two defensive tackles committed to the 2023 class. 4-star Vic Burley (ranked as #6 DT by ESPN) and 4-star Stephiylan Green (17th ranked DT). Clemson is currently sitting in 4th in the 247 recruiting rankings.
If the Tigers were to land Woods, he would undoubtedly be the crown jewel on defense with 5-star Christopher Vizzina being the major get for the offense. It would be further proof that Clemson recruits Clemson and the loss of Brent Venables/Todd Bates was not as big a deal in recruiting as opposing fans and the media thought it would be.
Stay tuned to CSN for more updates.