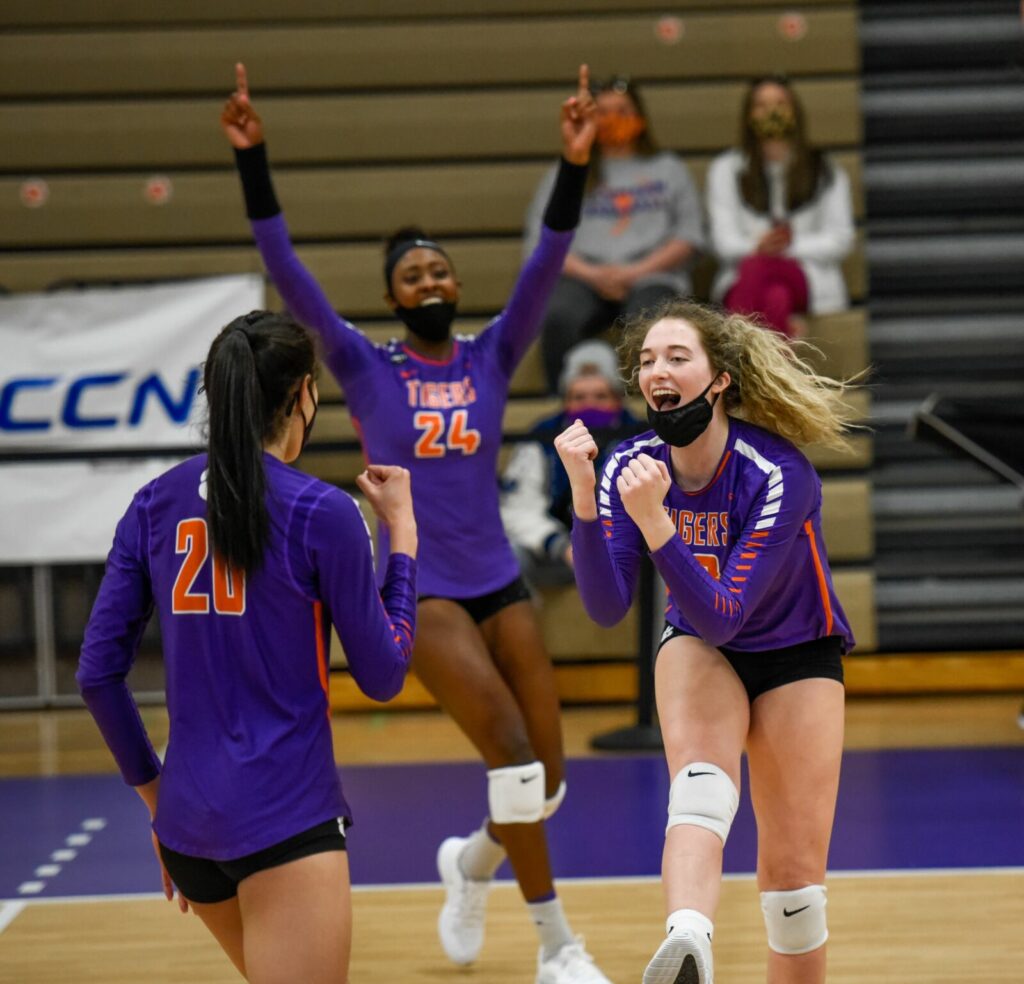 Clemson Downs UNCW in Doubleheader
CLEMSON, S.C. – Clemson took down UNCW in a pair of matches at Jervey Gym on Saturday. The Tigers (9-6, 3-5 ACC) swept the first, 3-0 and held on in the second match to win 3-2, needing 20 points to claim the fifth set.
Camryn Hannah tallied 27 total kills, including 17-kill 11-dig effort in the nightcap. Cate Long had 22 total kills, with 14 on .353 hitting in the second match. Mckenna Slavik had 31 and 43 assists in the two matches, respectively.
Match #1 Recap
Hannah posted five of her 10 kills in the first half of the opening frame, which Clemson went on to win, 26-24. The Tigers had set point, 24-21, but UNCW was able to extend the set after tying the game, 24-24. A UNCW service error, followed by an ace for Hannah ended the set and gave Clemson a 1-0 lead.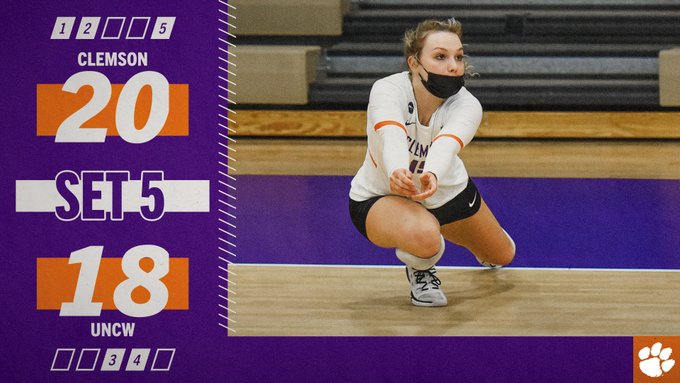 After jumping out to a 5-1 lead to open the second, the Tigers finessed a pair of 5-0 runs later in the game, but UNCW once again battled back at the very end of the set to force extras. With the Tigers leading, 24-20, UNCW orchestrated four straight points to tie the set, 24-24. Then, Clemson looked to its middles in Ani Clark and Ava Pritchard, who accounted for the final two points of the game respectively, which the Tigers won, 26-24.
The Tigers continued their solid play in the third set and never looked back. Clemson started out on a 5-1 run behind the serve of middle Ani Clark, which was followed by a UNCW timeout. The Seahawks rebounded and created a few runs of their own until Cate Long went back to the line and dialed up 7 serves in a row with the help of the Tigers' offense. After Long's run behind the service line, the Tigers led, 22-15. A pair of kills and a block by Solei Thomas and Pritchard closed out the match to put a stamp on the win.