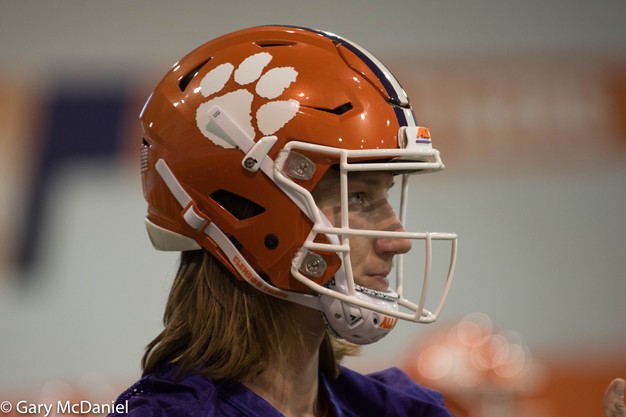 CSN was on hand as heralded freshmen Trevor took his first snaps as a Clemson Tiger on Tuesday's opening practice of 2018. Lawrence, who looked like a Freshman on day one with big eyes and looking around to get his feet underneath him during the first 5 periods. He was the first one coach Brandon Streeter was seen "coaching up" and it was noticeable that Coach Streeter was letting the newest QB in his stable know how important ball security was in one drill in particular. The time going to be needed to bring this young gunslinger along is imperative to Clemson's QB depth this year. Trevor did look quite good in his footwork and ball handling drills.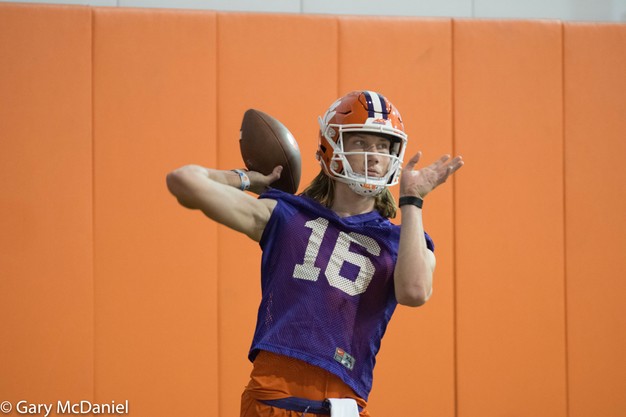 The Tigers went into a "tempo" offensive drill and all four QB's got time to run the offense for a series. As they would drive 45 yards one way, Change the entire LOS and Backfield and head the other way alternating drives and QB's. Lawrence looked right at home during his time at the helm, making quick calls to the offense as they transitioned in and out of play-calls.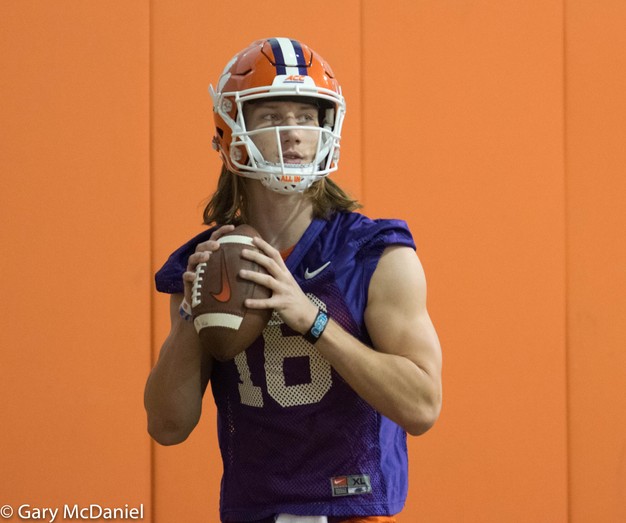 Very fluid with his QB/RB exchanges and got the ball out of his hands quickly as you can when going up against air in shorts and helmet. He did under throw 2 of his first 3 attempts, but then got in a groove and started hitting players in stride. Nothing can be said that has not already been written about the newest Clemson QB.
He's going to be acclimating the first few weeks here of his college football career. So Stay tuned as we will report on all we see out of the one they call "Sunshine" in the locker room.