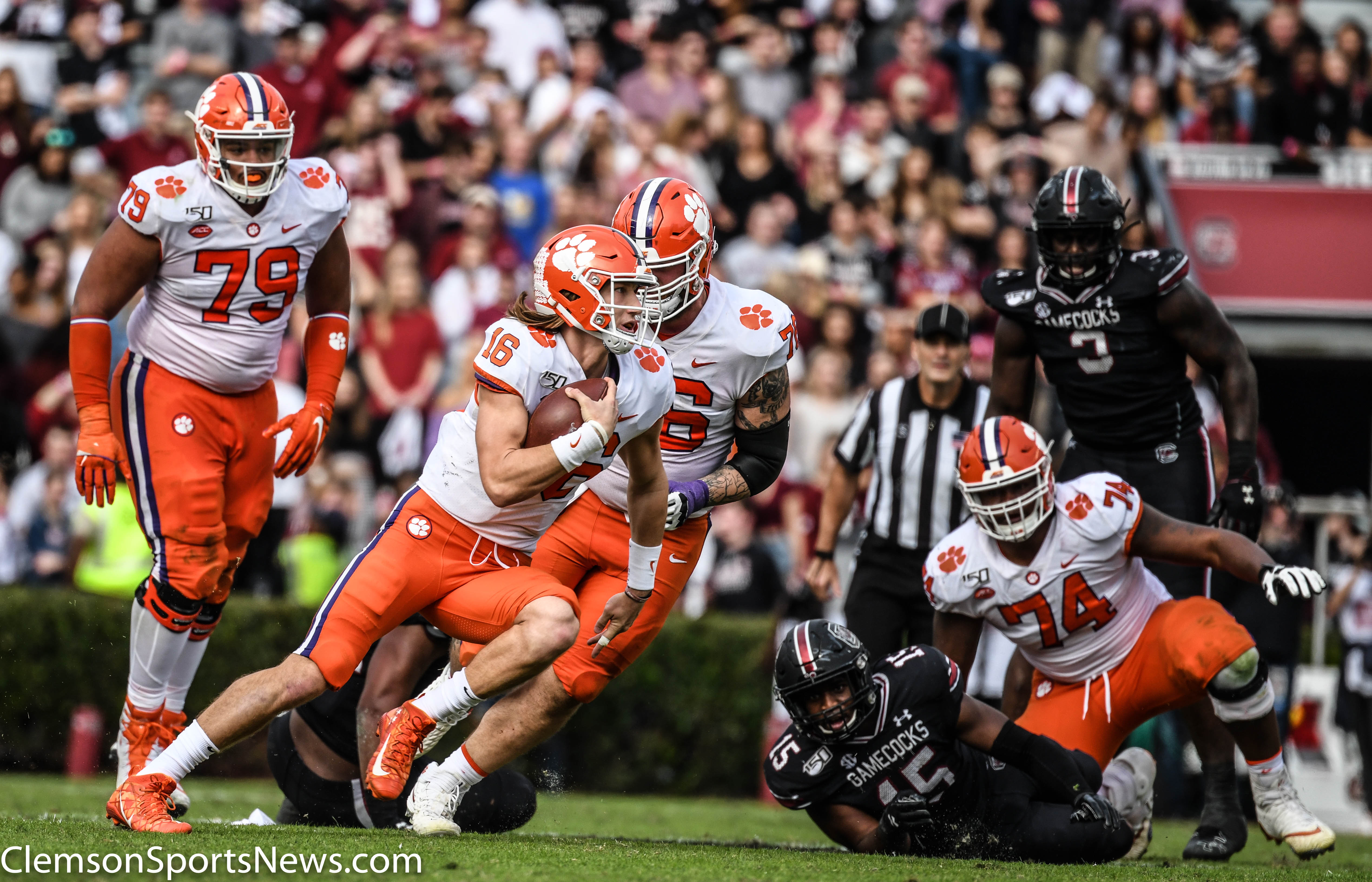 The Good, The Bad and The Obvious
The Clemson Tigers, outside of ONE drive, totally dominated the USC gamecocks on Saturday, 38-3. The game was actually as lopsided as the score. It was expected, very few surprises. The USC fans began filing out in the 3rd quarter, which was also expected.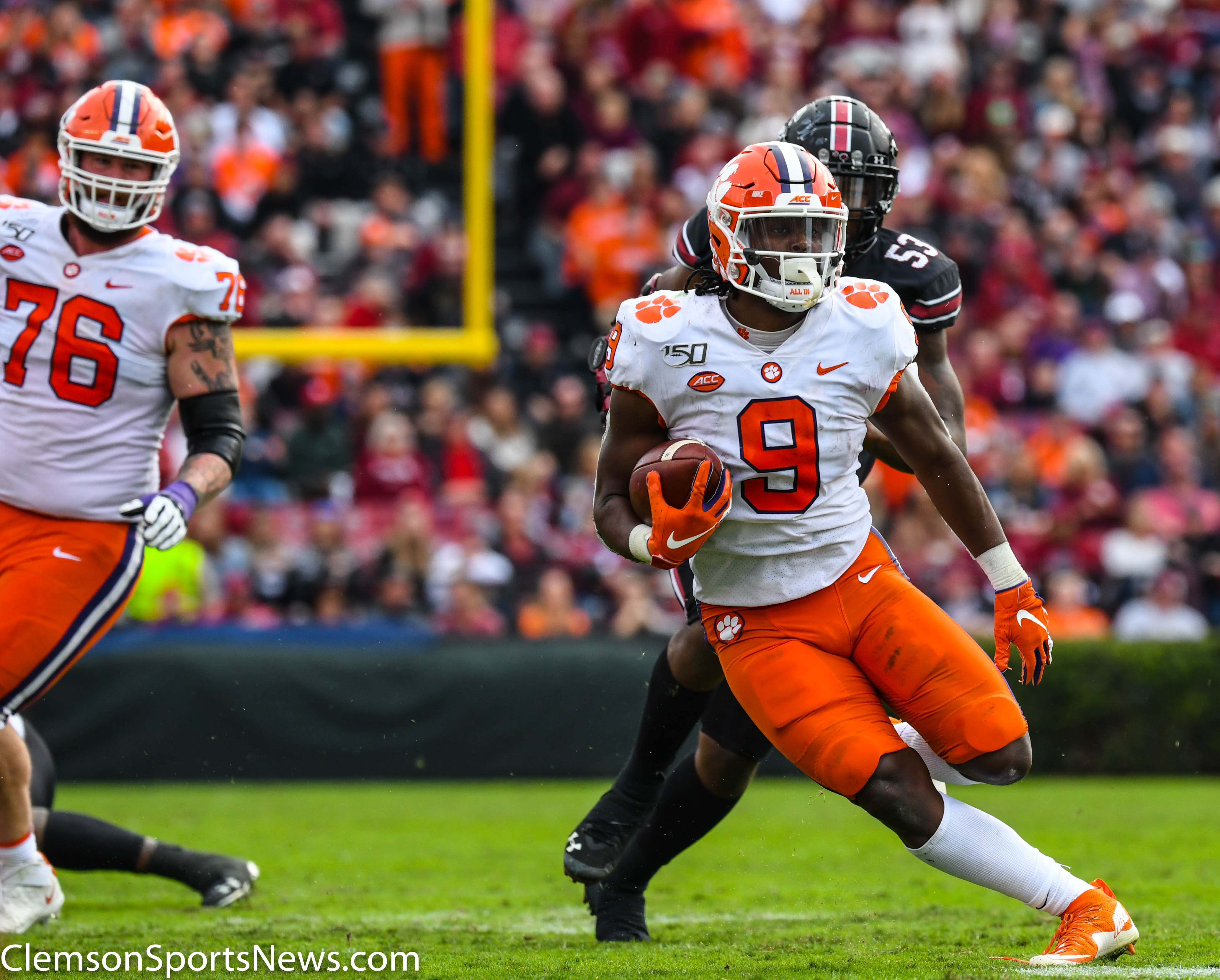 There was a lot of good in this game for the Tigers. This Clemson team is very balanced on offense. Anytime an offense gets 200+ rushing and 300+ passing, more than likely you're going to win the game (unless ur USC of course). At one point, Trevor Lawrence completed 18 straight completions, tying the ACC record. Tee Higgins and Justyn Ross both topped the 100 yard mark. On defense, well, what can you say. USC's 1st three drives yielded 17 yards in 10 plays. Their 4th drive was the lone bright spot on offense for the USC offense, getting 76 yards on 15 plays and scoring their lone points on a field goal. The rest of the game, the Clemson defense gave up a measly 81 yards on 29 plays. The defense forced 6 3-and-outs. A lot of good for the Tigers in the 6th straight win in the series.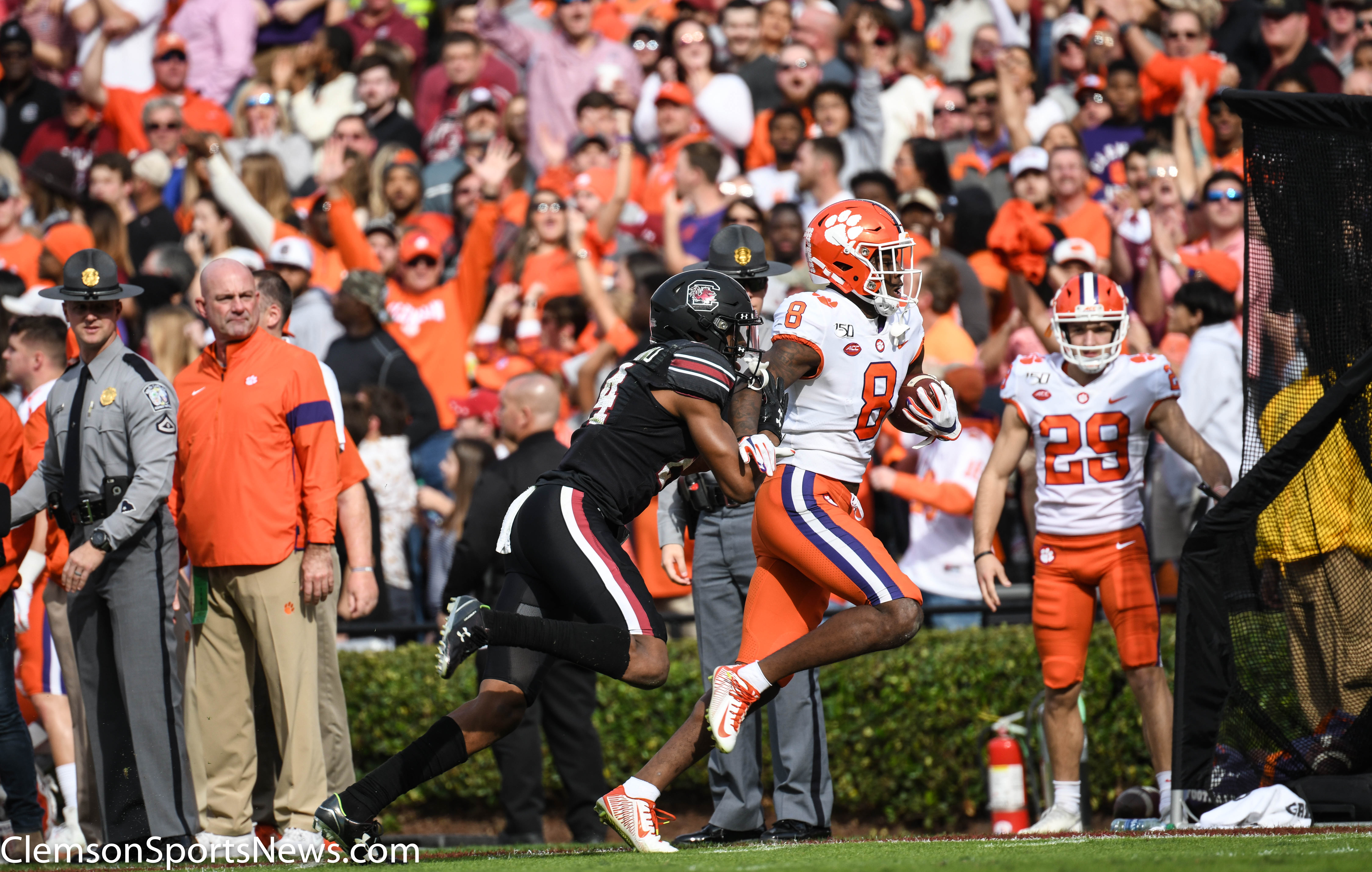 There was a lot of bad on this day as well, but not on the Clemson side of the ball. Mainly, the USC offense was bad. The only real bright spot was Clemson transfer, Tavien Feaster. Feaster was able to get 47 yards on 12 carries as the Clemson defense held USC to 69 rushing and 105 passing. The gamecocks couldn't stop Clemson and couldn't move the ball on offense. There were a couple of cheap shots on Trevor Lawrence, both by one particular player. One was called unnecessary roughness and the 2nd time, nothing was called. The chirping was particularly loud from the team in all-black. There is simply no call for celebrating a sack when you're down by 28 points. It kind of makes you look silly.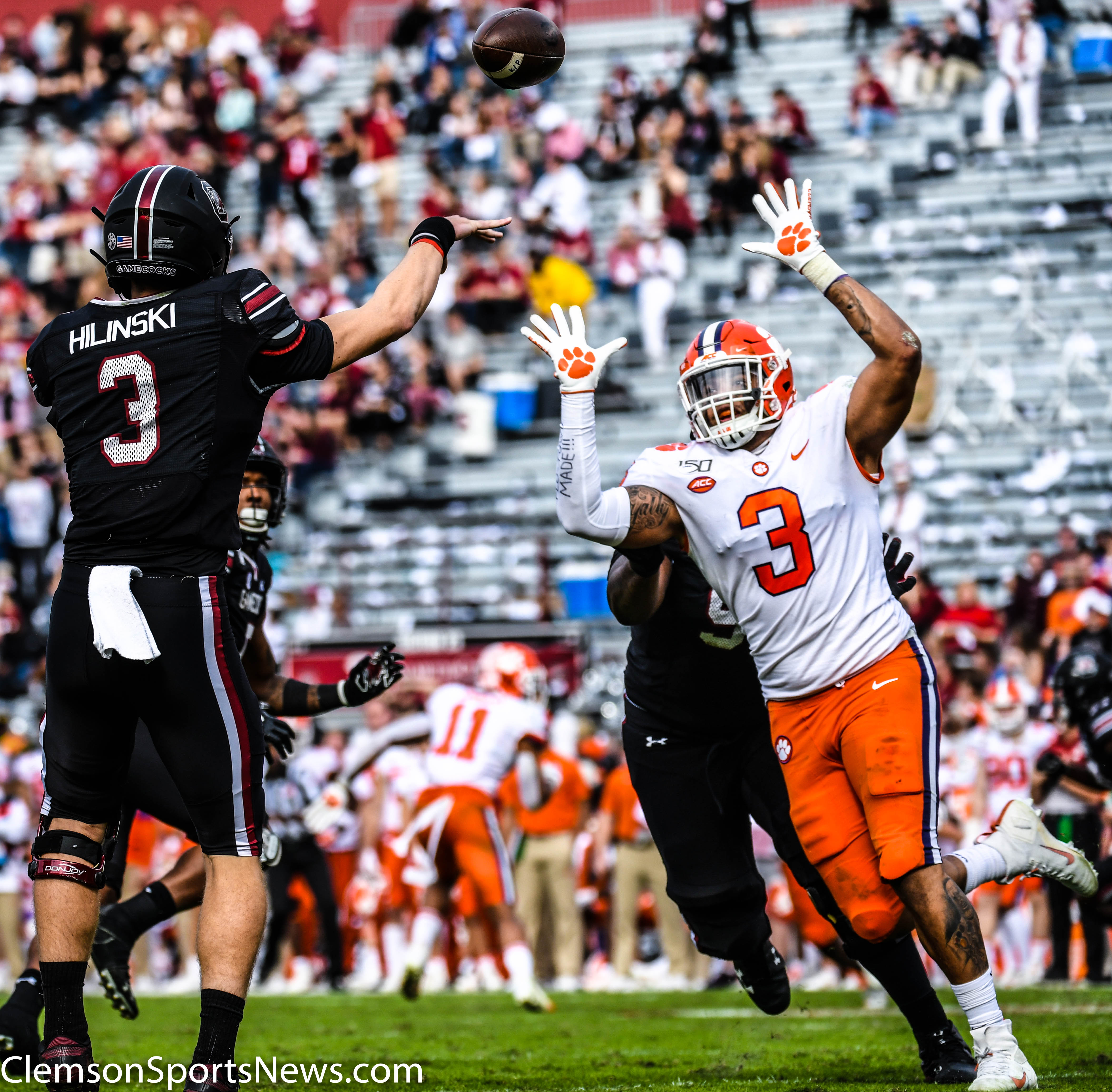 So, "obviously", the talent gap between Clemson and South Carolina is wide. One of the teams on the field is a well coached team. The other team, not so much. It was also obvious that USC was missing some key players, especially on offense. QB Jake Bentley was lost for the season after their loss to UNC. WR Bryan Edwards, their leading pass receiver, was also recently sidelined. Regardless of injuries, this Clemson team was obviously the best team on the field, once again. It's also obvious that they are ready to capture a 5th straight ACC Championship and a 5th straight trip to the college playoffs.