Clemson and Ohio State; Round Ⅲ
By Zach Wagner
For the second year in a row, and third overall in the College Football Playoff era, the Clemson Tigers and Ohio State Buckeyes will meet in the CFP Semifinals in the Allstate Sugar Bowl in New Orleans, Louisiana with the winner moving on to compete for a National Championship.
It will be Clemson's sixth straight berth in the College Football Playoffs and third matchup with Ohio State in the CFP Semifinal. Clemson currently holds a 6-3 record in the playoffs and has won two National Championships under Head Coach Dabo Swinney.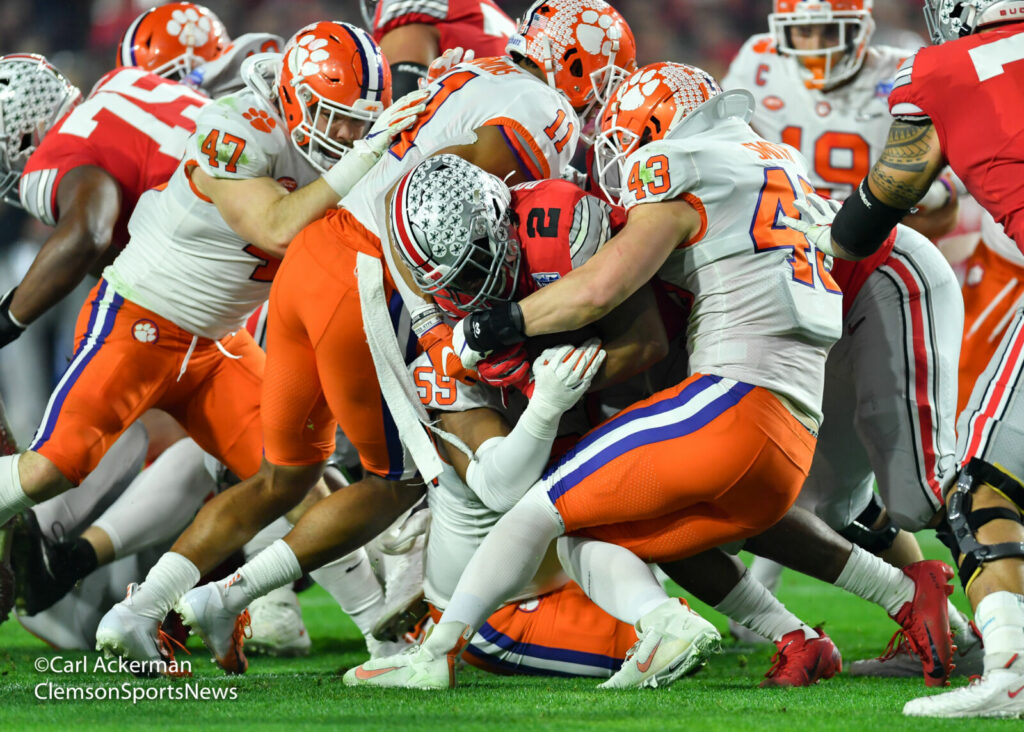 Ohio State makes its fifth ever playoff berth and holds a 2-2 record with one National Championship in 2015, the first year of the playoff. Head Coach Ryan Day currently holds a 0-1 record in the playoff, losing last year in the Fiesta Bowl to Clemson 29-23.
It will be the fourth time in the last eight years that the two teams have met each other in the postseason. Clemson currently holds a 4-0 record overall against the Buckeyes and are 2-0 in the College Football Playoff. Last year, Dabo Swinney and the Clemson Tigers took some early round blows in the first half before rebounding in the second half for a 29-23 win over Ohio State in the Tostitos Fiesta Bowl.
You ask any Ohio State fan about that game, and they will bring up the referee's and the Justyn Ross catch/fumble call that favored Clemson. Buckeye fans still have not stopped talking about that call and have wanted the rematch all season. Well they got it, but will the Buckeyes, who looked overpowered by Northwestern at times in the Big Ten Championship Game, stand up to the challenge?
Many college football fans were speculating if the Buckeyes would make the playoffs. Not only did Ohio State play just five games in the regular season, the Big Ten had to change the rule of having to play six games to make the conference championship game. With the Buckeyes missing 22 players yesterday due to COVID related problems, the Big Ten is now reporting they will change their 21-day "non-contact" rule for players or coaches who are diagnosed with a positive COVID-19 test. 
Of the four teams in the playoffs, three have played 11 games. Number one seed Alabama comes in with an 11-0 record and will take on number four seed Notre Dame who sports a 10-1 record, with the lone loss coming to Clemson just yesterday in the ACC Championship Game. 
Second seed Clemson as you may know, sits with a 10-1 record, with the lone loss coming in November in South Bend missing its starting quarterback and two leaders on defense. Third seed Ohio State has played just six games, and not looked impressive in its two biggest games against Indiana and Northwestern with quarterback Justin Fields struggling to throw the ball in the "spotlight".
Clemson and Ohio State will meet in the Allstate Sugar Bowl on January 1st at 8 pm. Clemson will look to improve to 5-0 against the team from Columbus, Ohio. —