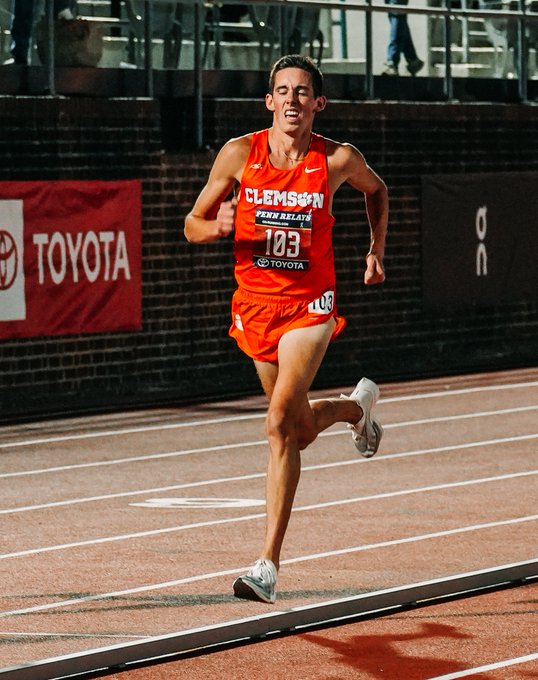 PHILADELPHIA, Pa. — The 2022 Penn Relays began on Thursday and the Clemson track and field program posted some impressive marks to kick off the historic meet. This is the first Penn Relays since 2019 as a result of the pandemic, and the Tigers are excited to again perform on one of track and field's most historic stages.
Most of the action will take place on Friday, when Clemson is scheduled to participate in 15 events. The day's events will begin at noon with the women's and men's long jump
HIGHLIGHTS
Marie Forbes threw an impressive 61.84 meter hammer throw, placing her fourth in the women's championship for the event. Forbes holds the No. 3 spot on Clemson's all-time list for the hammer throw with a mark of 63.22 meters.
Josie Wirtz set a PR and moved into Clemson's all-time top-10 list in the 5000 meter run with her time of 16:40.29. That mark was good for third best in her heat.
Mackenzie Osher set a PR in the women's 400 meter hurdles with a time of 1:01.40.
Jevon Williams and Darryl Burton finished fourth and sixth the men's 600 meter hurdles, and Burton came out on top of his heat, finishing the race in 52.18 seconds. That time is a PR for Burton.
Daniel Cope won bronze in the men's hammer throw with a 61.33 meter mark.
Jackson Leech set a PR in the 5k with a time of 14:24.95.