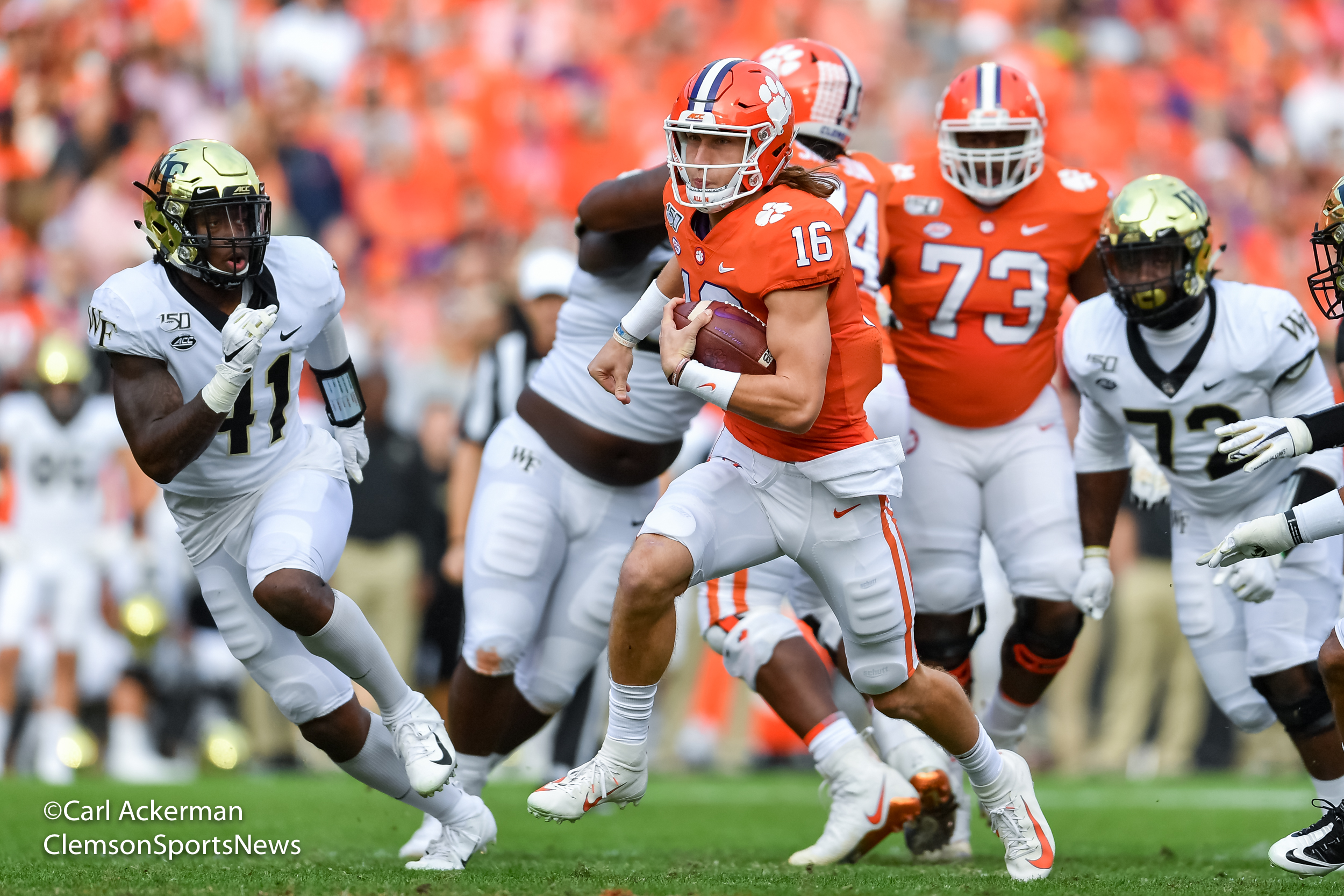 Clemson, SC
Clemson and Head Coach Dabo Swinney came into this game seeking win number 26 in a row and a second consecutive 8-0 regular season mark in ACC conference play. Clemson has cashed in its chips and will be now looking for a 5th consecutive ACC Crown. But first a trip to Columbia lays ahead of the Tigers to face In state Rival South Carolina in 2 weeks.
The Tigers got busy in quick fashion and led the Deacons by a score of 31-3 by Halftime. Second half saw the Tigers continue to work on depth as Starters and Seniors were pulled off the gridiron by late in the 3rd quarter. In the time it took to secure the 52-3 win the Tigers amassed 516 yards of total offense, while Brent Venables defense held a team that came in averaging over 500 yards a game to a total of 105 yards of offense. Holding dynamic Quarterback Jamie Newman to just 41 yards passing. Granted he was missing his top two targets ut due to injury . But 41 yards is still beyond impressive considering Wake's offensive resume here in 2019.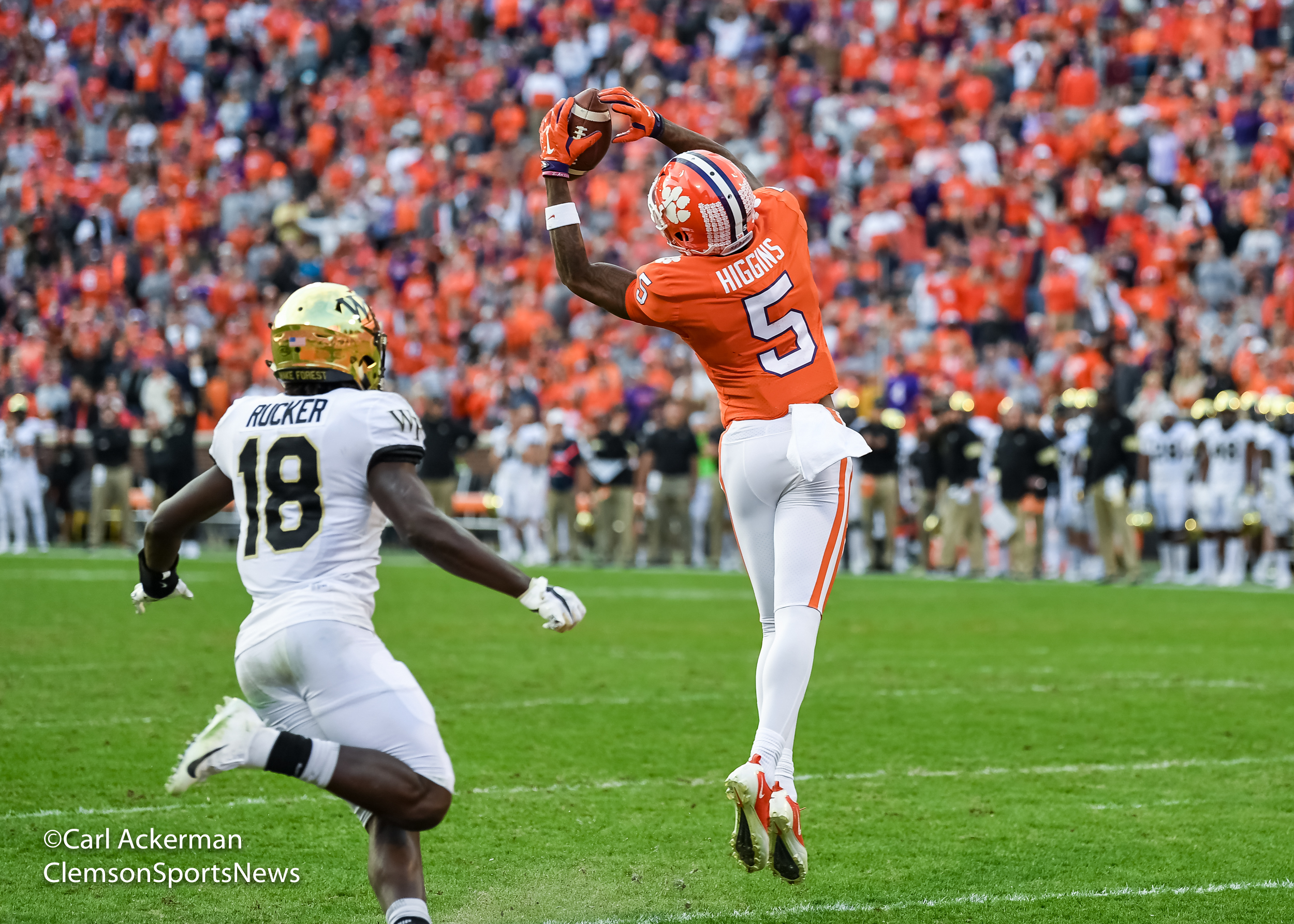 While they were in the game, Starters like Trevor Lawrence (20/27 with 4 TDS) , Travis Etienne ( 121 yards on 16 carries) and Tee Higgins (4 Receptions for 64 yards and 3 TDs) and fellow wideout Deondre Overton ( 4 receptions for 52 yards) made the most of their opportunities in this blowout of the Deacons.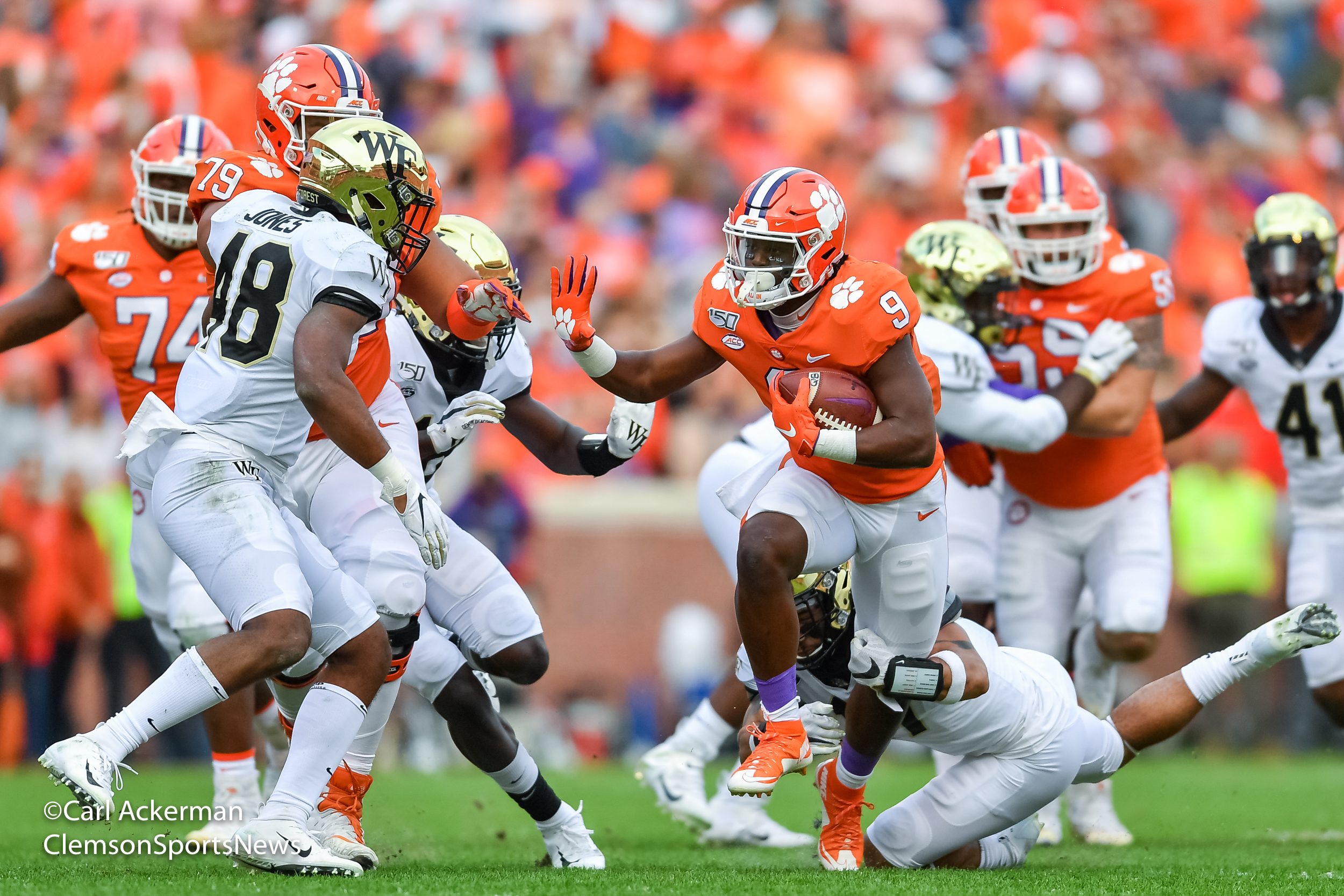 The Defense also took advantage of their time on the turf inside Death Valley on this day. Senior Tanner Muse had a great day with a Interception and huge sack on a Safety Blitz. The Tiger defense would collect a pair of turnovers on the afternoon, and would gather up 10 tackles for loss (TFL's).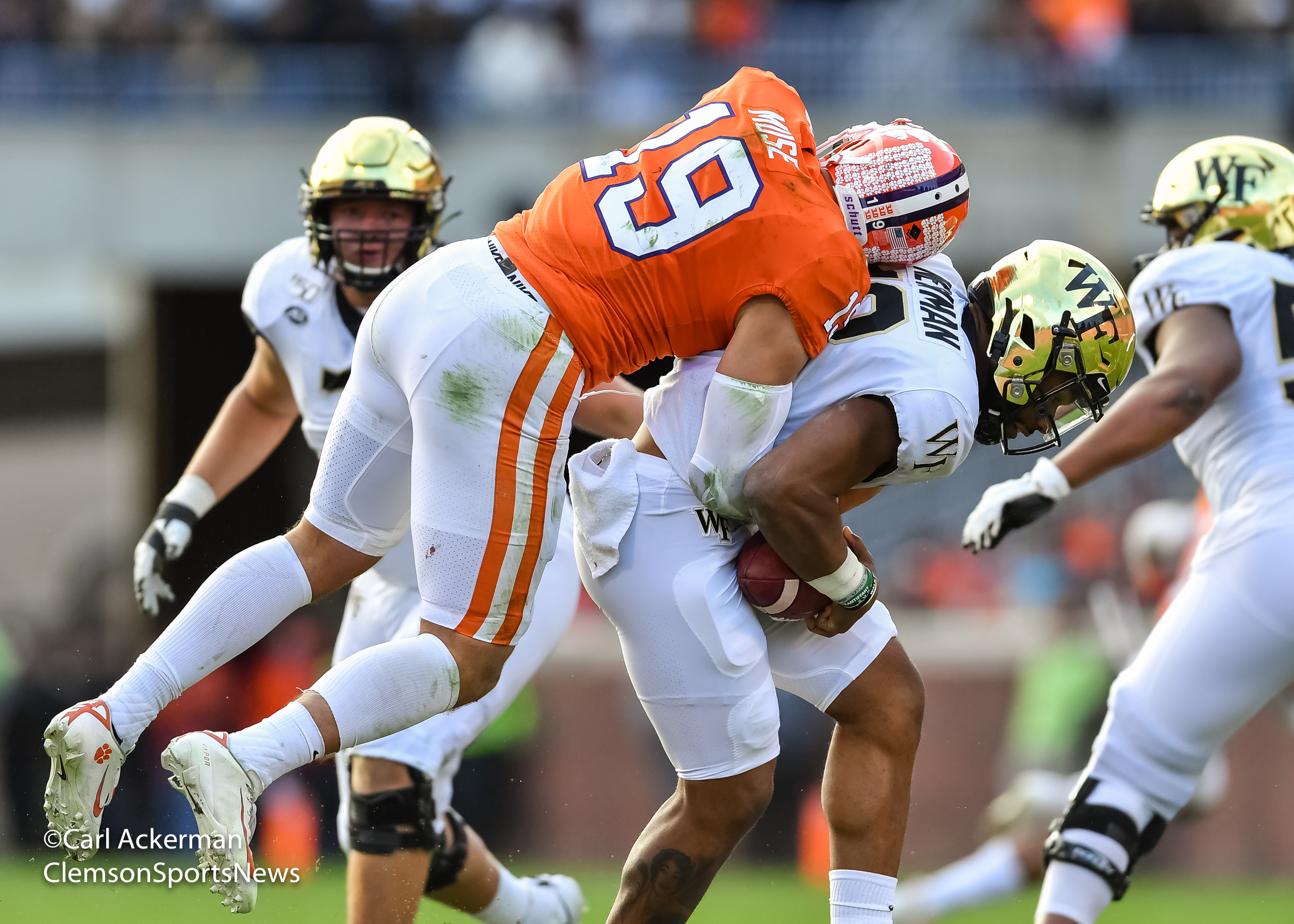 Not to be out done by the outgoing senior class a couple of Freshman Receivers showed the torch is being passed into very capable hands. As both Frank Ladson and Joseph Ngata found the end zone in the win over the Demon Deacons.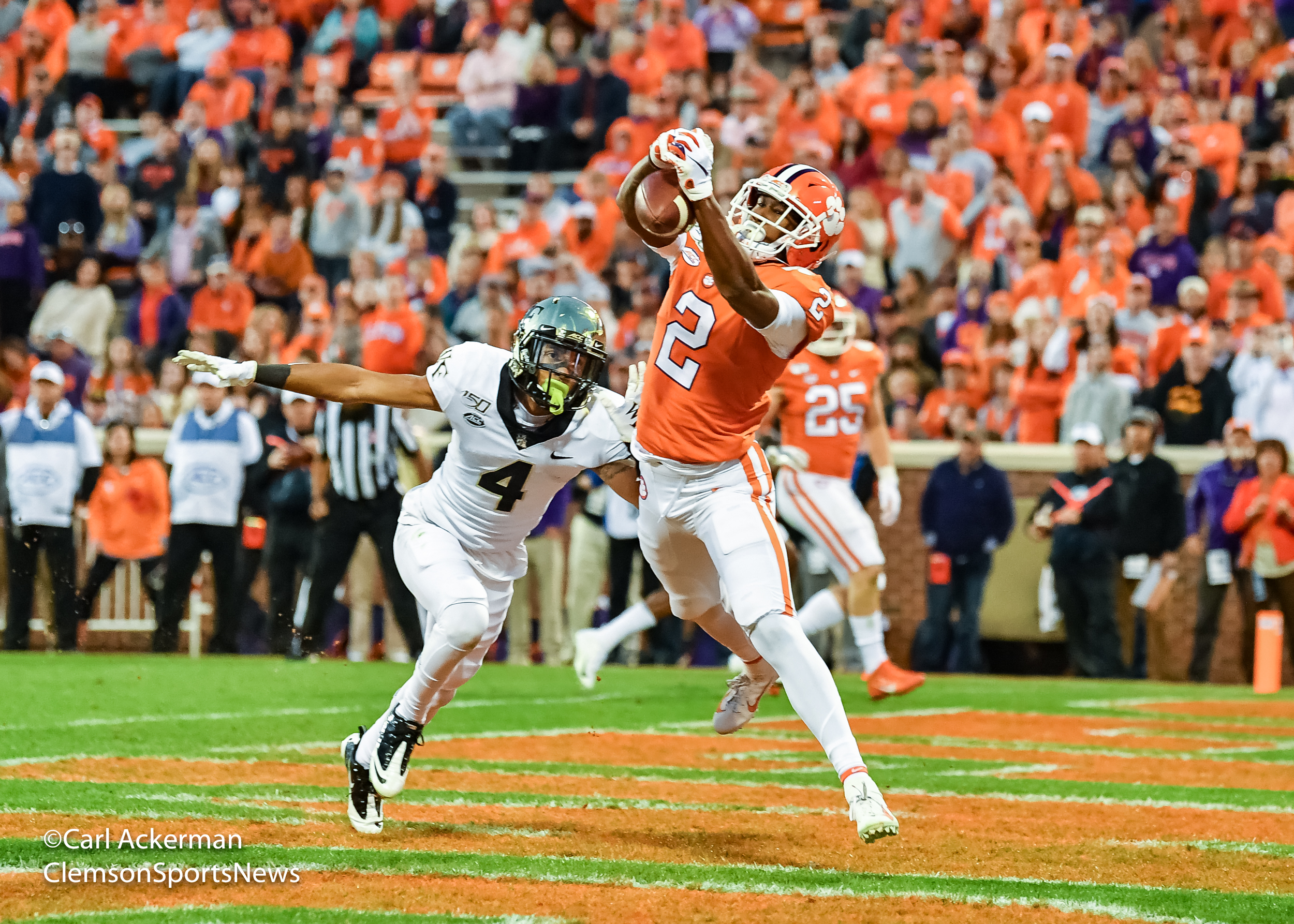 Clemson closes out the regular season at home now on a 22 game home winning streak, 26 straight overall dating back to the Sugar Bowl in 2017. Next up the Annual Battle of the Palmetto State with the Gamecocks and the a trip to Charlotte to face an yet to be named opponent from the Coastal Division in the ACC Championship.