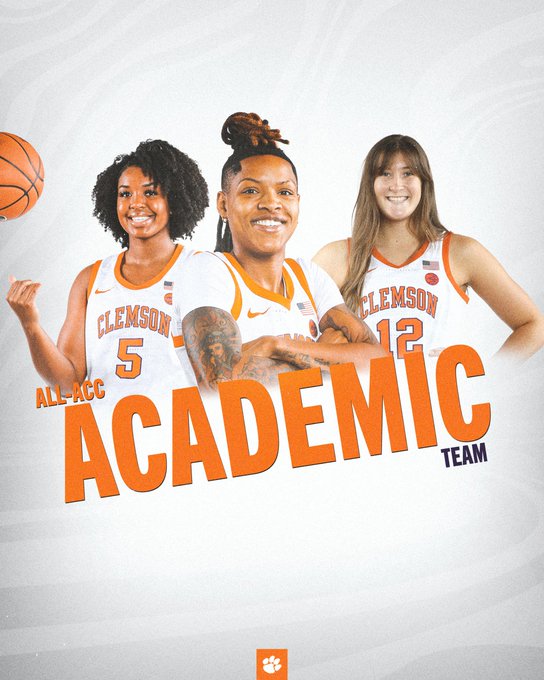 Three Tigers Named to All-ACC Academic Team
GREENSBORO, N.C. — Hannah Hank, Amari Robinson, and Delicia Washington earned All-ACC Academic Team recognition for their performance both in the classroom and on the court, it was announced today by Commissioner Jim Phillips.
Minimum academic requirements for selection to the All-ACC Academic Team are a 3.0 grade point average for the previous semester and a 3.0 cumulative average during one's academic career. Athletic achievements during the most recent season are also considered in selecting the All-ACC Academic Team.
This marks Robinson's third-consecutive recognition and second for both Hank and Washington.
Washington, a Pan-African studies major and the first Tiger to be named All-ACC twice in her career since 2009/2010, finished her Clemson career averaging 16.8 ppg (4th in Clemson history) and 6.2 rebounds. She also shot .447 from the floor for Clemson and .281 from three (.107 in 2020-21 -> .353 in 2021-22), earning her a training camp invitation from the Connecticut Sun.
Robinson, a Special Education major, finished her junior year averaging 11.0 points per game and 6.1 rebounds per game. She shot .418 overall and .806 from the free throw line and turned in three double-doubles.
Hank, an English major, was the only Tiger to appear in all 31 games in 2021-22, averaging 4.5 points per game and shooting .363 from the floor.