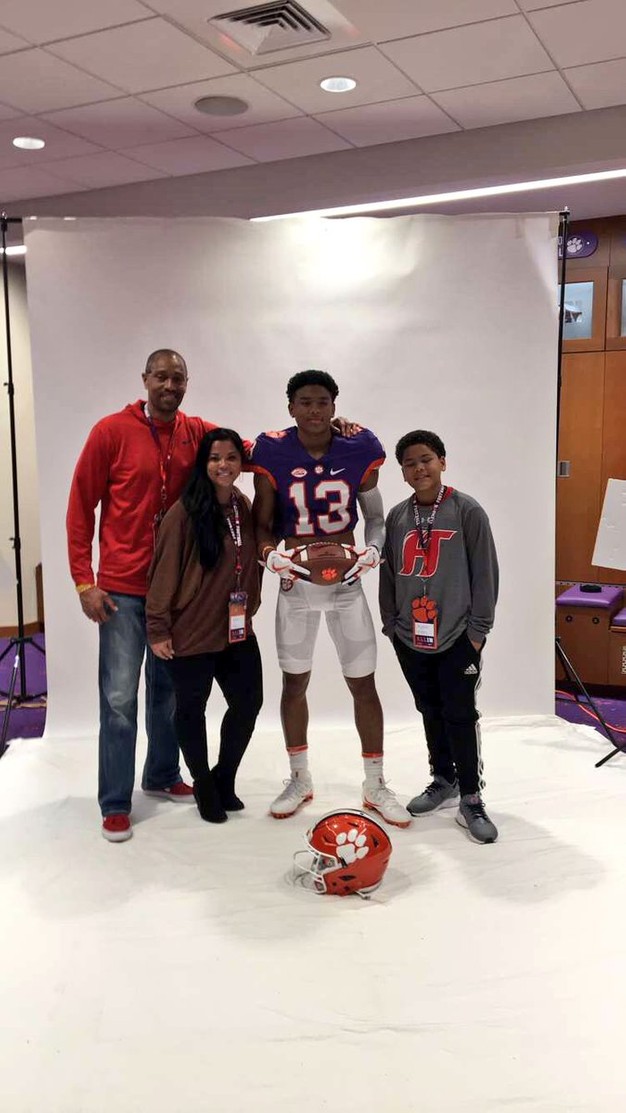 Clemson's Jr Days Mach II has yielded another offer being dispersed as the Tigers Offer 2020 Nashville,TN prospect Keshawn Lawrence out of Ensworth High School.
The defensive back prospect had his family in tow as they visited the Tigers on Youth Day and took in a scrimmage inside Death Valley followed by the Orange Carpet treatment they got the rest of the afternoon.
At 6'2 Lawrence is a long, lean and athletic player that points to the new status quo for Coach Brent Venables and Mike Reed at the corner positions for the Tigers. Size Matters is what I was getting to here.
Stay tuned as we track Keshawn and other 2020's post this weekend's big visit.