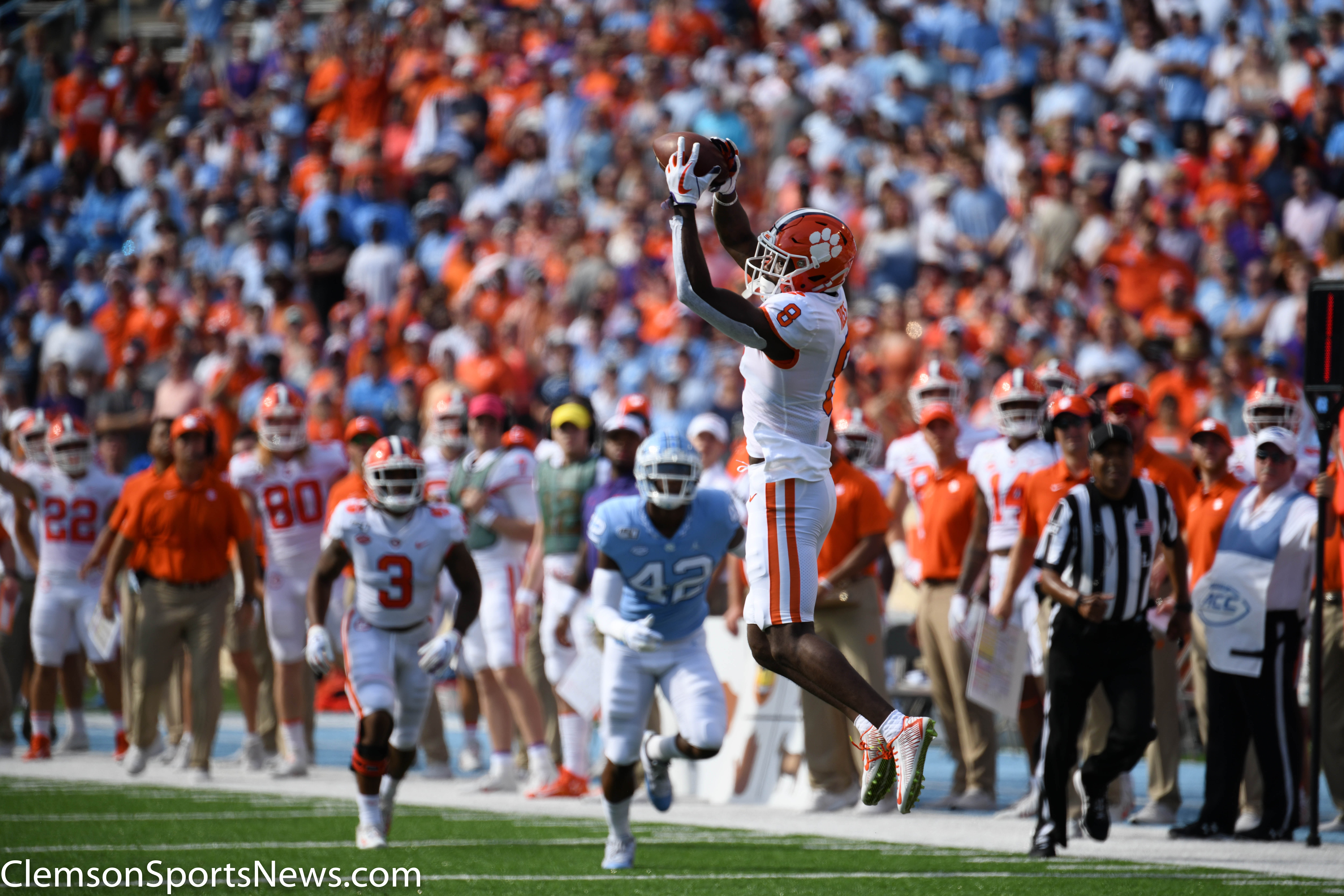 Clemson fans that live in South Carolina have to deal with gamecock fans and their constant drivel every day. Most tiger fans either have friends or family that cheer for the dark side.
Similarly, a Clemson fan living in North Carolina has to put up with a little bit more. There are wolfies, blue devils, demon deacons, but worst of all, there are tar heel fans.Tar heel fans are suddenly coming out of the wood works and claiming they are no longer a basketball school. They are now a football school. Yes, you heard that right, UNC is now a football school since Mack Brown decided to come home.The Tarheels appear to be the frontrunner in the Coastal Division of the ACC. They topped off their re-inaugural resurgence under Brown by clobbering Temple 55-13 in the Military Bowl. Ok, it was Temple, but this was the same Temple team that beat then #21 ranked Maryland and also beat then ranked #23 Memphis. This is also the same Temple team that clobbered by UCF 63-21 and lost to then ranked #19 Cincinnati. Rollercoaster. The tarheels lost six games by a total of 26 points, including two in overtime to VT and Pitt. Needless to say, they were competitive in every game, including a one-point loss to Clemson in Chapel Hill. This game could have easily gone either way as many believe the tigers took them lightly.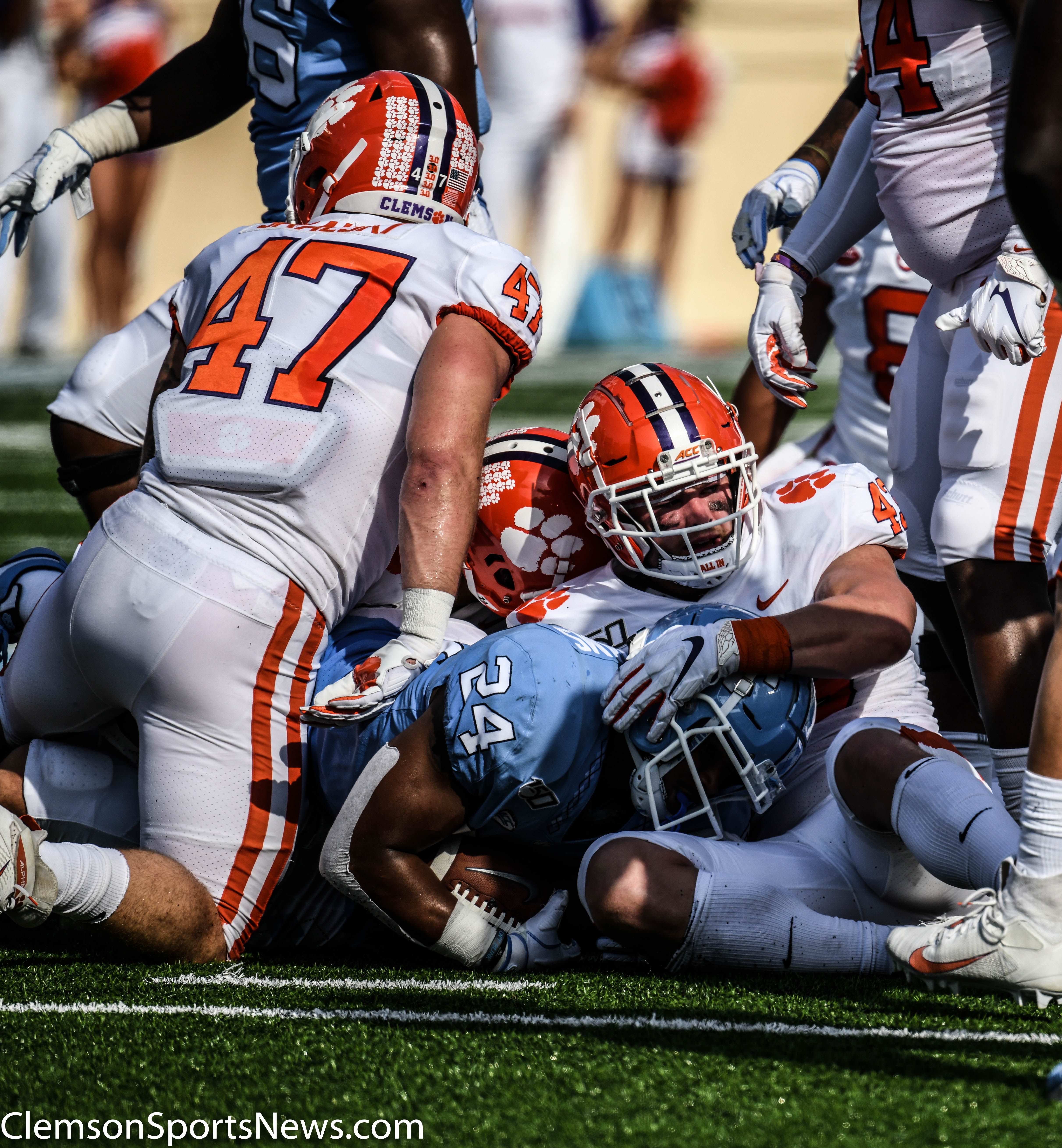 Enter the 2020 preseason and Brown welcomes back 17 starters, including 10 on the offensive side of the ball. Their recruiting class was ranked 16th according to ESPN, led by 4-star defensive end Desmond Evans and 4-star defensive tackle Myles Murphy (the OTHER Murphy). Of their 25 man 2020 recruiting class, 13 were early enrollees. They are already off to a "roaring" start in the 2021 class, currently ranked #5 with eight commitments. All eight are within the boundaries of North Carolina. They are beating the "we are family, keep our players home" drum. They recently flipped 4-star quarterback Drake Maye from Alabama, a player Clemson offered, similar to what Brown did flipping Sam Howell from Florida State last year, and that worked out pretty good.
The heels are hot on the trail of two Clemson targets, DT Payton Page and RB Will Shipley. Mack Brown, at the ripe age of 69, is making a difference in the tar heel state, for the time being. Getting the players to stay home is one thing, coaching them to the next level is another.The 2019 Clemson tigers went into Chapel Hill a 20+ point favorite and bumbled and stumbled out of there with a one point win, thanks to a failed 2-point conversion. Coupled with a fired up Tar Heel team and a bit of over confidence, the Clemson machine slowed down, and from that point on, the tigers fell as low as 5th in the polls. The perception of the "ACC is garbage" was obvious from this point on.Clemson is loaded, and the tar heels think they are right there with the tigers. Can Mack Brown and his tar heels help temper the "cakewalk" Clemson has every year to the playoffs? Can the rest of the ACC start to pull their weight? UNC has the chance to temper some of that rhetoric with early games against UCF and Auburn. Spot the danged ball!
Brought to you by: