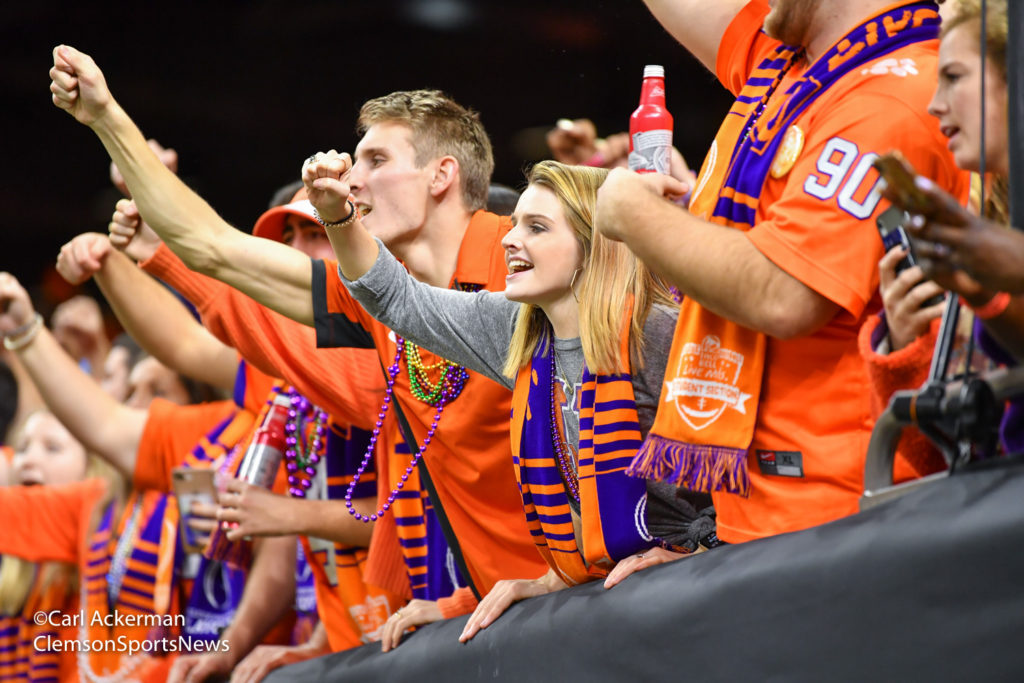 Fans Optimistic to Attend Games as Speculations Come Out
By Makenna Biehl
   Clemson Athletics sent an email out earlier this week to season ticket holders explaining the "redshirting" option they are using this year. The plan was put into place to have an option available for the fans that aren't comfortable attending games this fall. Fans must notify the Athletic Department by August 21st if they wish to "redshirt" the 2020 season, this process will help identify how many tickets will be available for other fans. 

    Clemson and The University of South Carolina are both currently working on getting approved by South Carolina's Department of Commerce and Governor Henry McMaster. The Governor has guidelines set in place that established a limit on how many people can be gathered at one event; however, the two schools are working on getting an exemption from the limit so they can seat more fans at games. 

   Clemson is hoping to have around 16,000 fans in attendance each game this fall, which is about 23% of the Memorial Stadium capacity. The school also plans to have tailgating available to people who already have their parking passes for games. However, tailgates will be monitored to ensure that there are no large gatherings of people. 
   The whole process was expected to have already been approved by now, but the postponing of the Big Ten and Pac-12 pushed things to this week. The official plans will likely be approved later this week, and then sent out to the Clemson community.