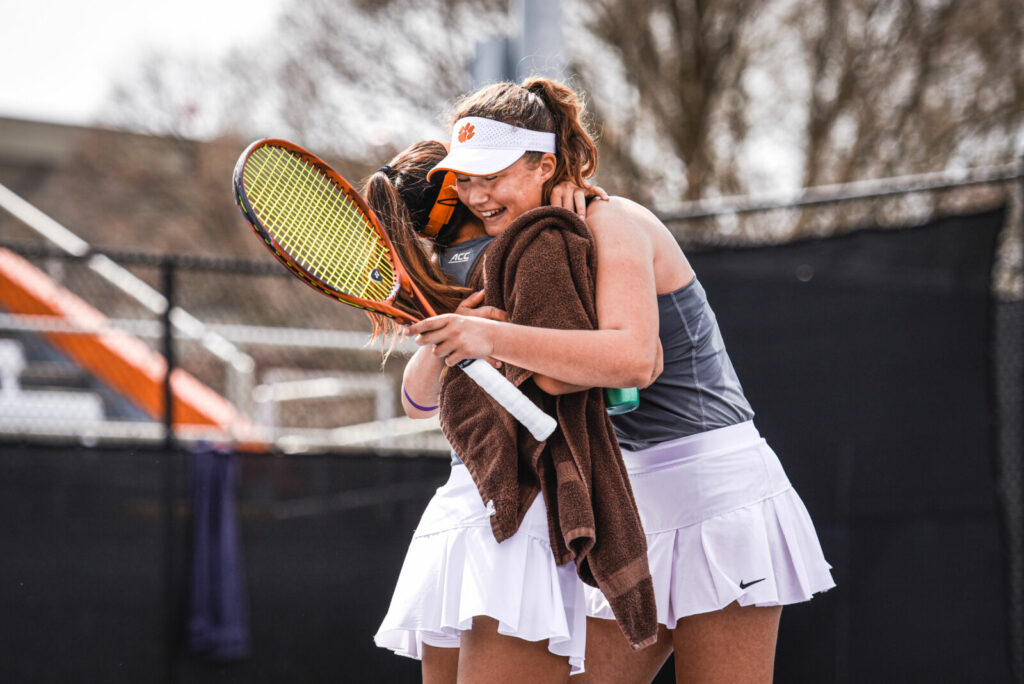 Sipek Defeats Ranked Opponent as Tigers Drop Decision to No. 6 Duke
Clemson, S.C. — Lana Sipek earned the first ranked win of her career as the Tigers (6-10, 0-7 ACC) fell to sixth-ranked Duke (10-2, 5-1 ACC), 6-1, on Sunday afternoon. Sipek, in just her second career match against a top-125 opponent, dropped the first-set 3-6 before surging back to beat T-95 Karolina Berankova, 3-6, 6-2, 10-7.
"I came into the match confident and I believed that I could win," said Sipek. "I knew after Friday that I needed step up a little bit more and I'm excited that I was able to pull out the win."
Of Note:
The Tigers fall to 21-35 all-time against Duke
Lana Sipek improves to 1-1 all-time against nationally ranked opponents and 1-0 this season
Up Next:
The Tigers have a short turnaround this week as they head to Greenville, S.C. on Wednesday to take on No. 28 Furman. First serve for against the Purple Paladins is slated for 3 p.m.
For complete coverage of the Clemson women's tennis team, follow @ClemsonWTennis on Twitter, Facebook and Instagram.—