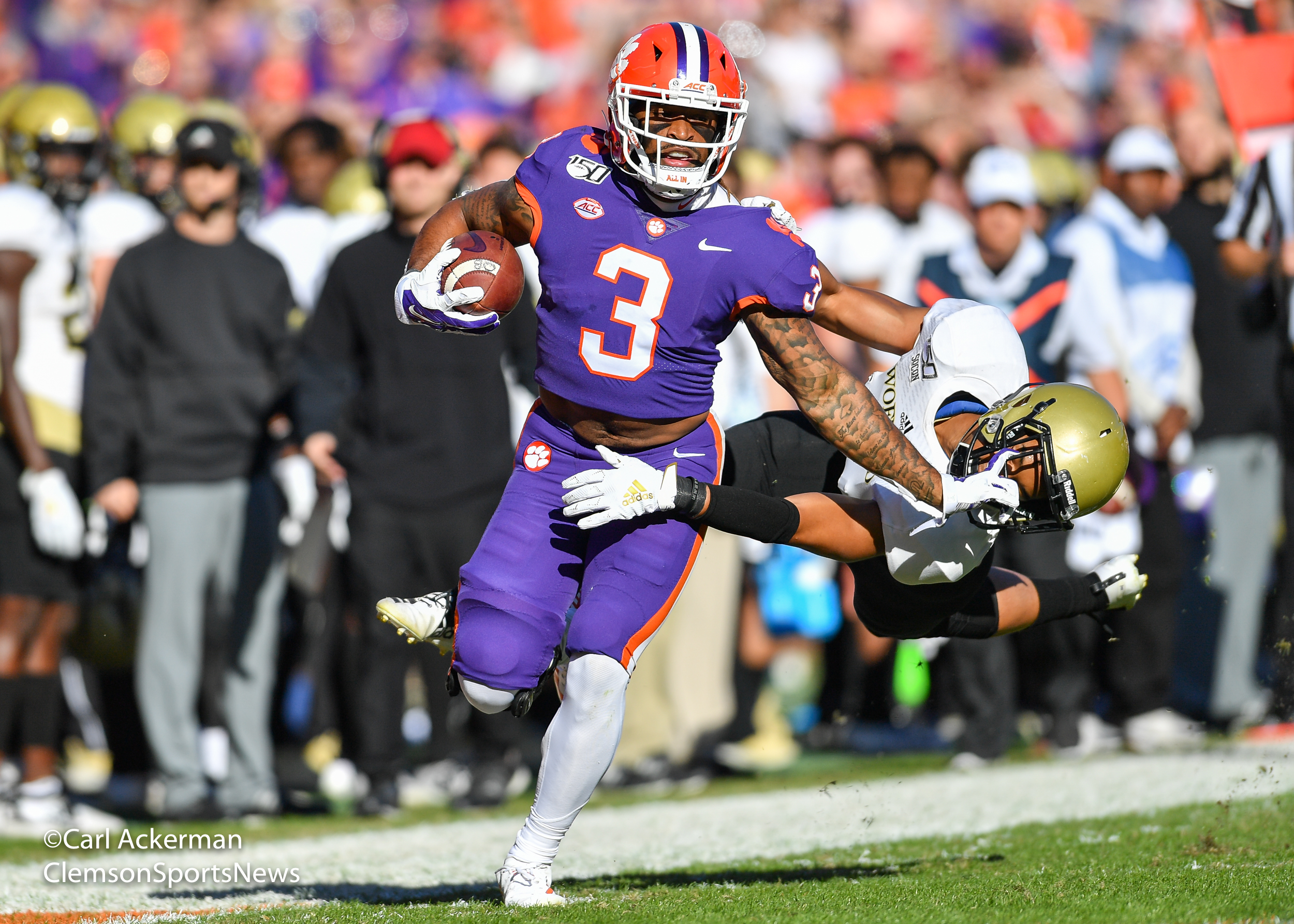 By Darby Childress
For most athletes, an ACL tear can be a career-ending, or at the very least a season- ending injury. This was not the case for Clemson's own Amari Rodgers. The wide receiver and punt returner, out of Knoxville, Tennessee, tore his ACL, on March 25, 2019, at a spring practice and came back remarkably fast during week two of the 2019 season, against Texas A&M, after texting head coach Dabo Swinney- "I promise you, I'm ready. You can trust me.", just before the game.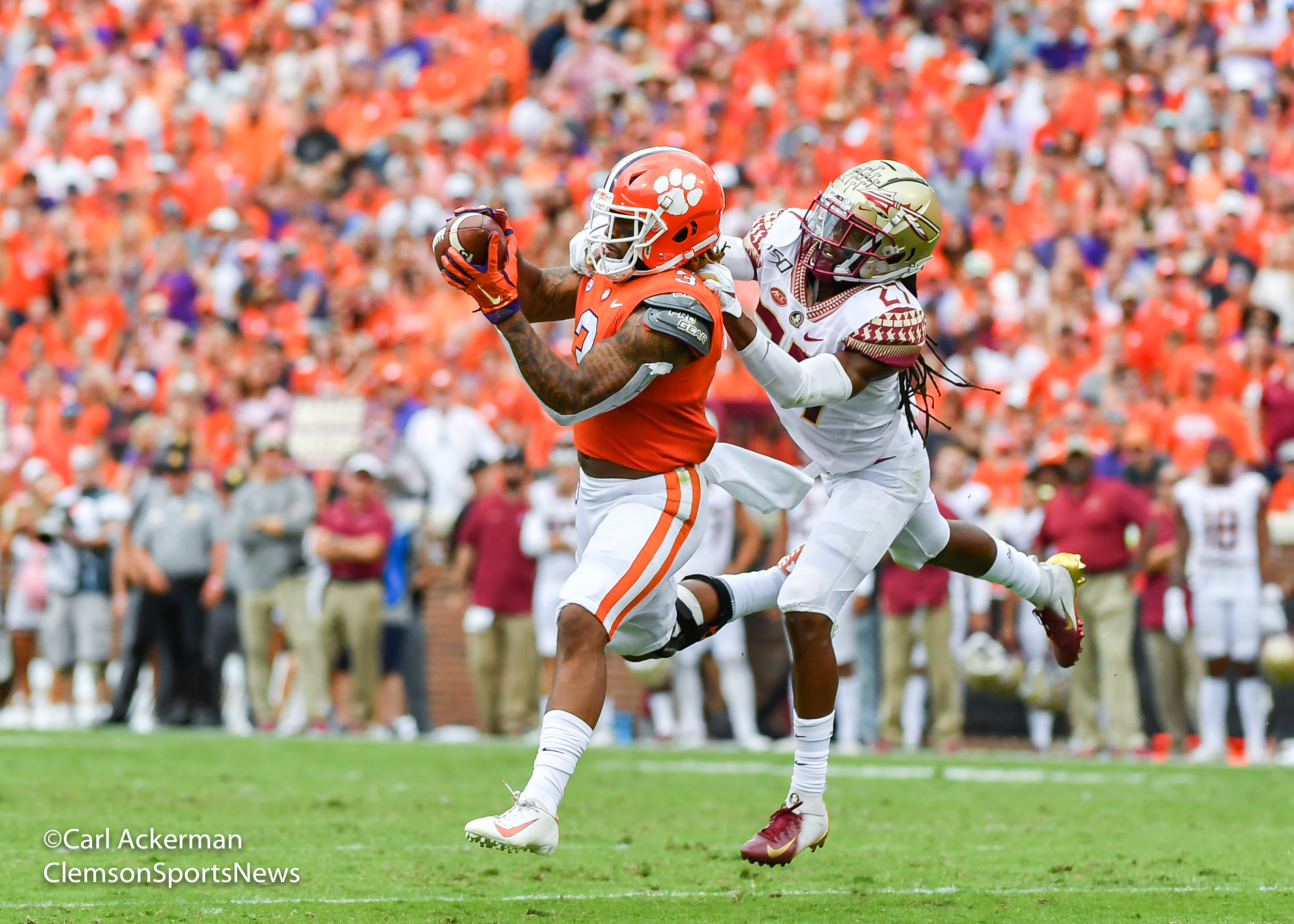 During that game, he caught two passes for six yards but truly showcased his talents the next week at Syracuse when he caught four passes for 121-yards, one of those receptions being an eighty-seven-yard touchdown reception, that tied for the fourth-longest pass reception in Clemons history. His performance in the game against Syracuse earned him the title of offensive player of the week. In his career, so far at Clemson, he has 101 receptions for 1,124-yards and ten total touchdowns. He has also rushed six times for forty-six yards. Amari has also returned fifty-nine punts for 465-yards, averaging 10.8-yards per return, and one touchdown from a punt return. In the 2019 season following his ACL tear, he caught thirty passes for 426-yards, with four receiving touchdowns.
Amrai also rushed twice for fifty yards, and one rushing touchdown. Amari earned his starting positions, for both wide receiver and punt return, in 2018. He is one of five players at Clemson since the year 2000 to have a touchdown by rush, reception, and punt return. In the year 2018, he was named All-ACC Academic, and ACC Honor Roll Selection. In 2019 he was Honorable Mention All-ACC at both wide receiver, and all-purpose slots, as well as winning the Brandon Streeter Award, named after a former Clemson quarterback, and current Clemson quarterback coach, which is given to players in any sport at Clemson who come back from injury and excel on the field.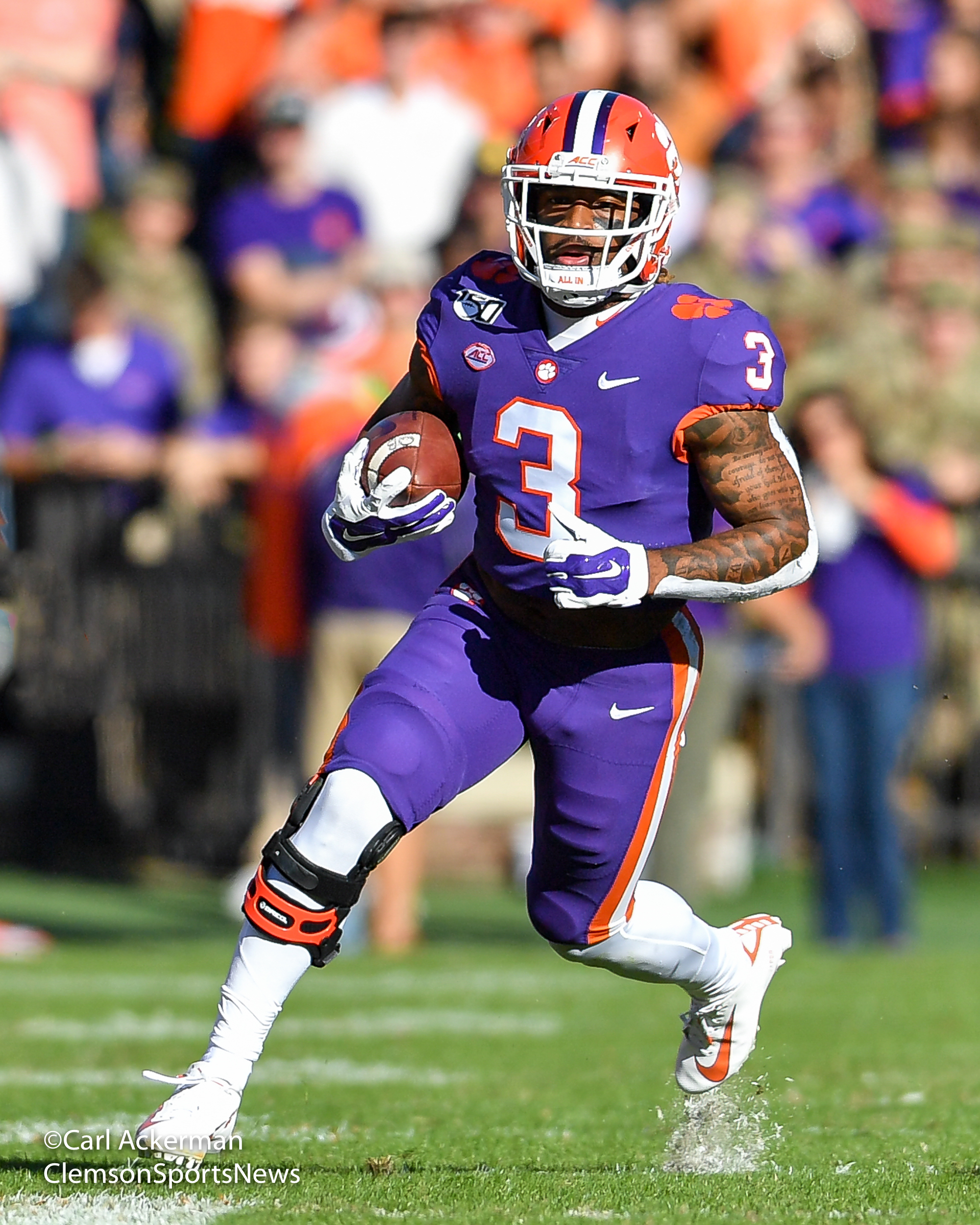 In the semifinals of the College Football Playoffs this season against Ohio-State, Amari gained thirty-eight yards on a critical reception in Clemson's ninety- four-yard game-winning drive. When talking about him, Dabo Swinney said- "There is nothing Amari can't do". Amari Rodgers has been a fan favorite since the start of his career at Clemson and will continue to be one long after he has left Clemson. Fans should look forward to seeing what he will do for the Tiger's football team this season, it will likely be nothing short of excellence.