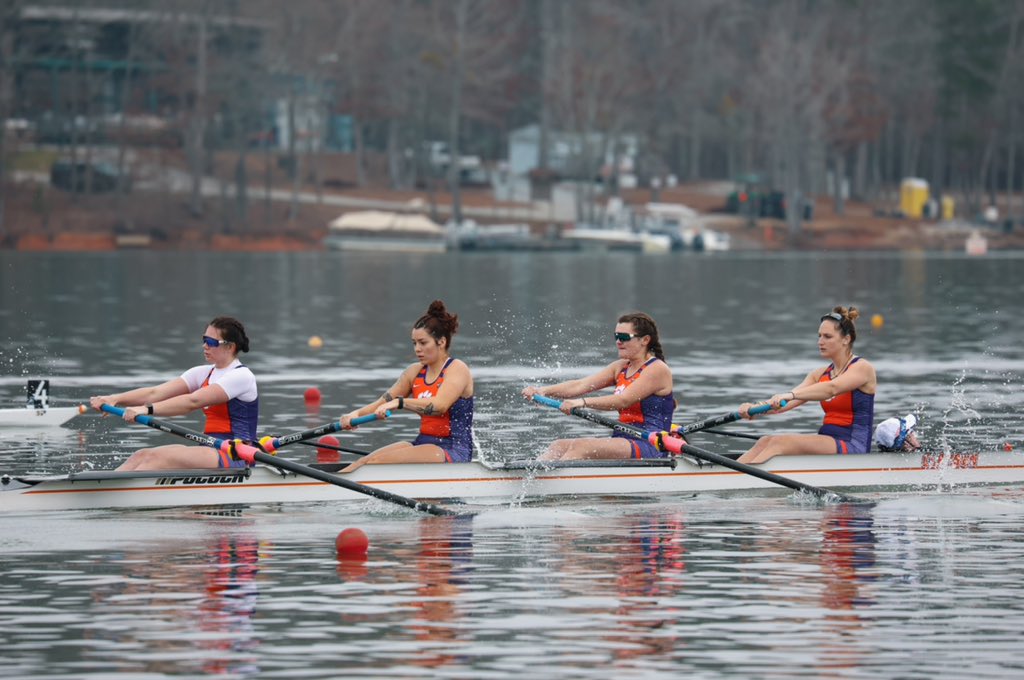 RALEIGH, N.C. — Clemson competed on the first day of the Lake Wheeler Invite in Raleigh, N.C., defeating boats from Louisville, Temple, Oklahoma, Duke, Navy, UCF, Syracuse, Bucknell and Penn. The Tigers performed well, placing second in every boat, including the V4+, 2V4+, V8+, 2V8+ and 3V8+.
Clemson outraced two boats from top 25 programs, beating No. 9 Penn's 2V4+ and No. 11 Duke's 3V4+.
"At this point in the season, there are no easy races, " says Head Coach Stephen Frazier Wong. "We came out on the wrong side of a few really close battles, and we learned a lot today. Our team has tons of grit, and I know we can come back strong tomorrow."
For information on all results, click the link here.
Up next, Clemson will compete on day two of the Lake Wheeler Invite tomorrow in Raleigh, N.C.
For complete coverage of the Clemson Rowing team, follow @ClemsonRowing on Twitter, Instagram and Facebook.
Results:
ROUND 1
V8+ 2nd place of 5 (06:43.204)
2V8 2nd place of 5 (06:51.240)
3V8+ 2nd place of 4 (07:16.709)
V4+ 2nd place of 5 (07:32.198)
2V4+ 2nd place of 5 (07:49.880)
ROUND 2
V8+ 4th place of 6 (06:43.688)
2V8 3rd place of 6 (06:51.365)
3V8+ 2nd place of 5 (07:10.448)
V4+ 3rd place of 6 (07:39.394)
2V4+ 4th place of 6 (07:55.783)