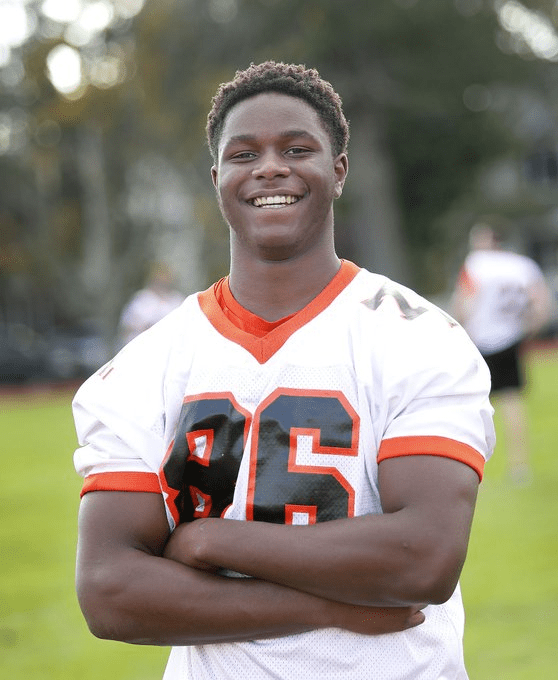 Last week, the Clemson Tigers extended their long reach into Brockton, Massachusetts to offer promising young defensive end Samuel Okunlola. Okunlola plays 10 miles down the road for Thayer Academy who had their 2021 season cancelled due to the pandemic.
During his sophomore year, Okunlola played on both sides of the ball, TE for the offense and LB on defense. His junior year was cancelled and he is primed to play his senior year, growing into the defensive end position. Okunlola, 6-4 225, has started garnering a lot of attention and was recently offered not only by Clemson but by Georgia, FSU and Nebraska. What does the Clemson offer mean to him?
"It felt good to receive an offer from Clemson. Clemson is one of the best football programs in college football the past few years. Coach Lemanski Hall actually called with the offer after I talked with Coach Venables earlier in the day. I currently have 42 Division offers."
The term student-athlete is important in Clemson recruiting as the team focuses on development not only on the field but off the field. Okunlola carries a 3.63 GPA in the classroom and what type of player will he bring to the next level.
"I will bring intensity, leadership and hard work to my school of choice. I can get to the QB, stop the run and drop back into coverage. I am being recruited as a DE/OLB at the next level but I could also run routes and play tight end."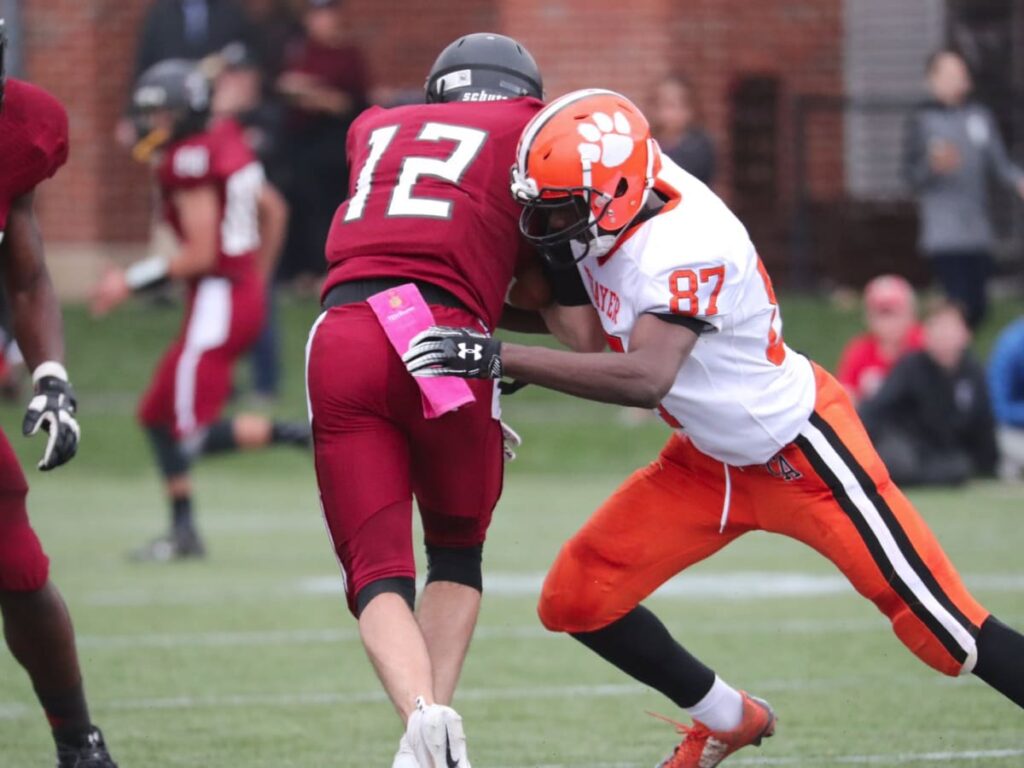 Okunlola has a senior year to play. After his junior year was cancelled, he is ready to get back on the field. With 42 offers (expect that number to grow), he has a lot to do between now and commitment time.
"I don't have an exact time frame for my commitment. I'm still doing my research on each school I'm interested in. At some point, later on, I will cut down my list and go from there. This summer I plan on visiting some schools unofficially and officially, but no definite plans yet."
Making a decision to play college football away from home is always a consideration for these student-athletes.
"Leaving home is a part of growing up. I will embrace new challenges that come with that. My decision will come down to me finding the best fit for myself."
Okunlola has a long way to go in this recruiting process. A senior season that will likely include more Division One offers, more mail in the mailbox, more phone calls from coaches. He has received an offer from Clemson, a school that doesn't hand out offers like it's candy. Tells you a little something about Samuel Okunlola.