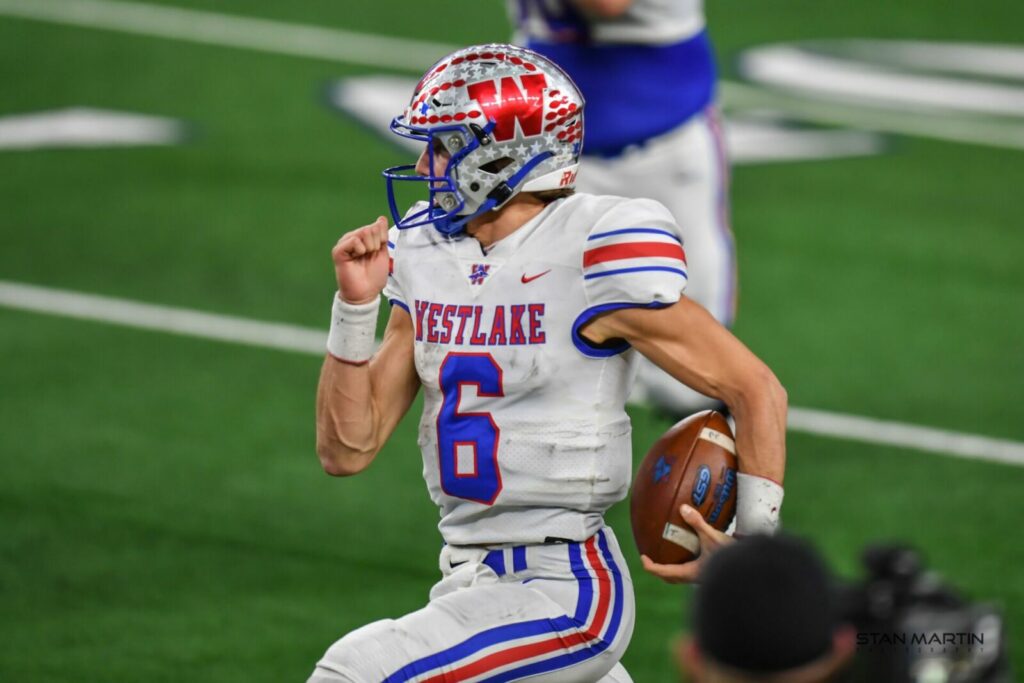 Clemson is in the middle of spring practice, to be highlighted by the spring game on April 3rd. In the meantime, recruiting for the 2022 class continues to roll on.
The Tigers have put out their usual low total of offers, that number being 55 right now. Of those 55, four have committed to Clemson. Of those 55, 10 have committed elsewhere. That leaves 41 players still being targeted by the Tigers.
Coach Dabo Swinney has his quarterback for the 2022 class in Cade Klubnik. He has picked up two offensive linemen, 4-stars Blake Miller and Collin Sandler, and a 4-star Wide Receiver in Adam Randall.
Offensively, Clemson is still in the hunt for a running back, with Trevor Etienne at the forefront. At 5-10 200, he is roughly the same size as his brother when Travis left Louisiana and joined Clemson four years ago. He was named to the first team 3A All State team as a junior. Granted, the Tigers are loaded at running back, bringing in two Blue Chippers in the 2021 class.
Wide receiver is another position that is so deep at Clemson right now, it's looking like Randall could be the only receiver taken in this class. This is not to say more offers won't go out. There is a prospect in California that could be one of those. Tetairoa McMillan is a 5-star WR out of Anaheim, California, ranked as a top 5 receiver in the country. Brenen Thompson picked up a Clemson offer right after the Tigers got a commitment from QB Cade Klubnik. He had been favoring Oklahoma and still may go with them, but Klubnik's commitment gives him something to think about.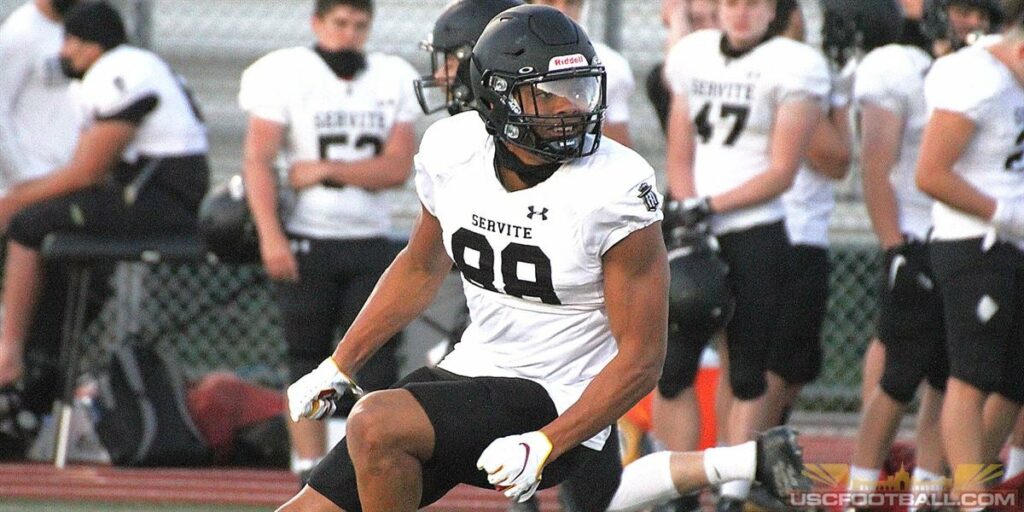 Clemson has offered three tight ends in the 2022 class with the most likely commitment coming from Greer High School standout Jaleel Skinner. Skinner just recently picked up an offer from Alabama, raising his offer list to 24. At 6-5 210, he has the frame to add weight to play the tight end position, or split out to the receiver spot. Another TE of high interest is the current #1 ranked Oscar Delp out of Cummings, Georgia. He is going to be a tough one to get out of Kirby Smart's grasp. The 6-5 220 TE has 31 offers right now and is reportedly high on the Tigers as well. The third tight end offered by Tigers was 4-star TE Jake Johnson out of Watkinsville, Georgia. He appears to be headed to LSU.
With two offensive linemen already committed in this class, Clemson is looking for more. The Tigers have offered six linemen so far, with the two aforementioned Sandler and Miller already in the fold. Big Kiyaunta Goodwin has already come out and said how much loved Clemson. The 6-8 305 Adidas All-American out of Indiana would definitely add size and talent to an already impressive OL group. He currently has an amazing 63 offers to play football. Ohio State looks to be the favorite here but only time will tell. The Tigers are also after another hot prospect in 6-6 300 OT Julian Armella out of Miami, Florida. Florida, Miami and FSU are going to do their best to keep Clemson from taking this kid out of the Sunshine State. Gunner Givens (6-5 290, Virginia) and Addison Nichols (6-5 305, Georgia) are the other two offers at this position for the Tigers.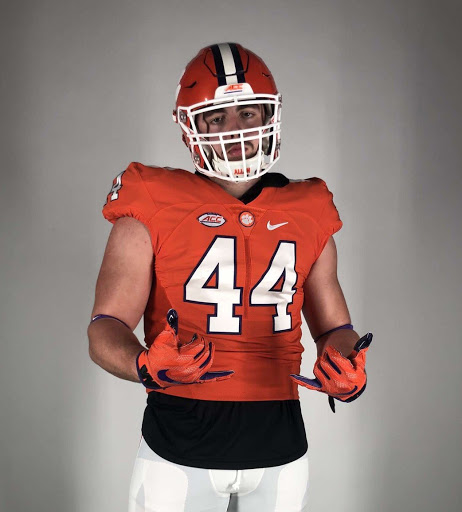 In a nutshell, Clemson has offered 17 prospects on the offensive side of the ball. This Tiger offense returns a LOT of depth in 2021 and are loaded with young talent. Of the 17 offered, four have committed to the Tigers, three to other schools, and ten players yet to have decided. In comparison, Clemson offered 28 prospects on the offensive side of the ball in 2021, with 11 signing on the dotted line. There is still a long way to go in the 2022 class, but don't expect a huge class. The Tigers signed 19 in the 2021 class. Look for similar results in 2022.