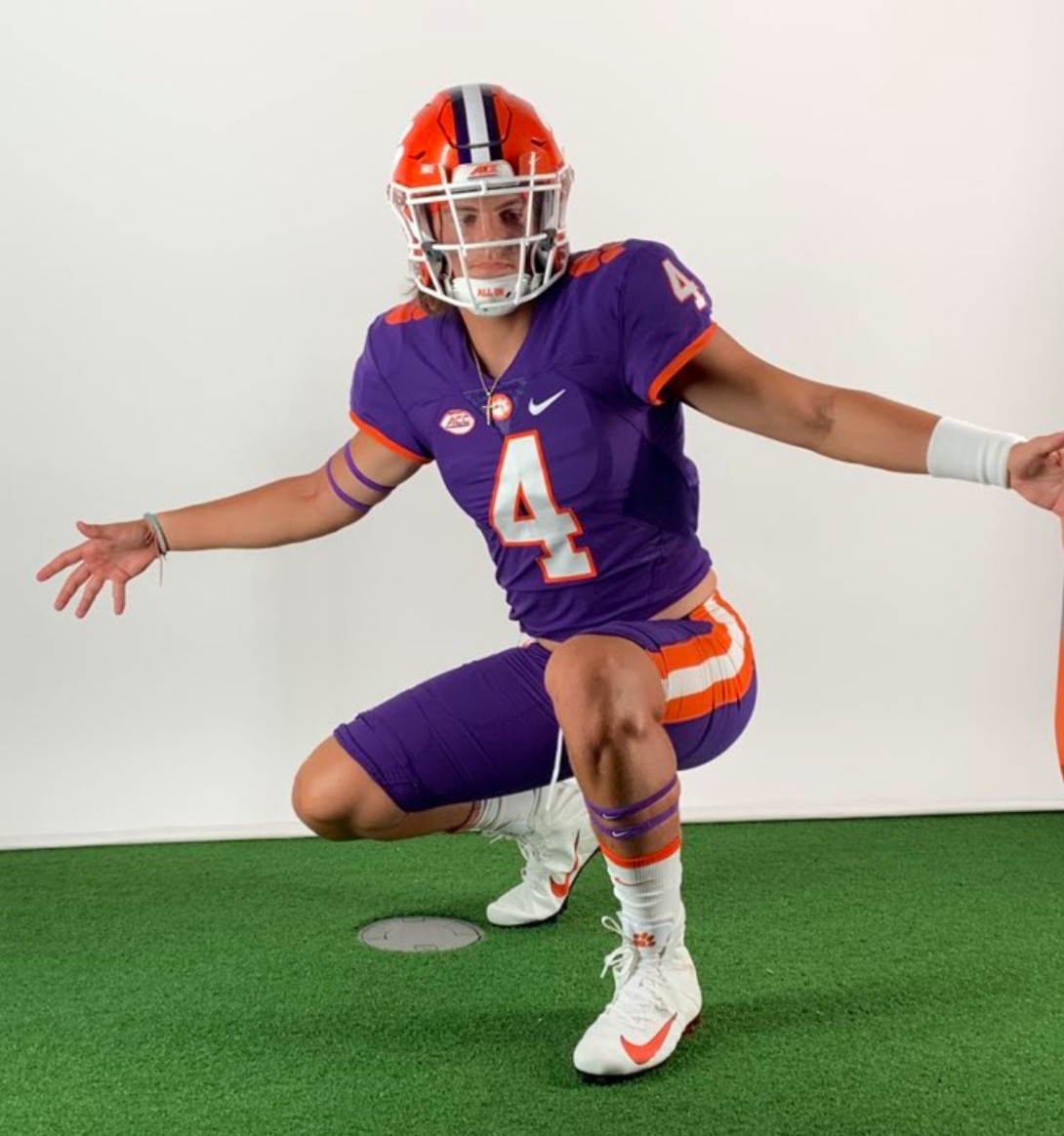 2021 QB Colten Gauthier out of Dacula, GA recently visited Clemson and updates CSN on the stop.
Colten Gauthier a 3 star QB out of Dacula, GA and with an offer list of ACC and SEC teams that is growing made the trip into Tiger Town late last week, the signal caller from the Peach State took the time to talk Tigers and go over his recent stop into the Allen Reeve's Football Facility… We sent the Georgia product who is making the rounds this late summer a few questions over the weekend and here is what he had to say about the trip into see Coach Swinney and Staff.
CSN: Colten you recently dropped in on Clemson and the staff last week and wanted to know what your time on campus was like and your thoughts on the day ? Also what coach specifically is recruiting you and what is the message you are receiving?
CG: "Got there around 3pm and left around 9pm. Toured the campus, stadium, meet with academics, new football facilities and sat with coach Streeter in the QB room for 1.5 hours. He talked about Clemson football. We also talked about me being a high priority and offering me after he comes to a game or practice and seeing me throw live. Coach streeter is Recruiting me. I speak to him once a week. His message is that I am very high priority. "
CSN: What is it about Clemson that sets them apart from others schools recruiting you?
CG: " Obviously the success on the field is important but the culture at Clemson is different."
CSN: What Player in CFB o the NFL would you say you would compare your game too ?
CG: "I would say in college I model myself like a Justin Herbert at Oregon or a Trevor Lawrence. I have a big arm, quick release, can make the throws all over the field and am mobile enough to run if need be."
CSN: What does Colten bring with him to any school he would attend?
CG: " I believe I am a high character guy. My head coach is 6x pro bowler center Jeff Saturday and he has prepared me for college at a high level. "
CSN: Is there any comparison to your High School offense and Clemson?
CG: "Our offense that we will run this year is similar to Clemson."
CSN: Are you planning any return visits during the season for a game? And if so when and any other visits you may have confirmed?
CG: "I will be coming to the game on sept 7th against Texas A&M. I will also be going to South Carolina vs Kentucky on sept 29th. Trying to get to as many games as I can to keep building relationships with the staffs and witness the atmosphere."