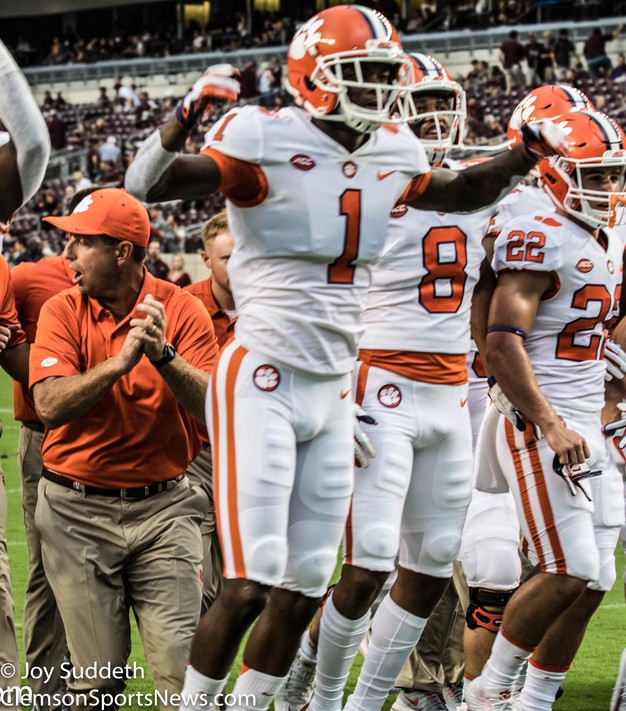 One on One with Trayvon Mullen
During his time at Clemson, Trayvon Mullen has had an incredible run. Mullen is responsible for 57 tackles, 0.5 tackles for loss, a quarterback pressure, three interceptions, and eight pass breakups in 773 snaps over 26 games (12 starts). This weekend, the Tigers head to Atlanta to face the Georgia Tech Yellow Jackets and open up ACC play.
I had the opportunity to talk with Trayvon after he spoke with the media on Monday following the players press conferences. We discussed him being highly recruited out of High School, what it is like to play with Coach Venables, and what lead him to the starting corner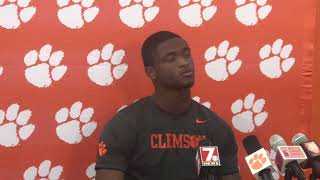 Q – Trayvon, you were highly recruited coming out of High School, can you talk about who was doing the job recruiting you and what made you want to come to Clemson?
Mullen – Coach Venables and Coach Reed were doing the recruiting. But more often it was Coach Venables, he was the recruiting coordinator for my side of town. Coach V came a lot to visit and just talk to me, we had a lot of deep conversations and I feel like that we connected as soon as we started talking. He would tell me a lot of things that were important to me and my family. We just had a lot in common.
Q – With Coach Venables recruiting you, you're now playing for him. What is that like?
Mullen – It's a lot that goes back to him recruiting me because he was always honest, he is always true to what he said and what he talked about, he's that coach that will always get you ready and prepared for everything. He does it everyday.
Q – What do you think that the coaches saw in you that made them start you as cornerback this year?
Mullen – The coaches saw that I was poised, that I was ready, that I was a leader. I am a leader. I hound to my role and that I want to be successful. I am a huge team player coming from last year. I can go back to when I got here, it has always been the same and I have always been about my business and been ready to play.
This Weekly Feature is brought to you by our Sponsor: