One on One with Justin Foster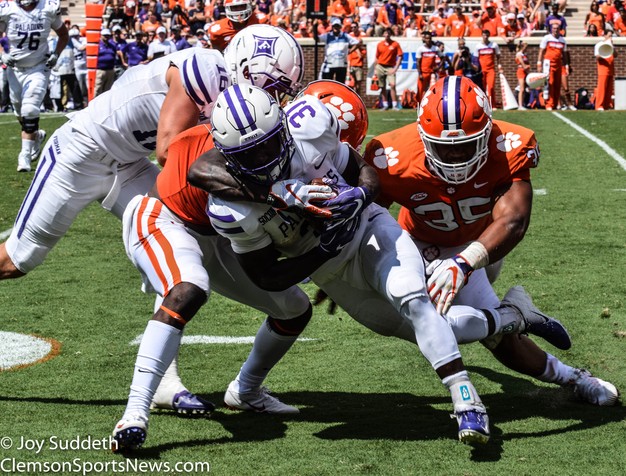 Sophomore defensive end Justin Foster was a contributor as a backup in 2017. This season during the spring game, he had two sacks and a pass breakup. During his freshman year, he had 8 tackles, a tackle for loss and 0.5 sacks in over 9 games. Foster had four tackles and 0.5 tackles for loss in 25 snaps against the Citadel and had 0.5 sacks in 21 snaps against Miami in the ACC Championship.
This season, the Shelby, N.C native is accredited with three tackles in the home opener against Furman, a sack and a fumble recovery which were the first of his career at Texas A&M, one tackle vs. Georgia Southern, a tackle at Wake Forest, and one tackle against NC State.
Q – You guys were able to hand Florida State their worst home loss, how did that feel for you and your teammates?
Foster – It was great, I was standing on the sideline during the 4th quarter with a couple of other guys and we were talking and we knew it was a really bad loss for them but we had no idea it was their worst loss. But it was a great motivator for us to finish the season strong.
Q – Coming into this game, you guys were expected to be upset by the Noles. Knowing Clemson's history at Doak Campbell, did the team use the "upset alert" as a form of motivation to go out there and get the job done?
Foster – We try and block out that noise, that's the main reason for us logging off social media for the season. But we were told that we were put on "upset alert" this past week, we knew what had to be done there and we wanted to get things done.
Q – Go back to the Texas A&M game, you recorded the first sack and fumble recovery of your career. What was going through your mind at that moment?
Foster – everything was going through my mind, from not playing my freshman year to being out on that big of a stage and getting my first sack and fumble recovery, I just felt like my hard work was finally paying off.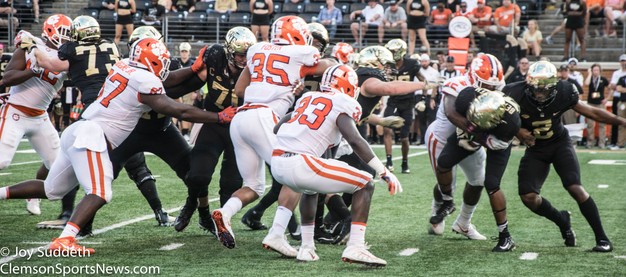 Q – Talk about your recruiting process, what made you choose Clemson?
Foster – Oh man, I hated the recruiting process. I am a really quiet guy and I had to do a lot of talking. But my recruiting story with Clemson is that my coach had actually set up a visit for me to South Carolina and I was being recruited by Coach Brooks pretty hard. Well, I had to call Coach Brooks and tell him that I was not going to be able to come to the camp that was going on that weekend and he wasn't happy. I would talk to Coach Swinney as well and he told me "go visit whatever school you want to visit and if you find a school you like better, tell me." Well, I didn't and I just felt so welcomed at Clemson and that's where I wanted to end up.
This Feature brought to you by our Sponsor: