One on One with AJ Terrell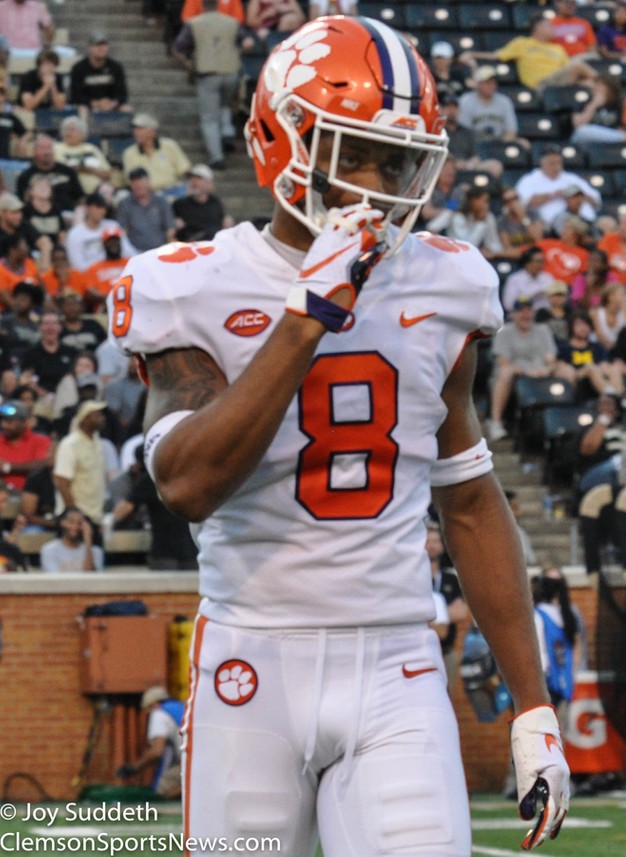 Sophomore, AJ Terrell made a quick impact in the secondary his first season in 2017, that quick impact landed the Atlanta, GA native a starting role this season.
This season, Terrell is credited with five tackles against Texas A&M, he notched three tackles and a pass breakup at Georgia Tech, during the comeback victory against Syracuse, Terrell made three tackles and collected the first interception of the year, which earned him team co-defensive player of the week honors, Terrell shined during the 63-3 victory at Wake Forest where he recorded four tackles and a pass breakup, he would earn special teams player of the week for his role in limiting the Demon Deacons dynamic return game.
Q – AJ, talk about what it has meant to you to earn a starting role on the defense this year.
Terrell – "This year is a big year for me, big year for the team. Being a starter, I feel like that I have earned the coaches respect, I feel like I have gotten more trust and leeway and that the coaches can depend on me."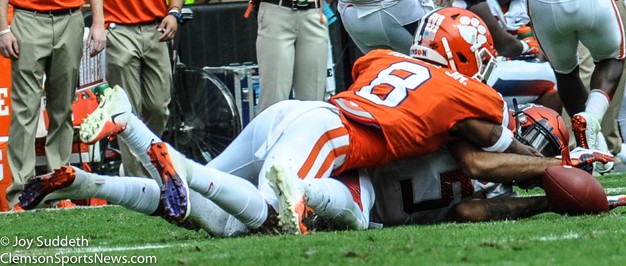 Q – Go back to the Syracuse game, you collected the first interception of the season. Can you talk about what you were feeling at that moment?
Terrell – "That was like the biggest play of the season for me, thus far. I feel like during that play, we were in a man call, I undercut the route and took it to the house, almost, I'm just playing. I was all hyped up after that play and it was all good."
Q – During your recruiting process, what schools did you narrow it down to and what made you ultimately choose Clemson?
Terrell – "I was looking into a few schools like Florida, Alabama and South Carolina. What really narrowed it down between Clemson and South Carolina was the family atmosphere and being welcomed, I felt like I really just fit here."
Q – Upon your arrival here, who did you seek for guidance and have you taken anyone under your wing?
Terrell – "A lot of people took me under their wing, people like Ryan Carter, Dorian O'Daniel, and a lot of defensive players. This year I have been hanging out with Trayvon Mullen, our other corner and a lot of the DB's and we've gotten together and just been working."
Brought to you by our Sponsor: