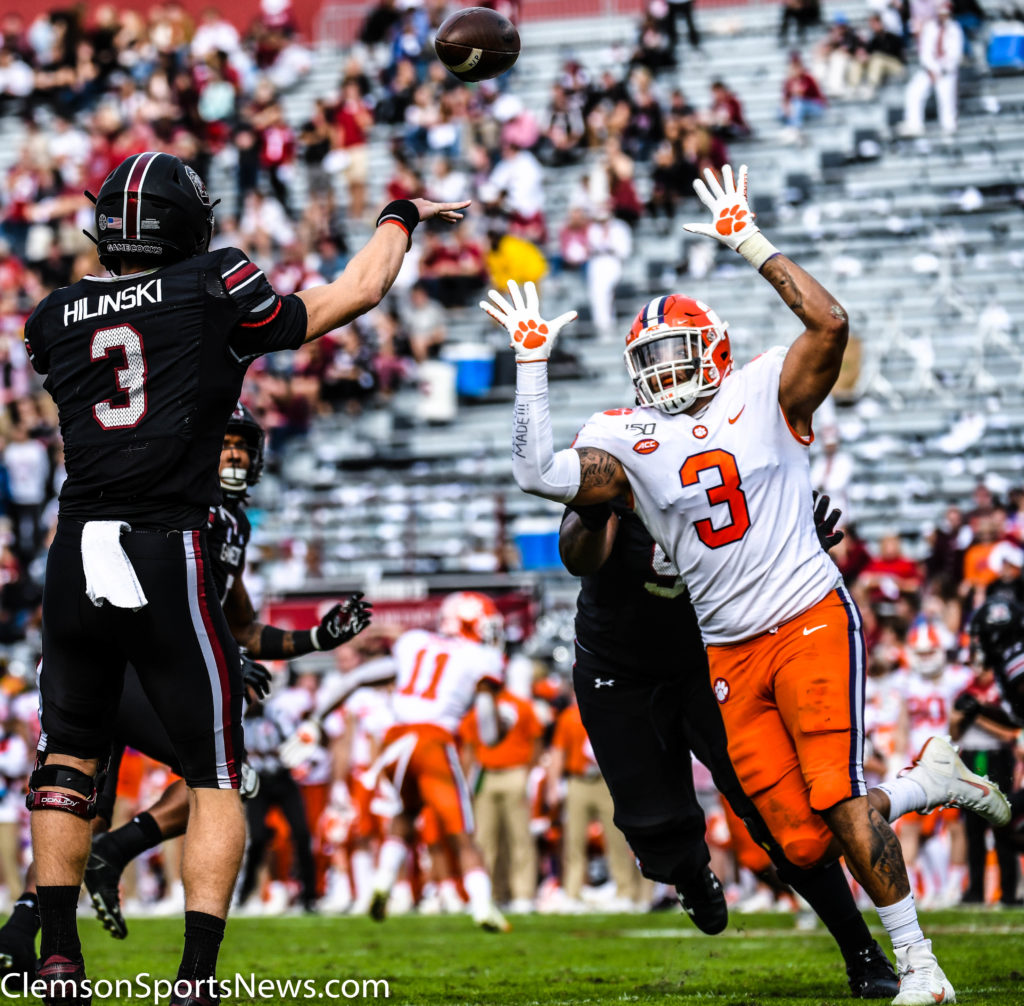 What Would a Season Look Like With No Clemson-South Carolina Rivalry Game
By Makenna Biehl
    As the Big Ten and Pac-12 have decided to stick to conference-only play, it's leaving players and fans wondering if their conference will be the next to make the same decision. The main concern for Clemson and South Carolina fans would be the loss of their annual rival game. There is so much competition, hype, and tradition put into that game played every year, and fans would be left disappointed if it could not be played.
    If the ACC and SEC decided to restrict play to the conference only, there would be four big in-state games that would be canceled. This includes Clemson-South Carolina, Georgia-Georgia Tech, FSU-Florida, and Kentucky-Louisville. This doesn't make sense to most considering how far teams travel to play in their league, so why wouldn't you be able to play a team that's only a few hours away. "If you're gonna play conference games, why can't you drive 100 miles to play an in-state rival that you've played for hundreds of years," said Nathan Ballentine, member of the South Carolina House of Representatives. Ballentine is the same person who got a bill passed in South Carolina in 2012, saying that the Tigers and Gamecocks would play annually. 
("A BILL TO AMEND THE CODE OF LAWS OF SOUTH CAROLINA, 1976, BY ADDING SECTION 59-101-435 SO AS TO PROVIDE THAT THE DIVISION I VARSITY FOOTBALL TEAMS OF THE UNIVERSITY OF SOUTH CAROLINA AND CLEMSON UNIVERSITY SHALL ANNUALLY PLAY ON A HOME AND HOME BASIS UNDER SUCH TERMS AND CONDITIONS AS THE RESPECTIVE BOARDS OF TRUSTEES MAY DECIDE.")
    Ballentine did this to protect the history behind the rivalry between Clemson and South Carolina, a series that has been going since 1896. Clemson currently is leading the series 71–42–4, and are hoping to take their win streak to seven in a row this upcoming season. Not only would the cancellation of the game be a disappointment, but it would also ruin the tradition that is behind the competition.

    Most fans use the Clemson-South Carolina game as an opportunity to reunite families and friends. It's the perfect opportunity to have a house divided tailgate, bringing together split Tiger and Gamecock families. Without the reunion, both schools are left with a lack of commerce coming from ticket sales, food, tailgating, etc. However, not only would there be a loss of money, but also a loss of tradition.