No. 3 Clemson Readies for Senior Night Match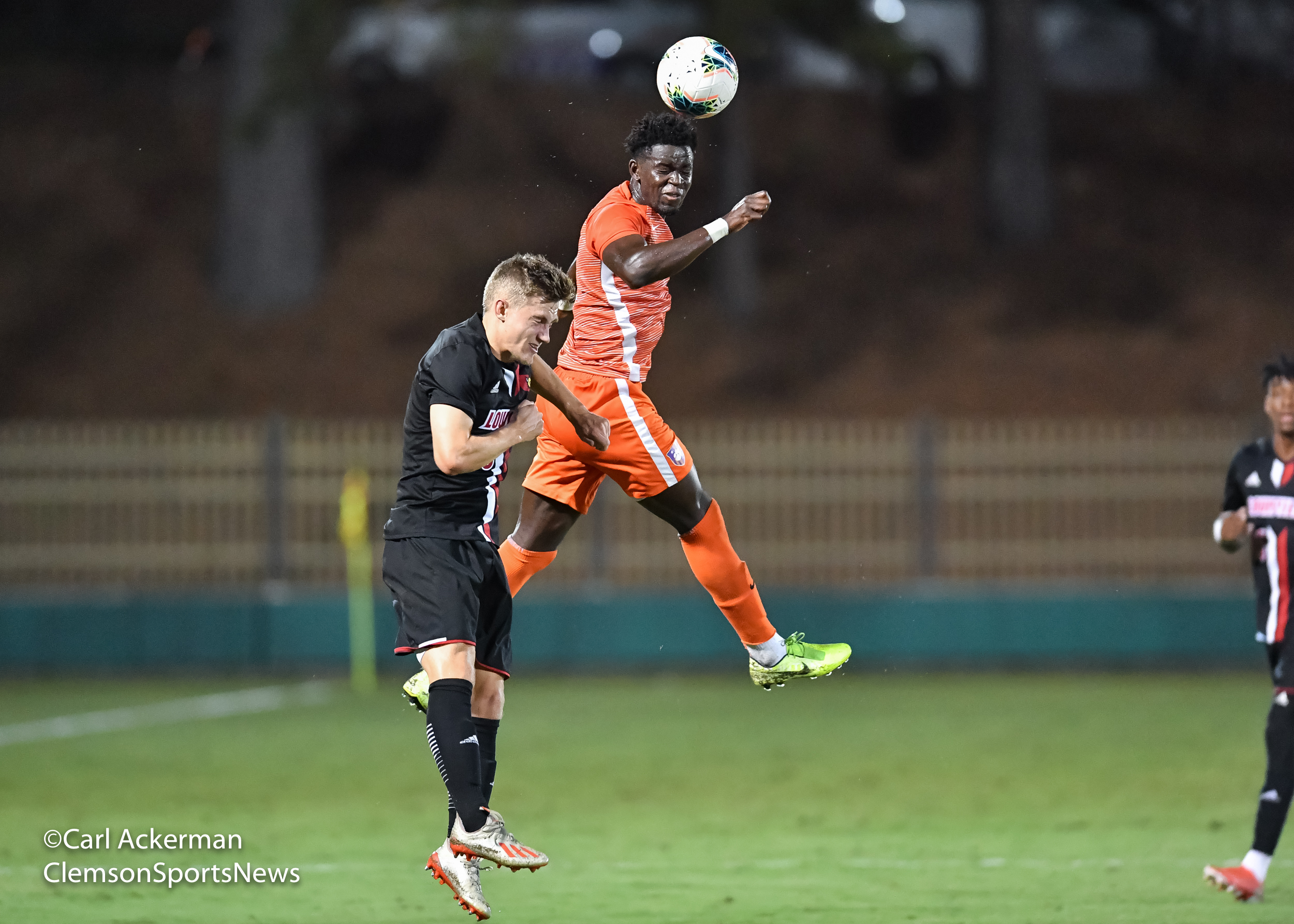 Clemson, S.C. – The third-ranked Clemson men's soccer team will see its regular-season slate of matches at Historic Riggs Field come to a close with an ACC match against Boston College on Friday night. The contest will also serve as the team's senior night, with seven graduating players being honored prior to the match. Clemson will look to finish its regular season undefeated at home, carrying an 8-0-1 record into the match. Clemson will look to showcase their nation-leading offense against the Eagles, as the team is atop the country in eight offensive categories and features the scoring duo of Kimarni Smith and Robbie Robinson, each having scored 13 goals this season.
Game #15 Information
Who: No. 3 Clemson Tigers (12-1-1) v. Boston College Eagles (7-3-3)
When: Friday, Oct. 25 at 7 p.m. // Doors open one hour prior to kick-off.
Where: Historic Riggs Field // Clemson, S.C.
Watch live on ACCNX.
Live stats available via StatBroadcast.
Tickets can be purchased here.
Series Notes
· Friday night's contest will be the 19th meeting between the two teams.
· Clemson holds the series lead, 9-4-5, while outscoring the Eagles by a 20-12 margin.
· The two sides first met on Oct. 28, 2005 at Historic Riggs Field. The Tigers won that match by a 2-0 margin.
· The last meeting between the two teams was on Sept. 7, 2018, with Boston College winning 3-2.
Clemson Notes
· The Tigers enter Friday night's contest looking to finish undefeated at home in the regular season. The only blemish on the Tigers' home record was a draw against the Virginia Tech Hokies on Oct. 5.
· The last time Clemson went undefeated at home during the regular season was in 2015.
· Clemson has netted 54 goals during the opening 14 games of the season. This is the most goals scored by a Clemson team in a season since 2002.
· Clemson has had 26 players receive playing time this year, with 23 players being in the field and all three goalies taking to the net.
· The Tigers' 5-0 victory Tuesday night against Radford was the side's seventh shut-out of the season.
· 14 players have scored through the first 11 games. 15 players have logged an assist or more.
· Robinson was named the ACC Offensive Player of the Week after his seven points (3g, 1a) at Syracuse over the weekend.
Boston College Notes
· Stefan Sigurdarson leads the team with six goals scored. Michael Suski leads the team with three assists contributed.
· Boston College has had notable performances against Wake Forest and Virginia this year, defeating the Demon Deacons by a 2-1 margin and tying the Cavaliers at 1-1.
· Boston College is led by Head Coach Ed Kelly, who is in his 32nd season leading the Eagles.
· Last time out, Louisville bested Boston College in overtime, defeating the Eagles 3-2.