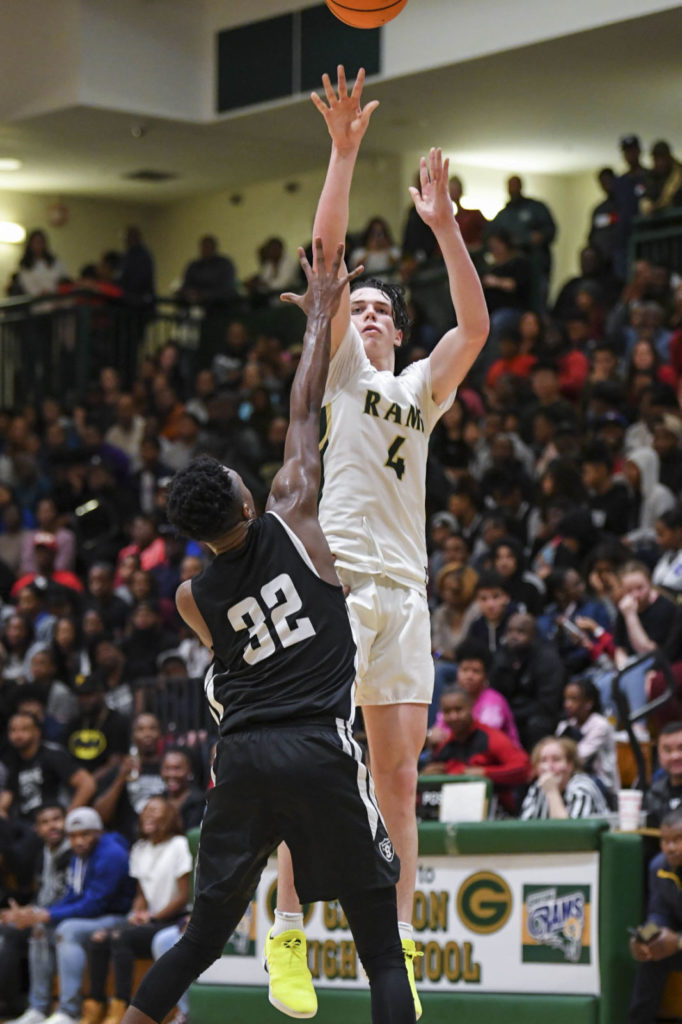 By Neil Burnett:
Last night, Clemson Coach Brad Brownell received a commitment from Peach State forward Ian Schieffelin out of Grayson high school, Loganville, Georgia. He is currently ranked as a 3-star but his promise goes well beyond that.As a junior, Schieffelin averaged 9,0 ppg, 9.0 rebounds, shooting 69% from the free throw line and 55% from the field.
At 6-8 225, Schieffelin has received only 11 offers to date, mostly from schools like James Madison, App state, Richmond, and Dayton. Virginia Tech also offered. He is not on the radar of national powers like Duke or UNC or Kansas. The powers get the blue chips, the 5-stars, the high 4-stars.
HoopSeen — "Ian Schieffelin is simply the epitome of giving your best effort beach play. Whether it's rebounding, taking a charge, or setting a hard screen, Schieffelin does it. His effort played a huge role in Team Curry's 65-61 win over Team Huncho. He was going after boards like a maniac. He is the type of player whose contributions may not be fully show from the stat sheet. Do not get me wrong, though, Schieffelin can score from multiple levels on the floor. He used his brute strength to finish between multiple defenders under the basket and even displayed his improved perimeter game."
Schieffelin joins Joshua Beadle in the 2021 class and his potential is through the roof. Coach Brownell has two spots open for next year's team.