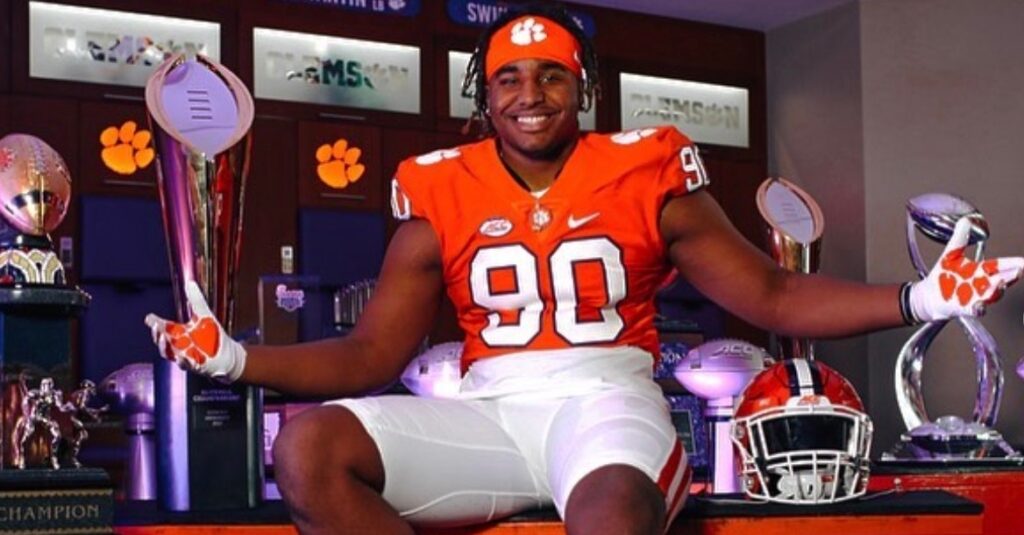 The #1 player in the country for the 2021 class has reinvigorated his interest in the Clemson Tigers. Korey Foreman of Corona, California, will be visiting Clemson this weekend for the Clemson-Pitt football game, with parents in tow. Make no bones about it, this is big.
Some of you will not forget that he decommitted from Clemson back in April. Dabo Swinney doesn't have many kids commit to Clemson and decommit afterwards, for whatever reason. "If he decommits, he was never ALL IN!" If you've heard it once, you've heard it a thousand times.
However, unless you've been through the process, you're hearing from coaches daily, and you're getting pressed by friends and family, you don't really "get it." My guess is several factors went into the decommitment. One was the scare of Covid and leaving the family. We've learned that this can be overcome. Another factor is Power 5 schools in California continually applying pressure to stay close to home. A lot went into it and Foreman was getting it from all sides.
7 months later, and Foreman is en route to Clemson with his parents to have his first visit at Clemson University. Months ago, he developed a strong relationship with Clemson commitment Payton Page. The stars are aligning. There are three schools that present a huge challenge to the tigers for this talented player out of California. LSU is a disaster, Georgia has lost some of its luster and Southern Cal is simply his home state school, and if you ask the "experts", his probable destination. Ask the question. Why is he coming all the way across the country to visit Clemson? It won't be the first time a player wanted to get away from home and go a different path. Hello, DJ Uiagalelei. Hello, Joseph Ngata. Hello, Beaux Collins. Hello, Korey Foreman?