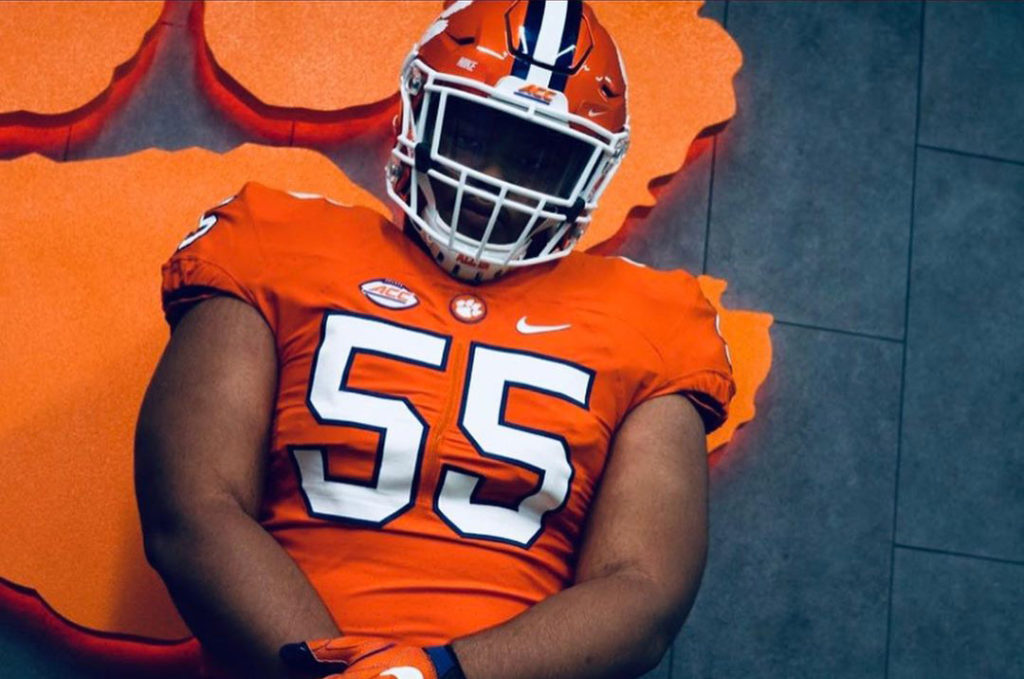 By: Neil Burnett
Payton Page is one of the top targets in the state of North Carolina in 2021. To say he is a "big" target is an understatement. At 6-4 360, Page will immediately remind Clemson fans of a former tiger player, Dexter Lawrence. The similarities are eerie.
Both Lawrence and Page hail from the state of North Carolina, growing up 75 miles from each other. Both ranked as the #1 DT in the state and top 5 DT's in the nation. As a junior, Lawrence had 55 tackles, 25 tackles for loss, and 10 sacks. Page had 71 tackles, 26 tackles for loss and 3 sacks. The only difference between the two, right now, is one signed with Clemson and the other has the tigers in his final 3.
Clemson's 2021 class is currently ranked 4th in the country despite only having 14 commitments. The tigers are behind Ohio State (18), UNC (17), and Tennessee (23) in the rankings. Of Clemson's 14 commitments, 5 are on the defensive side of the ball. Of the 14 commitments, 13 are rated 4-stars by ESPN and the lone 5-star is LB Jeremiah Trotter, Jr. Should Page decide on Clemson July 28th, this would give the tigers another 4-star to add to that group. It won't be enough to move them past UT in the standings but that is mostly due to numbers of commits rather than talent of the class.
The depth chart at DT for 2021 will be led by junior Tyler Davis and senior Jordan Williams. Highly touted sophomores Brian Bresee, Tre Williams and Demonte Capehart will battle juniors Darnell Jefferies and Ruke Orhorhoro for playing time. Page would bring additional size and talent to this group.
On July 28th, Payton Page will be releasing his commitment to the school of his choice. He will choose between two schools currently ahead of Clemson in the rankings, UNC and Tennessee, and the tigers. CSN will be in Greensboro covering his commitment. Stay tuned.