The Hypocrisy of the Florida State Situation
By Zach Wagner
As the day has proceeded, more and more information has come out about the postponement of the Clemson vs. Florida State game that was announced just over three hours prior to kick off this morning.
The story goes; Clemson had a back up offensive lineman, who tested negative all three times during the ACC protocol trice-weekly testing. Sources are stating that the individual was showing symptoms, and was asked to take a third-party test. The player took the test yesterday when Clemson arrived in Tallahassee and the third-party test came back positive.
Clemson, who travels with N-95 face masks and face shields and stays up-to-date with all ACC protocols, met with Florida State medical staff and officials on Saturday morning. The two sides could not come to an agreement on playing the game as scheduled.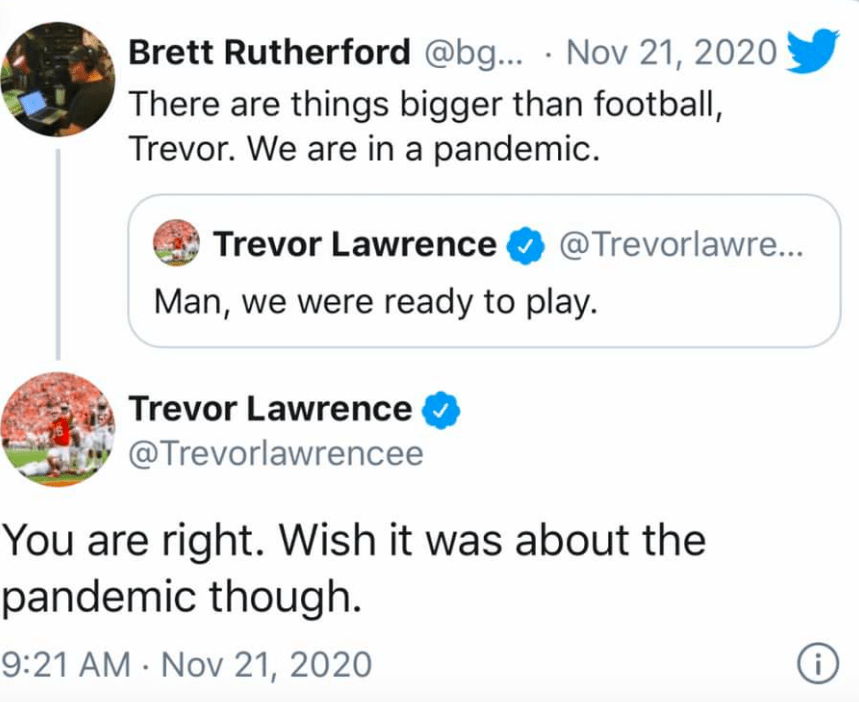 A source close to the Clemson Football Program told Clemson Sports News earlier this morning that Coach Swinney told the Florida State officials the Tigers would get tested today and the game could be played tomorrow, or even Monday (keep in mind that Clemson hosts Pitt next weekend).
Florida State and its officials told Clemson that they did not want to play and the game would be postponed until another date. Both teams do have December 12th off, the fall back date the ACC set prior to the start of the season for "COVID" related postponements.
No one is guaranteed to play this season,we know that. Just this weekend alone there were over 17+ cancellations of games or postponements, but this feels like it was more about not having to play Clemson, then it is about COVID.
Florida State fans on Social Media are stating that this is Clemson's fault due to the player who tested positive traveling with the team.
This is also the same program that allowed its coach, Mike Norvell, back on the sidelines just 10 days after a positive test. The last second postponement couldn't have anything to do with multiple players opt-out or straight up leaving the team over the last few weeks, could it?
Norvell and Florida State telling Clemson no to playing the game tomorrow or Monday shows a lot more than people are looking into. Clemson was ready to get back on the field following a double-overtime loss to Notre Dame two weeks ago. The team traveled all the way down to Tallahassee, just to have to board the plane even before playing a second of football.
—