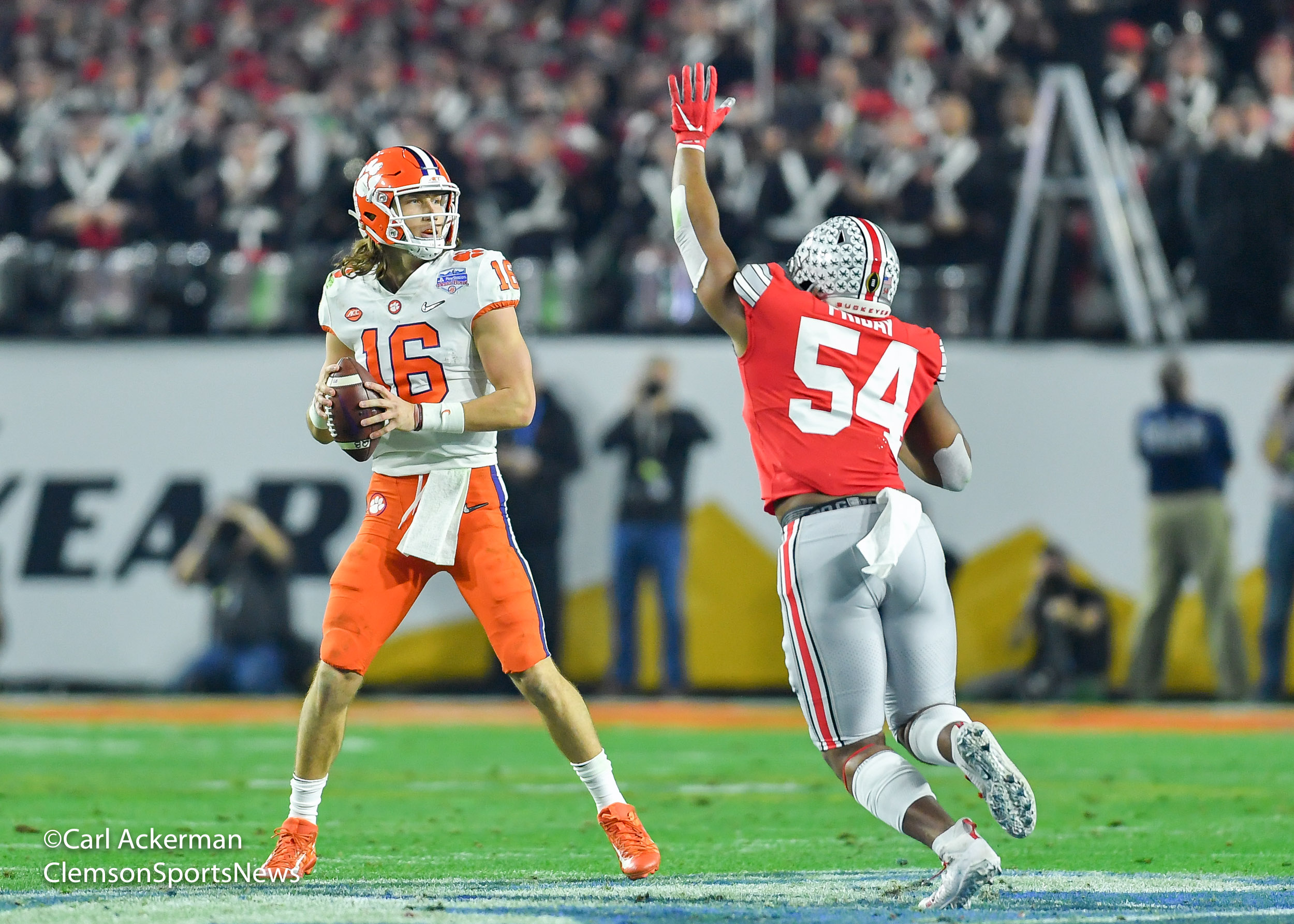 Burrows vs Lawrence — Who You Got
The number 1 ranked LSU takes on number 3 ranked Clemson, Monday, January 13th. They are already calling this a game for the ages. If the powers that be had of stayed the course, OSU would have advanced to the college playoffs over Oklahoma and this game would have been over with last weekend to decide who they played. There are many storylines for this championship game but the one that intrigues more than any is the Joe Burrows vs Trevor Lawrence battle.
Two 14-0 teams going head to head for the 2nd straight year, led by two dynamic quarterbacks. Heisman winner Joe Burrows exploded on the scene after having a so-so season in 2018. He put up 5208 yards passing with 55 touchdowns and only 6 interceptions. Those are some awesome numbers. He threw 478 passes and completed 371. Wow, such numbers. In contrast, Trevor Lawrence only put up 3431 yards with only 36 touchdowns and 8 interceptions. Of course, he only threw 370 passes and completed 250. Whoa, numbers clearly go to Burrows, right? I mean, right? Clearly, the completion percentage is in favor of Burrows, but what about the gaudy difference in the other areas?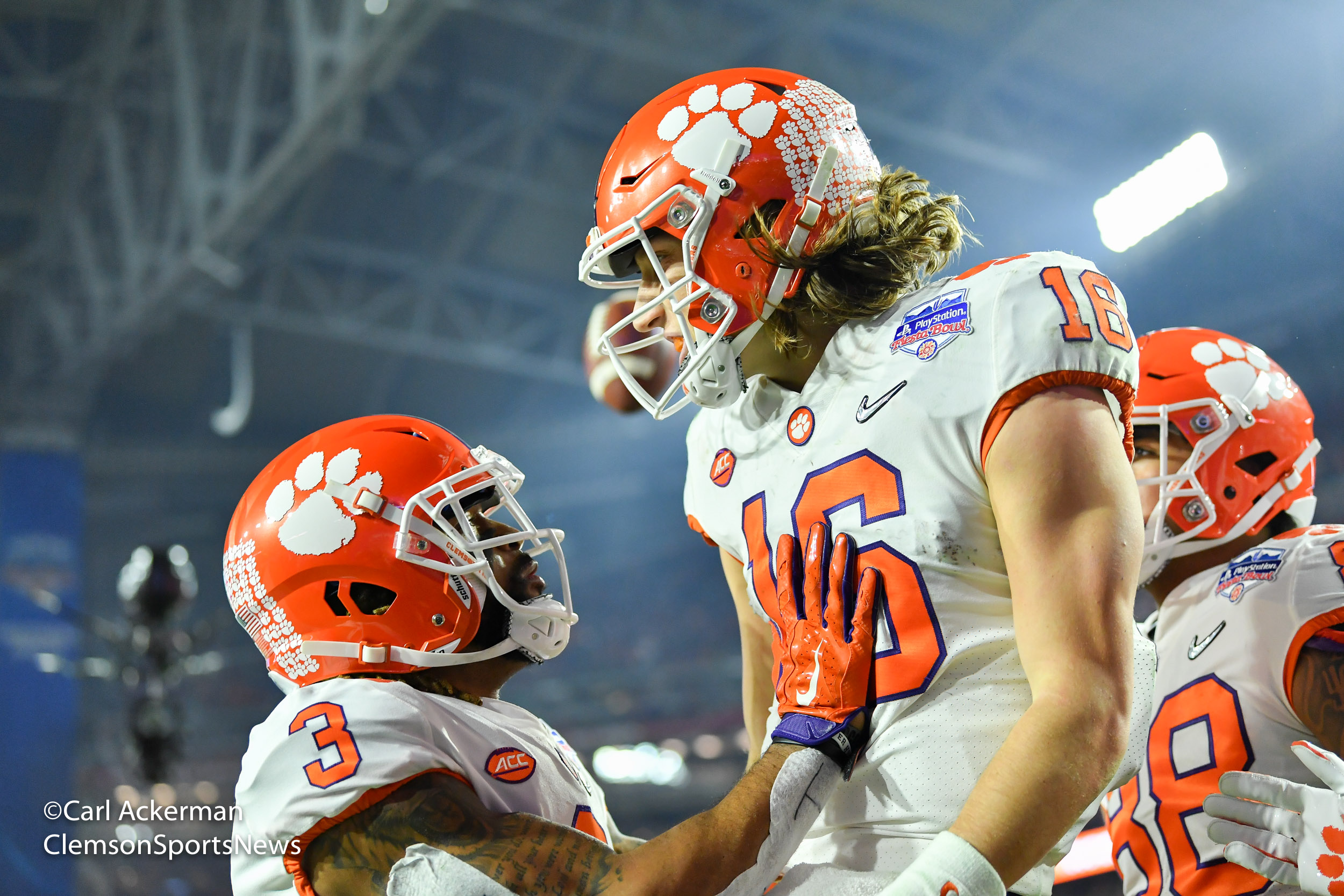 Burrows played against that all powerful SEC schedule. Alabama, Florida, Auburn and Georgia in the championship game is pretty tough. However, also on LSU's schedule, were 9 teams ranked 47th or worse in pass defense. Add to that the fact LSU has a penchant to give up a lot of points as well. The word on the street is that LSU's defense is finally all healthy, getting back one or two starters from injury, and somehow got another linebacker reinstated after missing the last 6 games.
Lawrence, on the other hand, didn't play against anyone the whole season, and gets a pass, so to speak. Rarely did Lawrence have to play in the 4th quarter of most games in order to pad his stats. Can you imagine his stats had he been able to stay in the game deeper into the 3rd and the 4th quarters? It's not his fault that Clemson's #1 defense shut opponents down and allowed Clemson to rest their offensive starters starting in the 3rd quarter. For example, Burrow's backup Myles Brennan was 24-40, 353 yards, 1 TD and one INT. On the other hand, Chase Brice was 50-85 for 581 yards and 4 TDs with 1 INT. Case in point, Lawrence was the victim of having a great defense to put games away.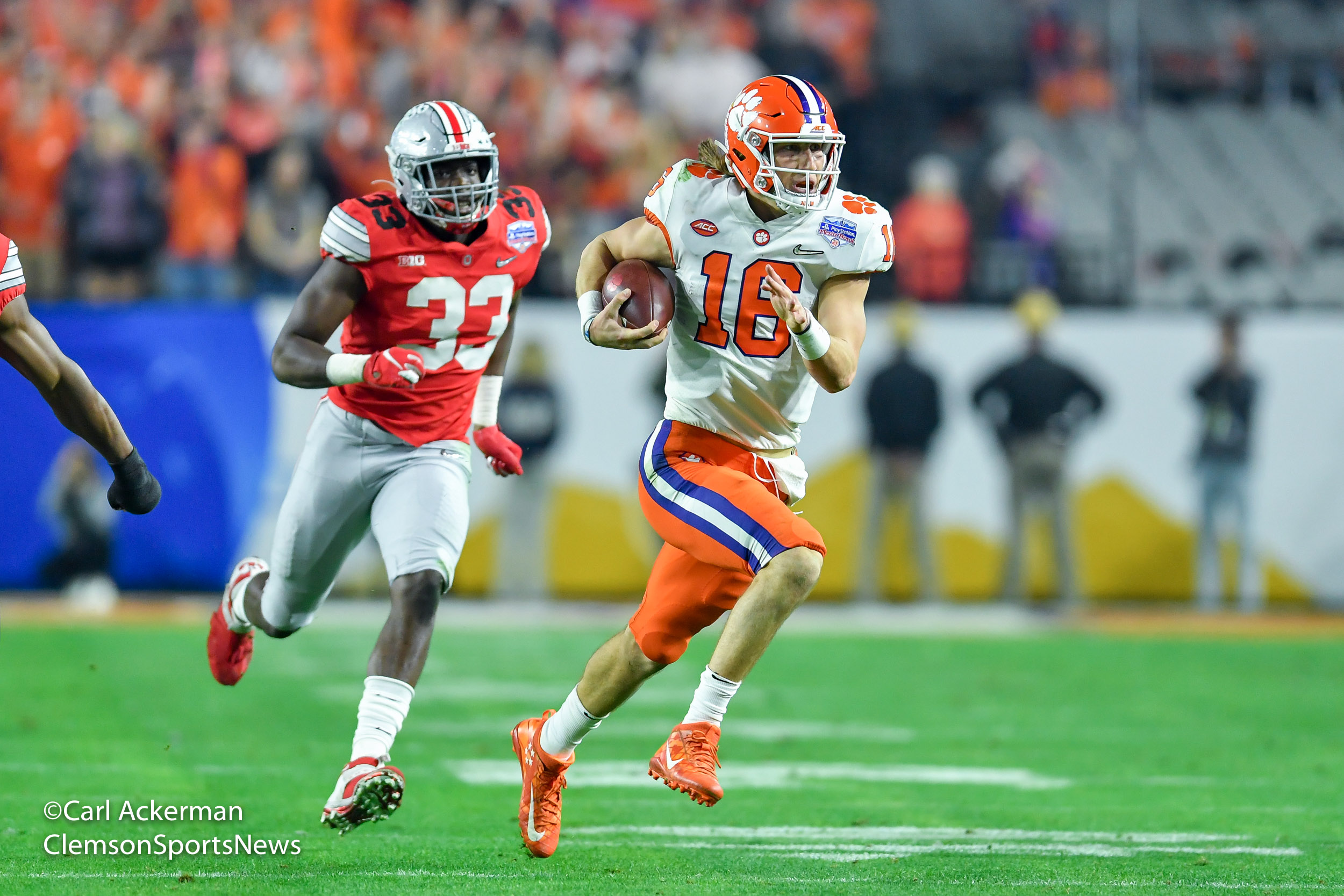 LSU has an unstoppable group of wide receivers. Their top 2 WRs, Ja Marr Chase and Justin Jefferson, combined for 177 yards and 2993 yards and 36 touchdowns. Compare that to Clemson's top two receivers, Tee Higgins and Justyn Ross, their combined 117 receptions 1904 yards and 21 touchdowns, and you come to the conclusion that LSU has the advantage. This goes back to the additional playing time LSU starters had due extended playing time.
What this game is going to boil down to is how proficient Clemson's defense is in containing Joe Burrows. Can Trevor Lawrence counterpunch Burrows? Who is the better quarterback in the clutch? Gonna be a fun game to watch no doubt.