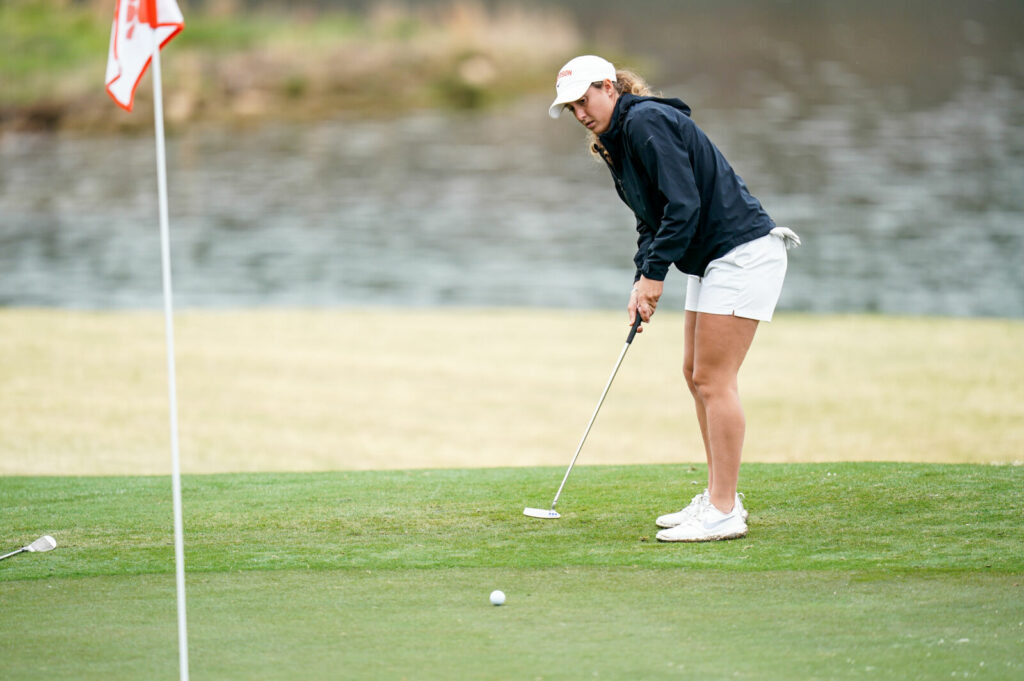 Shepherd Picks Up All-ACC Honors
Clemson, S.C. – Junior Ivy Shepherd was named to the All-ACC Women's Golf Team, announced by the conference office on Thursday.
Shepherd has led the Clemson squad this season with a 72.78 stroke average across six tournaments. Throughout her 18 rounds of competition, the Peachtree City, Ga. native has recorded two top 10 finishes at the Palmetto Spring Invitational (6th) and Clover Cup (3rd).
Her 209, seven-under-par total at the Clover Cup led the Clemson team this season in tournaments vs. par while her score counted in all but one round this year. In that total, the junior had the best score of the round six times and the best tournament four times.
During her career, Shepherd has maintained a 72.77 stroke average in her 64 rounds with 19 rounds at under-par, nine of which have been in the 60s.
With the recent NCAA Regional selection, Shepherd and the Tigers get set to travel to the Columbus-regional, being held at the Ohio State University Golf Club – Scarlet Course, from May 10-12.
—
Courtesy photo provided by Clemson Athletics