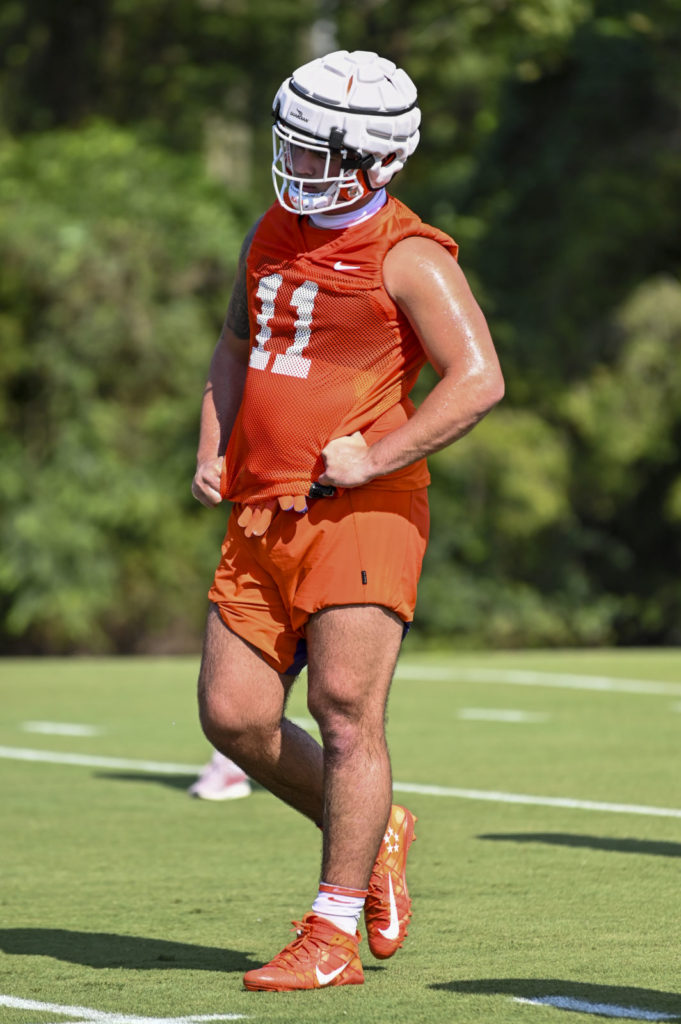 By: Zachary Wagner
When you look up the word, freak athlete, in the dictionary you will find a picture of Bryan Bresee right next to the definition. The 6'5, 300 pound freshman defensive line was the number one overall recruit in last year's class. Bresee walked out with the defense for the Tigers first defensive possession of the night against Wake Forest last saturday, alongside fellow freshman and top-5 recruit nationally, Myles Murphy.
Bresee sat down with the media during player availability this week and let the media pick his mind for the first time since he donned the purple and orange.
"Getting out there with my teammates, and playing, it was just super exciting" Bresee told the media via Zoom.
During his first drive in the all white business suits for the Tigers, the Maryland native registered a half-sack and a blocked field goal attempt on the first Wake Forest drive.
"Getting that half-sack and that blocked field goal was almost a relief for me. It was when all the butterflies went away and you're just out there playing football."
Bresee has not been alone in the process of getting used to the Brent Venables run defense though. He credits sophomore Tyler Davis and redshirt junior Jordan Williams taking him under their wing and helping him learn the playbook.
The true freshman has also not been alone when it comes to figuring Clemson out off the field. His roommate, and fellow highly touted recruit, DJ Uiagalelei has been one of his best friends since Bresee stepped foot on campus. Bresee told the media that both of them were going crazy for eachother on the sideline and giving plenty of support to each other as they both made their collegiate debuts.
The Maryland native also spoke with the media on what his first memories of seeing the Clemson Tigers was, stating that he used to watch highlights of William "The Fridge" Perry back in his Clemson days and then the Power Rangers a few years back.
When Bresee stepped foot on Truist Field on last Saturday night, we saw the first sighting of #11 on the field for Clemson on defense since, you guessed it, Isaiah Simmons wore the number last year. It means a lot for Bresee to continue the tradition of what the number means, and even had to jump through some hoops to get the number.
Bryan Bresee will soon become a household name across Tiger fans households soon, if not already so. In his first game action, the freshman recorded three tackles, a half-sack and a blocked field goal. Watch for big things to come from the BIG defensive lineman.
Make sure to stay up-to-date on all things Clemson Sports at Clemsonsportsnews.com and follow our twitter for daily coverage of Tiger sports and Tigers in the pros.