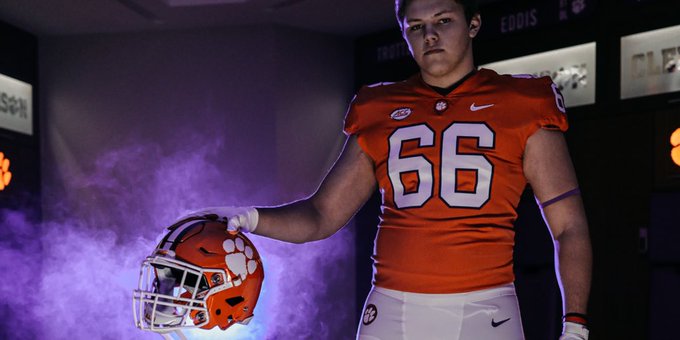 2021 OL Prospect Nolan Rucci was on campus Thursday – Sunday AM
Clemson Offers and How We See it
Clemson is notorious for being very stingy with college football scholarship offers. Year in and year out, the tigers seem to offer less players than most. The number have been posted many times, no need to rehash those. Coach Dabo Swinney has a system, a process, and the entire staff is on the same page.In 2021, the system hasn't changed. Due to a limited number of slots available next year, Clemson's class will probably not reach the 20 mark. Of course, this all depends on players leaving early (Trevor Lawrence, probably Justyn Ross, maybe even Derion Kendrick and Jackson Carmen) for the NFL.To date, Clemson has 62 offers on the street.
Of those 62 offers, nine have committed to Clemson, while six others have picked other schools. This leaves 47 still currently on the Clemson board. This number will surely increase by the end of the year but not by a lot.The staff would like to add another quarterback to the 2021 class.
The 2020 class includes D.J. Uiagalelei and walk-on Hunter Helms. Helms had numerous offers to play elsewhere (USF, Troy, Holy Cross) but decided to walk-on to Clemson. The staff has already moved Ben Batson back to defense. Getting a quarterback in the 2021 class seems to be a no brainer. Of the offers out there, only Caleb Williams is not committed. LSU is heavy after Williams, as is any Power 5 program with a heartbeat.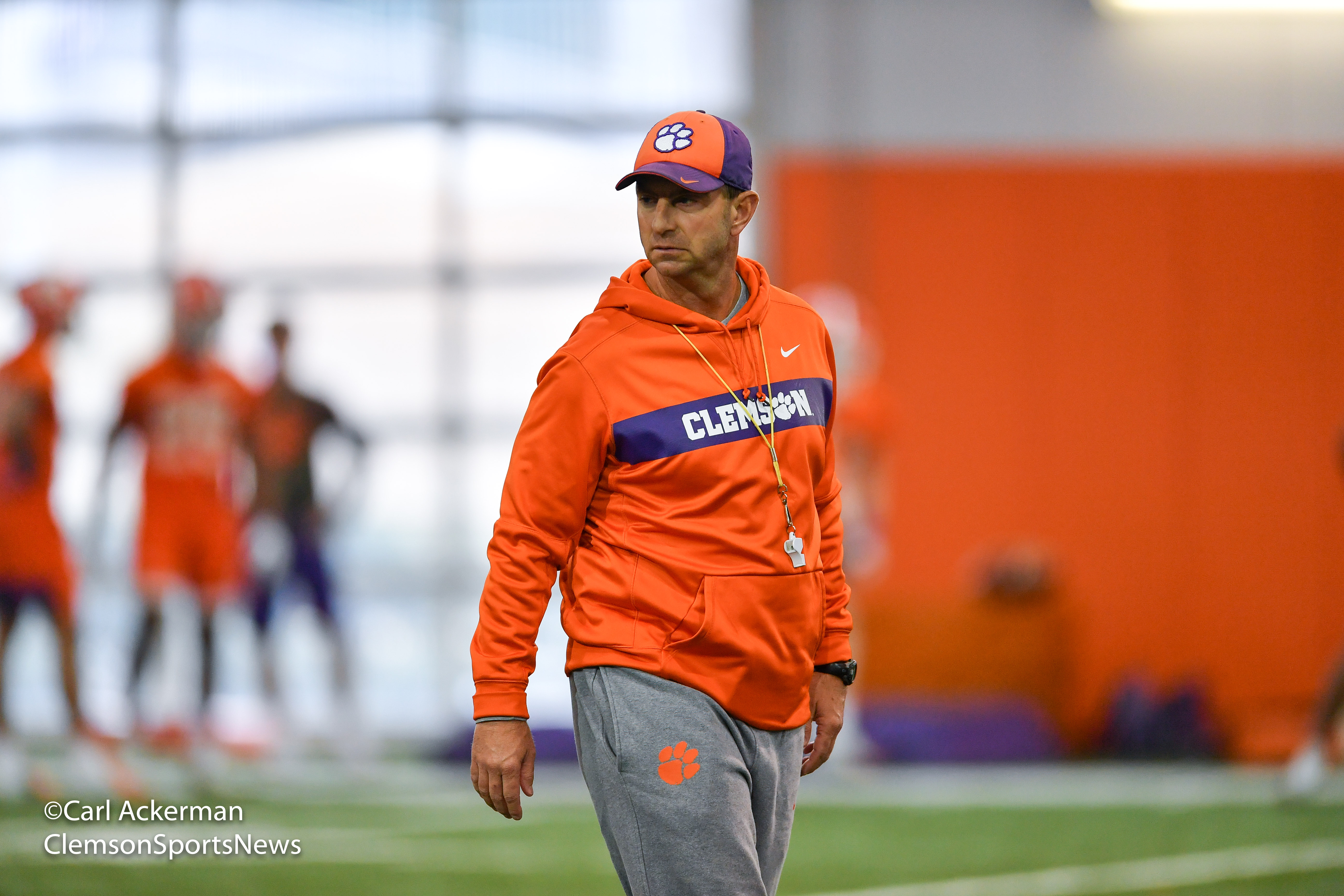 The trenches are an important part to this Clemson and the tigers already have four commitments in that area, two on each side of the ball. Who else are they after? On the offensive line, current offers include 5-stars Tristan Leigh, Tommy Brockmeyer and Nolan Rucci. To date, Clemson still has offers out to seven offensive linemen and 4 defensive linemen. Of most importance on the defensive line is 5-star DT Payton Page. Page is getting pressured heavily by UNC to stay at home, but he has struck up a close friendship with Korey Foreman.
The secondary took a hit in 2019 and a lot of good players departed. Clemson currently has 16 offers in this area; 9 cornerbacks and 7 safeties. Additionally four more offers have gone out to "athletes" who could also figure into the equation.As stated earlier, Clemson is stingy with its offers and high school players and coaches know that a "Clemson offer just means more."
Stay tuned, while the 2021 class is already starting to take shape, 2022 is right around the corner. The fun never ends.Footnote: the following schools and their current 2021 offers; Alabama 192, LSU 241, Georgia 193, Florida 241, Florida State 235, South Carolina 222 and perennial leader Tennessee with ​415