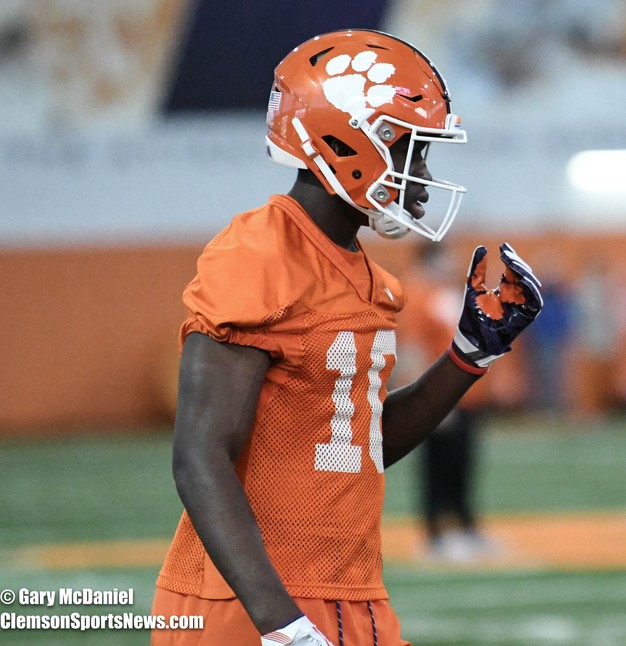 Joseph Ngata is another wide reciever that Clemson added to their 2019 class. Ngata, along with Frank Ladson both stood out in the Tiger's spring game this past April. Ngata had five receptions for a game-high of 127 yards while drawing comparisons to former Tigers who are now NFL greats.

Ngata is the son of immigrants. His parents immigrated to America from Cameroon where his dad was a soccer star. Ngata's older brother is a linebacker at the University of Washington and his younger brother is a class of 2020 four-star recruit, who has been offered by the Tigers.
Ngata hails from Folsom, California and is Clemson's first recruit from California since 1991 with Bobby Forbes. During Ngata's time at Folsom High School, he helped lead the team to the state championship in his final two years and would lead the team to a 2018 championship victory. He accounted for nine receptions and 103 yards with a score. His touchdown was made with two minutes left in the game that would send the game into overtime as the team would finish 14-1 on the season. Looking back on Ngata's complete high school career, he accounted for 188 receptions for 3,682 yards and 55 touchdowns.
Ngata was ranked a five-star recruit by Rivals.com, listing him as the 21st best overall player in the nation, fourth best player from the state of California and fifth best wide receiver.
Ngata is expected to make an impact and make it early. Look to find Ngata making big catches on crucial plays in the upcoming season. Ngata will be a huge addition to WRU.
Brought to you by our Sponsor: