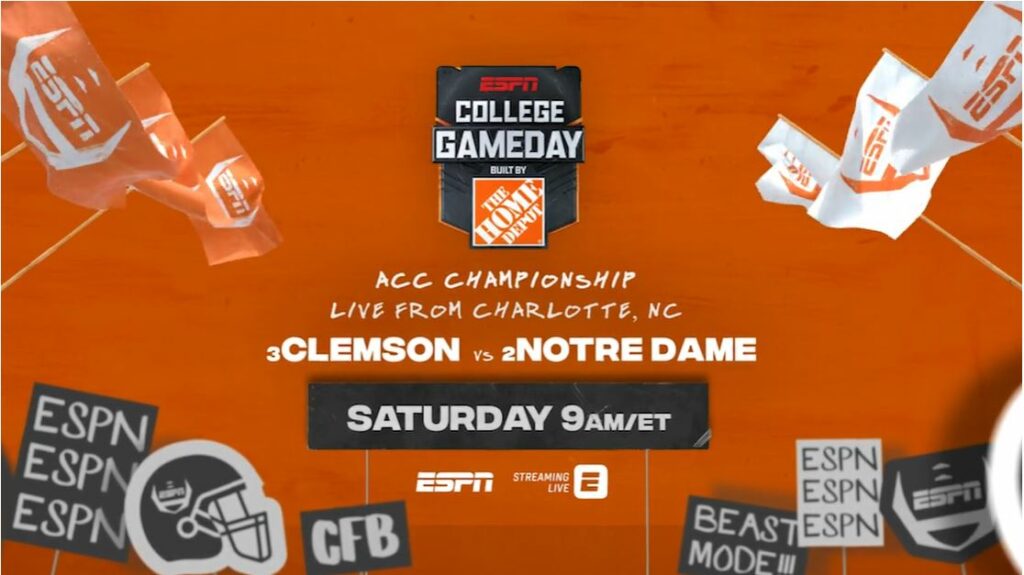 College GameDay
By Makenna Biehl
ESPN's College GameDay is set to be hosted in Charlotte, North Carolina for the ACC Championship as the Clemson Tigers face the Notre Dame Fighting Irish. The show will mark the 400th ever and the 19th time since the start of the 2015 season that Clemson has played at the site of College GameDay. Making Clemson hold the record for most appearances for any team.
This trip will also mark the second time College GameDay has traveled to Charlotte, the first being for the 2017 ACC Championship featuring Clemson and Miami.
The Clemson Tigers are hoping to take their sixth straight conference title, while the Notre Dame Fighting Irish are playing for their first. The game will be broadcasted on Saturday at 4:00 PM on ABC.