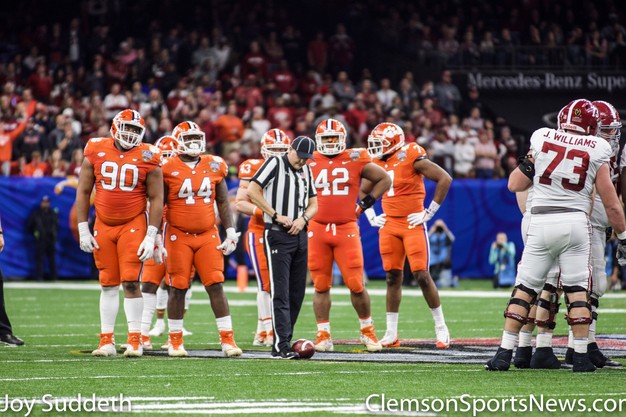 Defensive Line : Our Take and Breakdown of the Clemson D Line
The Rich . . . stay richer.
What can be said of the four returning starters on the Clemson defensive line unit that has not already been said either by an analyst on ESPN or sports networks, or discussed on talk radio and printed in a pre season magazine.
According to all the pre season "hype" this defensive line unit could be one of the best units collectively to ever start together on a line in college football history. Just yesterday ESPN analyst Mel Kiper actually said all four could be first round draft picks in the 2019 NFL Draft. A first ever event. Four 1st rounders off the same unit of a team much less on a team .
This unit with seniors Christian Wilkins, Austin Bryant, Clelin Ferrell and throw in Junior Dexter Lawrence is ready to pounce on opponents in the upcoming 2018 season. With an attitude and determination to impose their collective will on teams all season long.
With each one of these players presenting a distinct issue for opposing offenses this season, its a "pick your poison " situation for Clemson's opponents in 2018. Double team one of these guys and you leave your self open to the other three taking advantage of the situation as we'll as the back seven then has opportunities to blitz and hit open gaps all along the defensive front .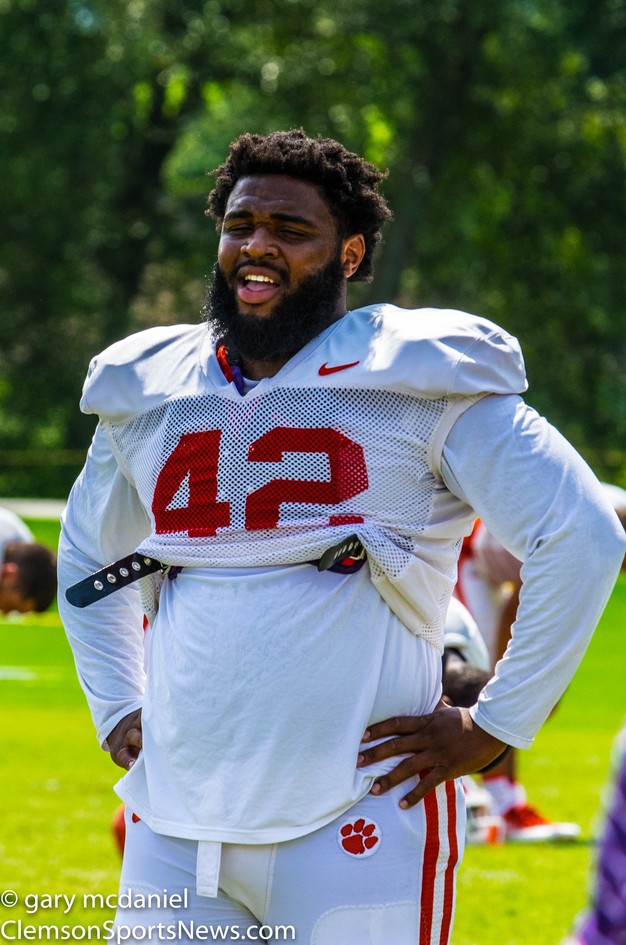 Christian Wilkins:
Wilkins, who is a consensus All American and All Conference pick is the Tigers leader among the defensive front is without a doubt this young man from Springfield, MA. Since arriving on campus back in 2015 he has been an absolute terror and night mare for ACC offensive coordinators and offensive lineman all over the league.
Note that in 2017 after returning to his tackle role after a season sitting in at strong side defensive end. Wilkins so far in his Clemson career has amassed 193 tackles, 26 tackles for loss and 10 sacks in his career in Tiger town.
Wilkins, who decided to return to Clemson after flirting with the NFL draft, has along with his team mates returned to finish the business that was left on the playing field inside the Super-dome in New Orleans back in January. Stay tuned as we report on the ACC's top defensive tackle all season as he wreaks havoc on offenses all season long.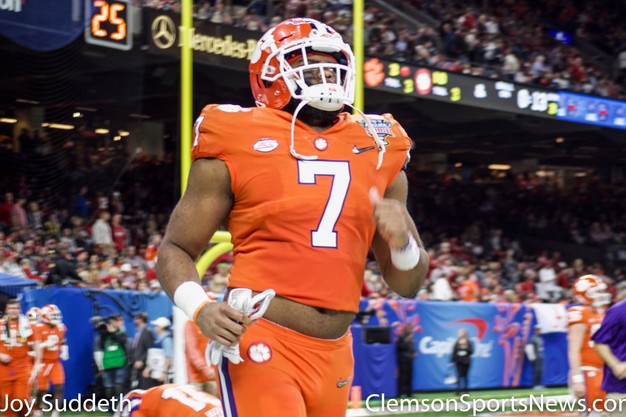 Austin Bryant:
Another All American and All Conference selection, The 6'5 265 pound defensive end out of Pavo, GA has been a part of the 2 deep rotation at End since his arrival back in 2015.
So far in his career in Clemson the Georgia native has amassed 109 tackles, 20.5 tackles for loss, and 12 Sacks. Add to that 2 caused fumbles and an interception along with 20 quarterback pressures.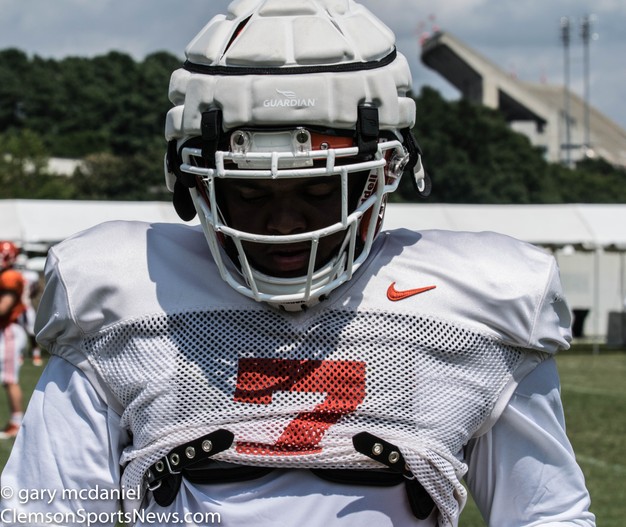 The accolades keep pouring in for this very athletic player with a huge frame that just continues to improve and play his game as thought he has no equal. Now there is #99 on the other side of the line, but Bryant seems to play with a chip on his shoulder at all times. And for a guy of his size and frame, Bryant is very athletic and causes a lot of trouble to opposing team from his side of the line.
Bryant also decided to return to Clemson after overtures from the NFL, and joined Wilkins and Ferrell in their return to campus in search of another ACC Title and Playoff Run.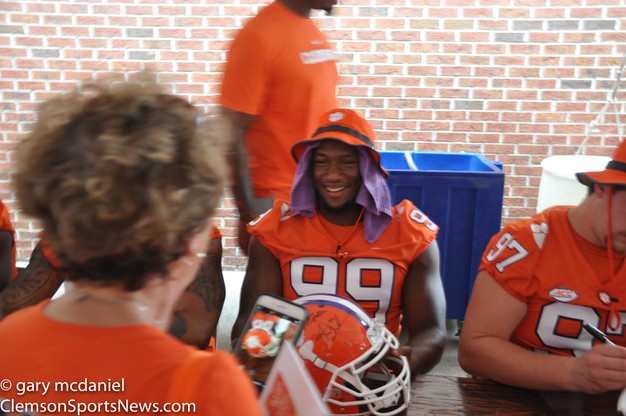 Clelin Ferrell:
Ferrell, a Richmond, VA native came to Clemson back in 2016 after a very good high school career. But also one that saw him suffer a sever knee injury his senior season. He arrived in Clemson already in rehab process and had to put on weight and strength that he loss while he took the time to heal his knee.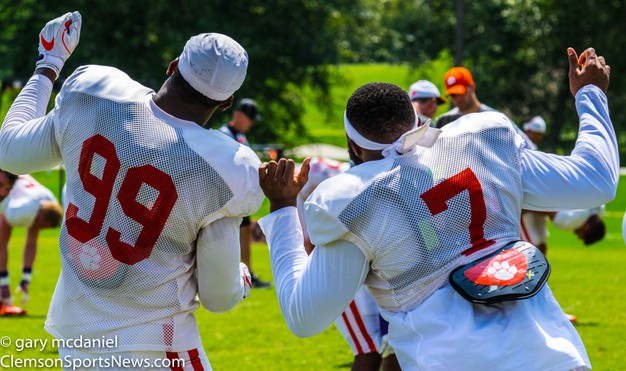 Since the word "go" came from the staff . . .after he established he was indeed completely healed, this is one player that has taken every advantage of opportunities given him on the playing field. Clelin, who has amassed in his Clemson career 113 tackles, 30.5 tackles for loss, 15.5 sacks and an amazing 36 quarterback pressures is a player that was considered a high to mid round one pick in last years NFL draft.
But a player that also decided to return for his senior season and join his team mates Wilkins and Bryant in their quest to return to the College Football Playoff and regain the title that they held after the 2016 season.
Expect for Clelin to again have an outstanding season with his presence providing pressure off the edge and sustaining his side of the field. And he will again be considered a high round one draft pick in next years NFL draft.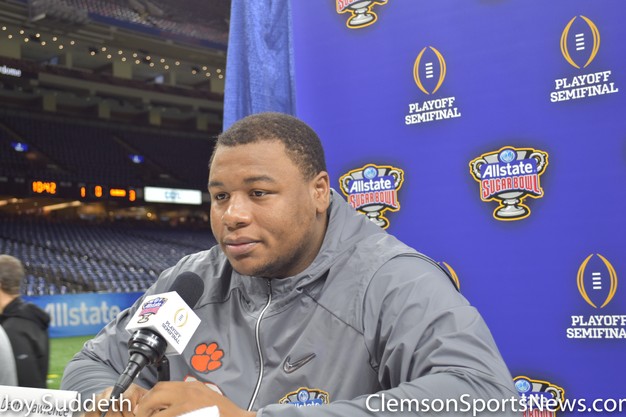 Dexter Lawrence:
Then there is "Big Dex" the soft spoken mountain of a young man that hails from Wake Forest, NC and is now in his junior season as a Tiger. The 6'4 340 pound tackle has managed in his two seasons at Clemson to amass a total of 118 tackles. 9.5 sacks, and 28 quarterback pressures over 1081 snaps and 27 games.
Lawrence, who spent most of the 2017 season with nagging injuries that saw his on the field production drop and his snap count drop even more. Is expected in the 2018 season to return to his 2016 form when he was an absolute mandatory double team candidate for almost every offensive line on the schedule.
Expect nothing but big things from this unit in 2018, if they can stay healthy and the talent behind them develops as expected Lawrence and his Might Morphin team mates will be the talk of the 2018 season if all hold true.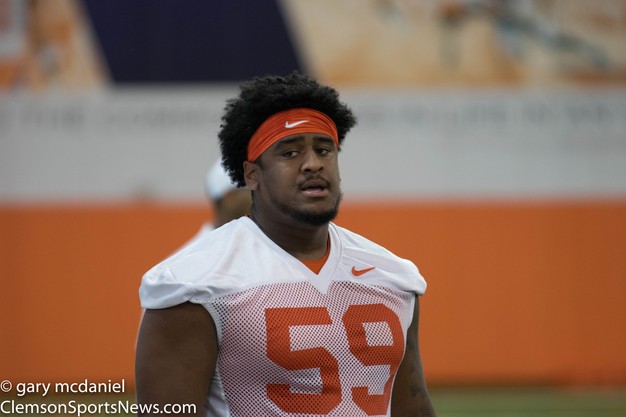 Jordan Williams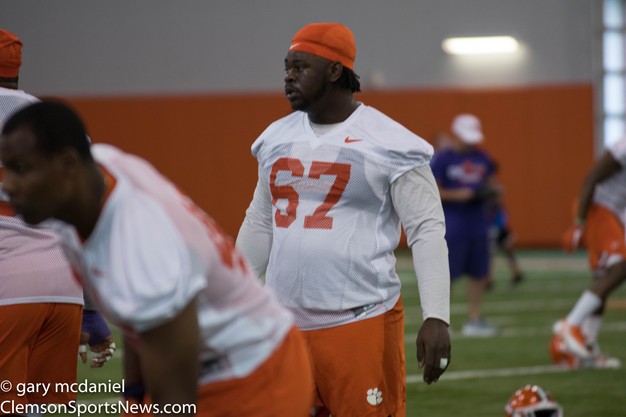 Albert Huggins
Reserves: Albert Huggins and Nyles Pinckney along with Jordan Williams all look to contribute as these high recruited and thought of reserves would be plug and play starters at any other division one program in the nation. Clemson and its depth this season on the line is almost an embarrassment of riches. But look for this unit to impose it's collective will on many teams this season and be one of the top position units in all of college football in 2018.
This Feature brought to you by our Sponsors: