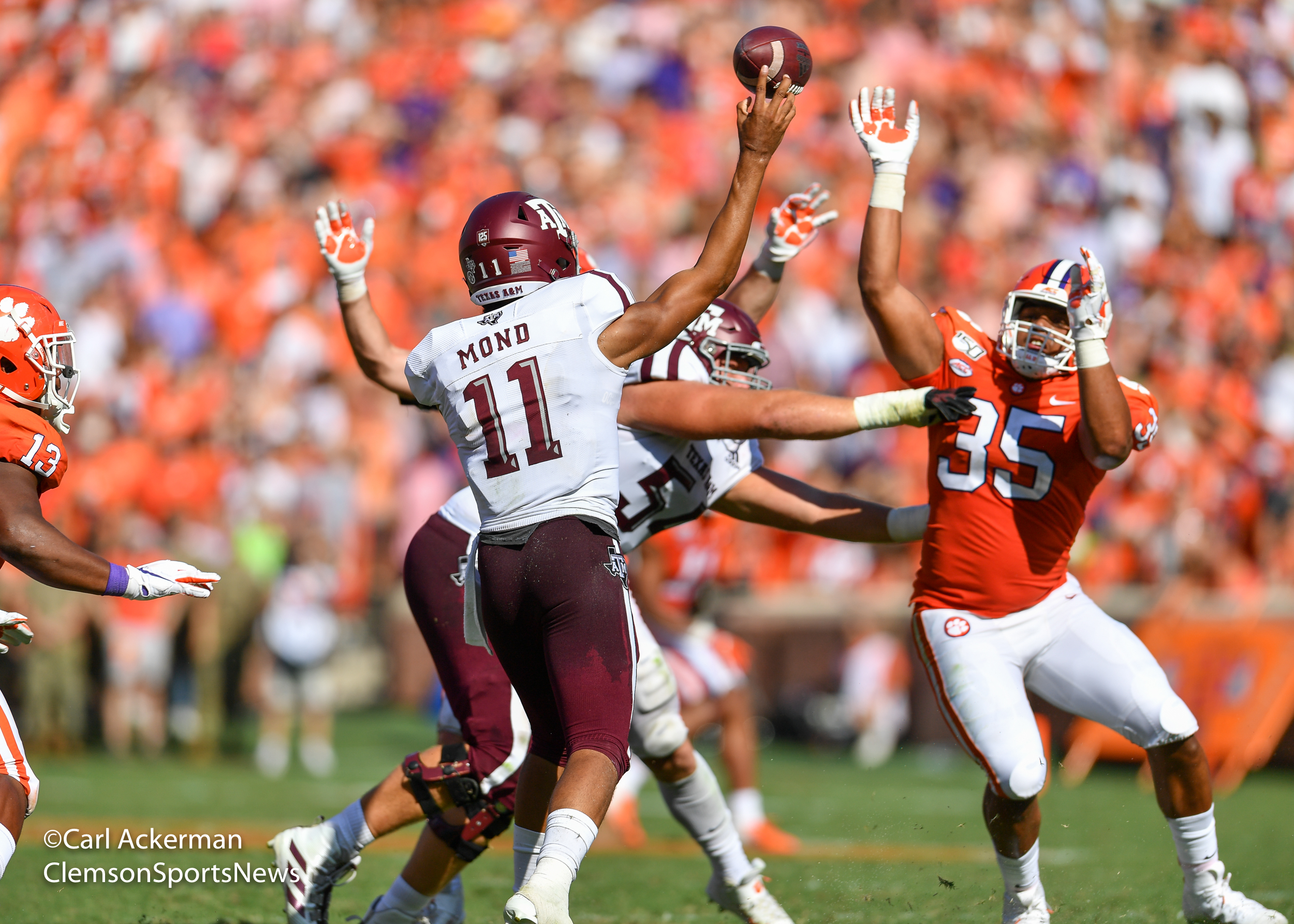 What's In the Defensive End Room
In a season where the secondary was the strength of the defense, the defensive line was finding its' way. Although the numbers were excellent in terms of stats and numbers, the defensive end position just didn't have that "name pop" and there wasn't that NFL level Austin Bryant or Clelin Ferrell talent manning the ends.
The tigers bring back seven players at the DE position, with the addition of a top level talent coming in from the 2020 class. So, who is expected to run out there first and what does the depth look like.
Senior Justin Foster and junior Xavier Thomas are the likely starters at DE this season, with stiff competition behind them to push them. Junior Logan Rudolph, who graduated in December, has decided to forego football and move on with his life. Look to sophomores KJ Henry and Justin Mascoll to work hard during the off-season to "get there" and provide quality depth to the two deep. Sophomore Greg Williams will be a redshirt freshman with talent, but has a lot of work to do. He has the physical attributes, the wingspan, but needs to add weight. Freshman Myles Murphy, ranked as the #1 strong side defensive end in the country, comes in physically ready at 6-5 260 and should be effective early.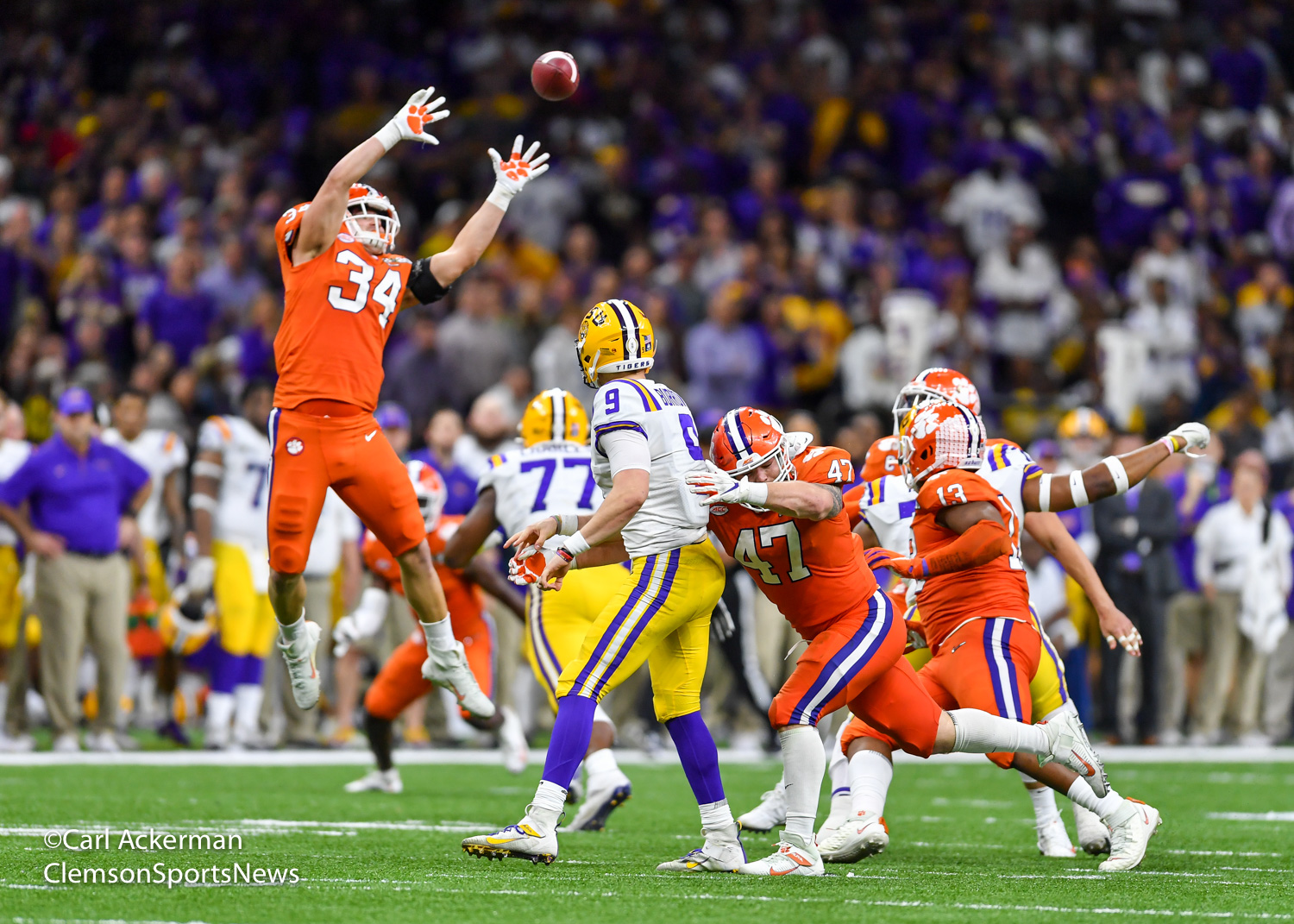 Help is on the way in the 2021 class with two top defensive ends having committed this past weekend, but, that's next year. This year, the defensive ends will be helped if the team can get back to the 4-3 defense. The difference in last year to this year is that the interior defense should be better with the entire 2 deep defensive tackles returning. Nyles Pinckney decided to return to team for his senior year after being forced to miss the championship game with an ankle injury. Junior Jordan Williams returns as does Ty Davis, who had an outstanding freshman year. There is a ton of depth returning but what everyone is waiting on is the debuts of Bryan Bresee, Tre Williams, and Demonte Capehart, three highly rated defensive tackles that will provide instant size.
The return of the interior line and the return to the 4-3 will allow the defensive ends to be more effective. They won't be double teamed and should be able to get more pressure on the passing game, thus allowing the secondary time to adjust to the defections from the 2019 team. We expect Xavier Thomas to have a breakout season, one we have all been waiting for since he got here. It's his time.