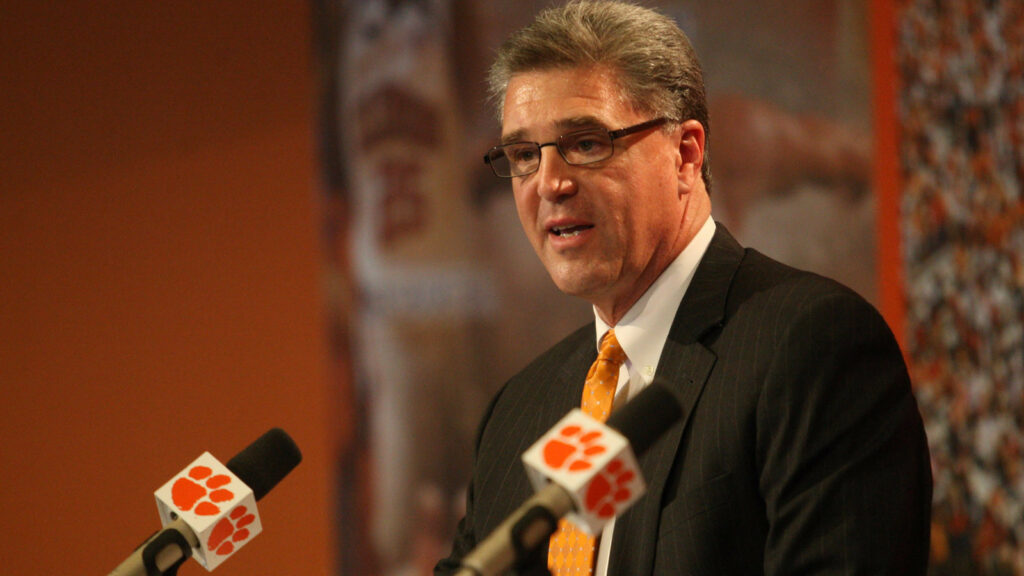 Dan Radakovich
By Makenna Biehl
This past Saturday, the Clemson Tigers traveled down to Tallahassee, Florida, to face the Florida State Seminoles with a noon kickoff. However, the ACC announced that the game would be postponed to a further date just hours before the game. Saying, "The postponement follows this morning's game conference call at which time both teams' medical personnel were unable to mutually agree on moving forward with the game." Clemson Athletic Director Dan Radakovich spoke with media on Sunday to further explain the situation.
The game's postponement was made following the discovery that a backup offensive lineman for the Tigers showed symptoms and was asked to take a third-party test. The player took the test Friday when Clemson arrived in Tallahassee, and the third-party test came back positive. Radakovich said, "As soon as we found out about the positive test, the individual was isolated, and plans were made to get him back to Clemson."
Radakovich further explained how the team did everything they could to have the matchup that weekend, saying how they just wanted to play. The Clemson Football team even offered to undergo testing down in Florida to be able to play in the next following days.
The postponement resulted in the team spending around $300,000 on travel, and it is still unknown when or if the game will be made up.