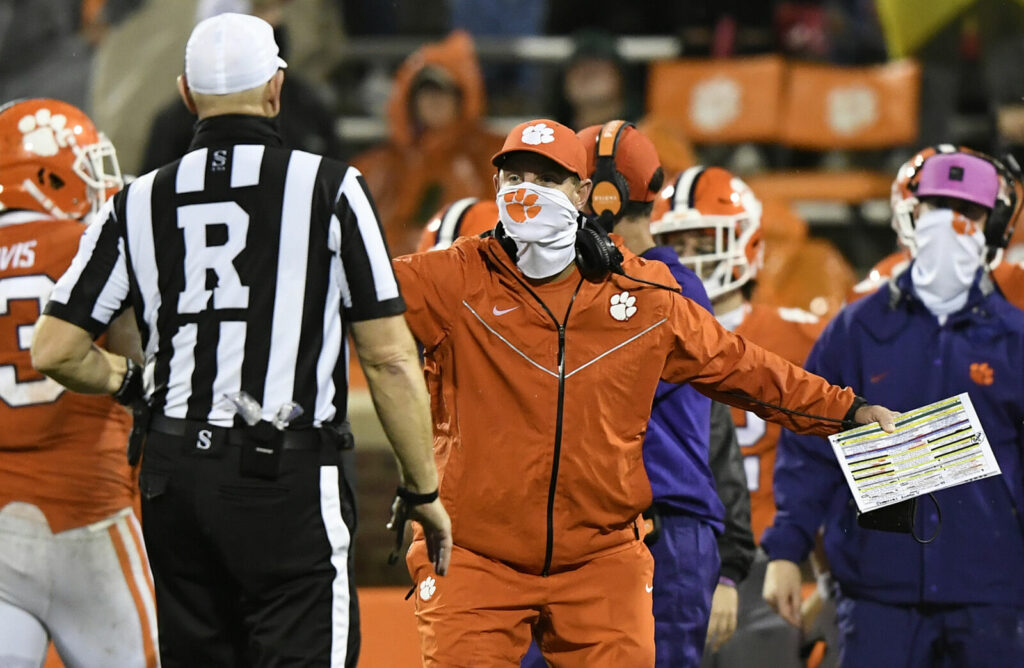 Coach Swinney Post-Practice
By Makenna Biehl
    Head Coach Dabo Swinney spoke with media shortly after the conclusion of Wednesday's practice. Swinney started by going into detail about Justyn Ross' return to practice, explaining how Ross has "grinded" to get to where he is now. Ross has been working alongside the medical staff to get back to his peak performance; he has gained weight back up and even got cleared to start lifting weights a few weeks ago. Ross expressed his excitement on Twitter as he was permitted to wear his helmet during rehab. Swinney finished up by saying how Ross is ahead of where he needs to be and will be doing individual route running next week. 


    Swinney just received the information about Alabama Football Head Coach Nick Saban's positive COVID test. Swinney expressed best wishes and good health to Saban; he is even planning on giving him a phone call soon to see how he is. Swinney explained how the team knows that their plans can change at any time due to COVID, and they have to be prepared for everything that comes to them.

    Swinney and the Clemson Football team are hitting the road to play at Georgia Tech this Saturday at noon.