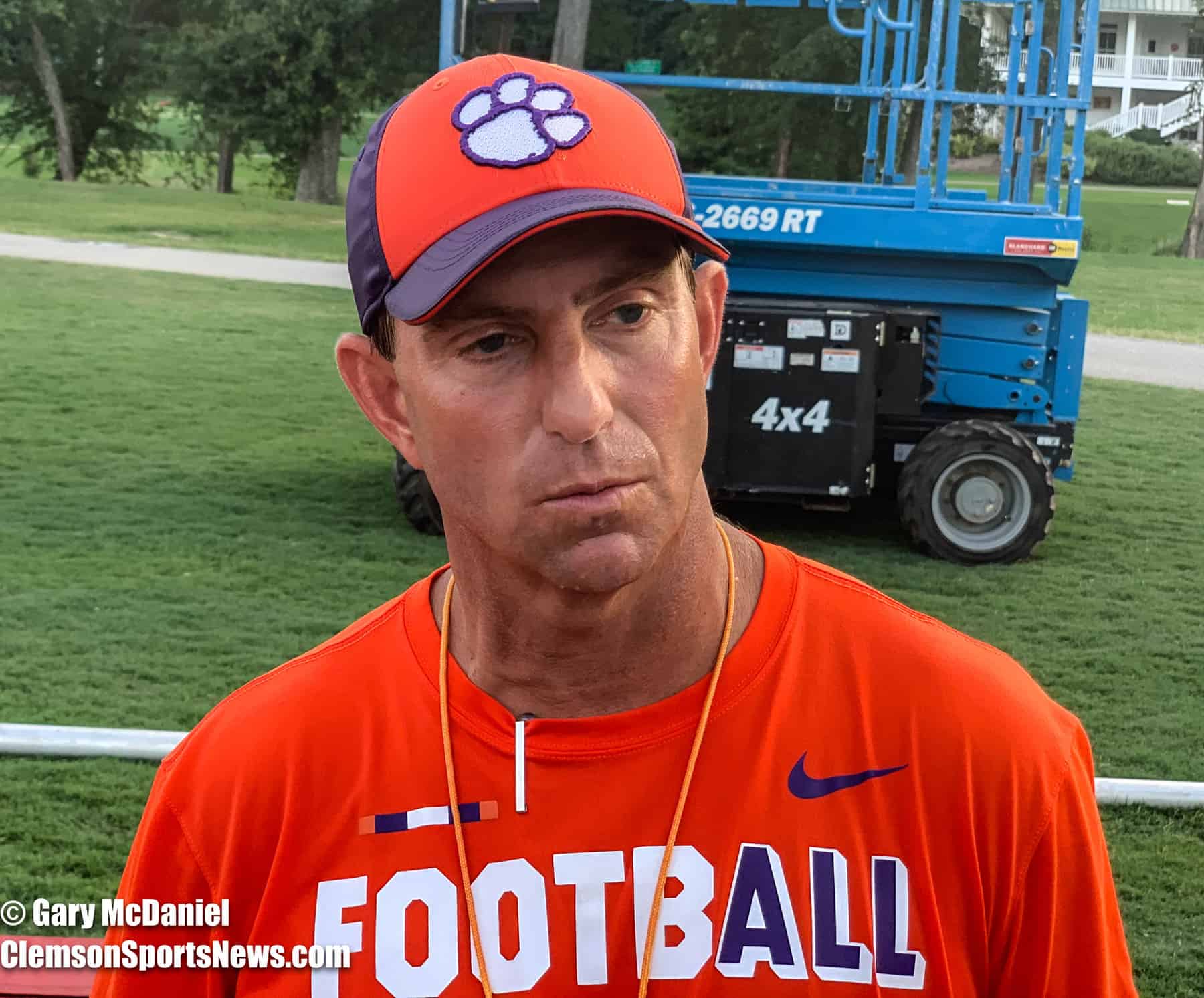 Clemson, SC
Dabo Swinney took the time to speak with the media after today's late after noon practice. Dabo spoke about the change of practice venue from the usual spot on the practice fields behind Allen Reeve's football facility.
On this day the Tigers worked on the field located adjacent to the indoor complex and usually reserved for football parking on game days. Swinney spoke on this change of venue in the outset of the interview. Coach also addressed red shirts, individual players and his recall of the Saturday scrimmage since the staff had the chance to sit down and watch the film.
Check out the entire interview here and be sure to always come to CSN daily for your practice recaps all season as we are here in Clemson 365 24/7 with all your Clemson Intel and Info.
Brought to you by our Sponsor: