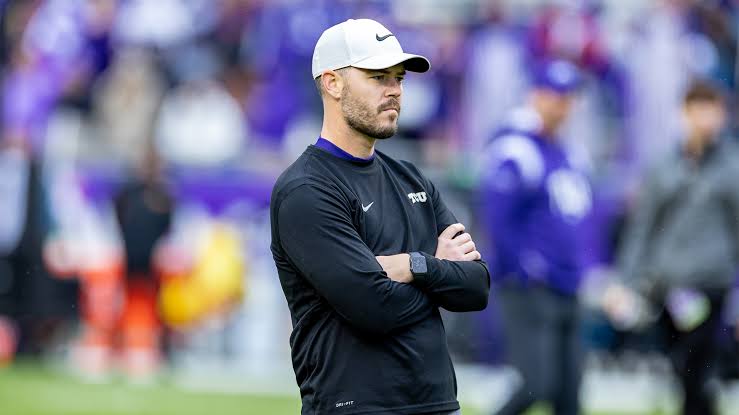 In bang-bang fashion the Clemson Tigers head football coach Dabo Swinney announced the firing of Brandon Streeter from play calling duties. And in the same day Clemson fans found themselves on "flight Aware" software tracking 32 year old offensive minded phenom co-ordinator and Broyle's Award Winner Garrett Riley as a plane made it's way from the Dallas-Fort Worth area steadily eastward and ultimately for Pickens county South Carolina. Riley with wife and two sons in two was on his way to meet Clemson head coach Dabo Swinney and take a look around his new digs in Tiger town as the Newest member of the Clemson football staff.
Riley has agreed to terms and Dabo Swinney has found his man in the younger brother of Southern Cal head coach Lincoln Riley. Garrett is no stranger to the region having served on the staff at East Carolina briefly in his rise amongst the coaching ranks. Also Riley who's TCU team just played in the title game, led his Horned Frogs offense to lead the nation in "Big Plays' Over 20 yards and seemed where always a snap away from a big play. Looking to bring that factor back to the sidelines in Clemson and to a fan base that is used to seeing wideout running free downfield. The past three seasons have seen the Clemson offense move from top10 in production to so far out of sight the Tigers lost their bite.
Now the Tigers and Swinney have their man. Now it's time to let Riley acclimate and install his offense and start using his abilities on the recruiting trail take hold.